A totally new entertainment show has emerged! The Quintessence of Tonkin is deep experiences of live performances by locals, traditional Vietnamese music, water-light show, and daily stories. If you have a wish to explore Northern culture and tradition of S-shaped country, this show can't be missed for sure.
The Quintessence of Tonkin Show Information
Duration: 60 minutes
Location: Quoc Oai District, Hanoi (25km west of Central of Hanoi)
Special Price: Contact us
Email: [email protected]
Hotline: +84909896286
Highlights of The Quintessence of Tonkin Show
The Quintessence of Tonkin is a water puppetry show which is first launched this year 2017. One notice is that the show is not the same as Water Puppet Show, instead, it is a brand new cultural combination of water puppet show with live-action and human performers.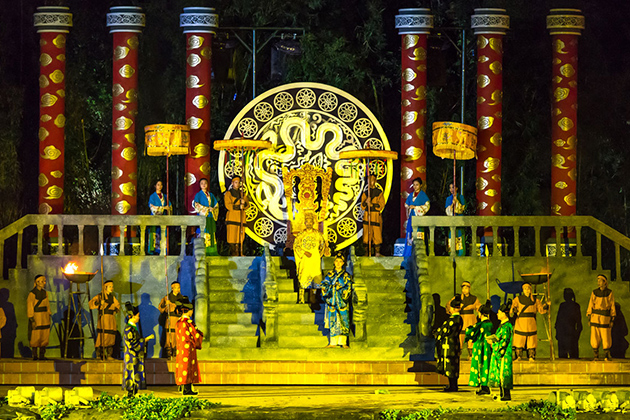 In this show, the audience will be able to get an insight into the culture of Northern Vietnam, the history of building up the Red River Delta provinces and somehow experiences a real life of Northern people. If Water Puppet Show just focuses on reflecting the old myth and legend through Puppet's story, this spectacle is very different: live performer "dance" on the water to tell everyday life's stories.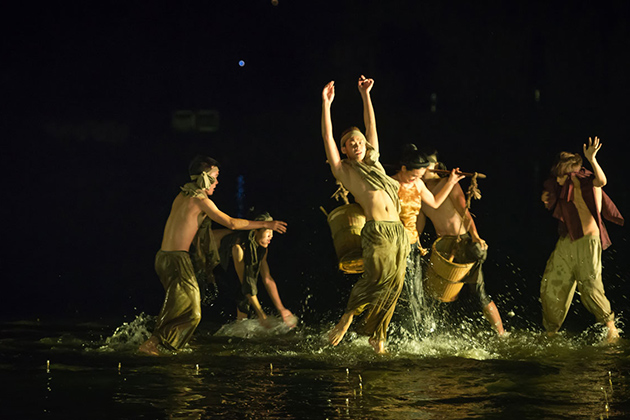 Another special thing about this show is the stage resembling Thay Pagoda, one of the oldest Buddhist pagodas in Vietnam. Chua Thay has played a vital role in religious and cultural relic and it is a frequent pilgrimage site in Lunar New Year or festival. When the show begins, the pagodas will gradually come upon the water, which is very impressive.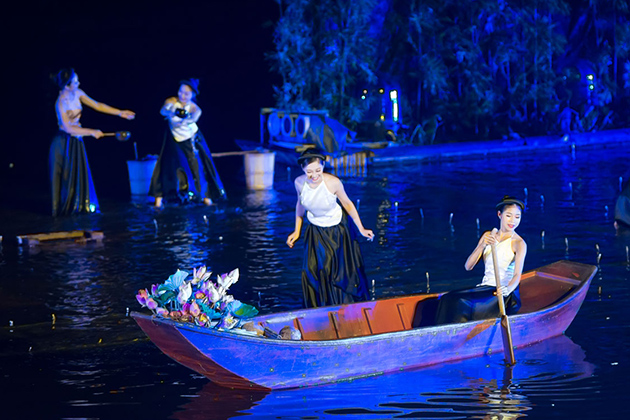 Guess who will be our performers? All of them are locals and did not go through any artistic school; they just receive one-year training recently. No one is more suitable to tell the story of a farmer, a fisherman, a villager than themselves who are performing their daily tasks. This provides surreal experiences for audiences.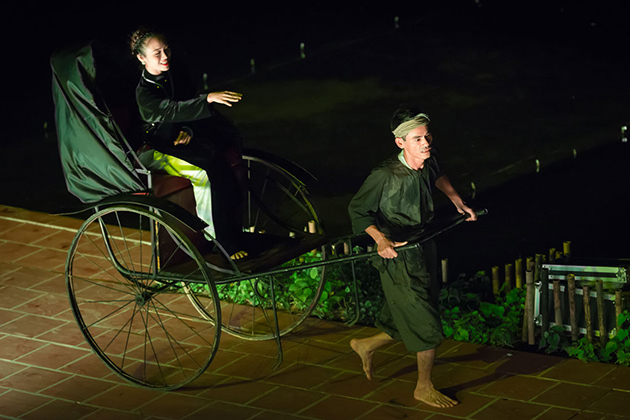 With over 100 locals with lively performance and traditional Vietnamese music, The Quintessence of Tonkin, the grandest performance in Hanoi is suitable for everyone, even young children from all countries. Free shuttle bus and dinner buffet are also included in the show.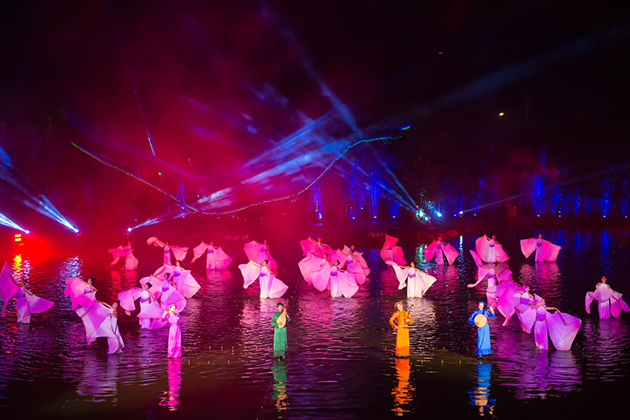 Schedule of The Quintessence of Tonkin Show in 2018 & 2019