When night falls, the Phnom Penh starts to brilliant lights, giving away to the exciting recreational activities crowned night. Recreating in NagaWorld casino, strolling around the city by tuk tuk or tasting street cuisine are the nightlife attracts in Phnom Penh.
Besides the highlights with unique ancient architecture, Phnom Penh also attracts many visitors by the beauty of the magnificent modern of NagaWorld Casino – the biggest casino in Cambodia. This work consists of 13 floors superficial world divided into 4 regions with the casino complexes, restaurants, luxurious hotels.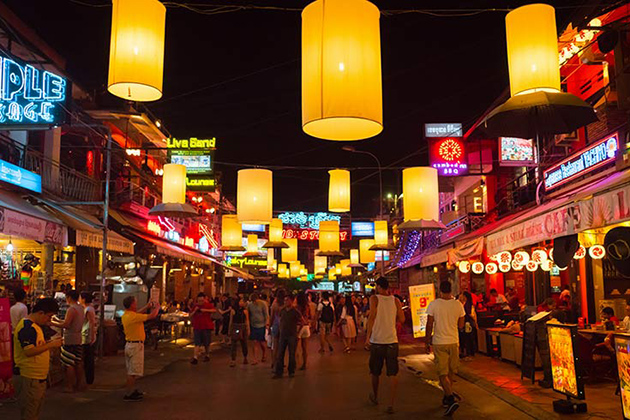 The nightlife in Phnom Penh is not quiet but not too noisy. The popular vehicle is tuk tuk but unlike in Thailand, if there are no passengers, the driver will detach rear to become a normal motorcycle. The maneuver helps tuk tuk driver team growing rapidly, to meet the demand of tourists increasing in Cambodia.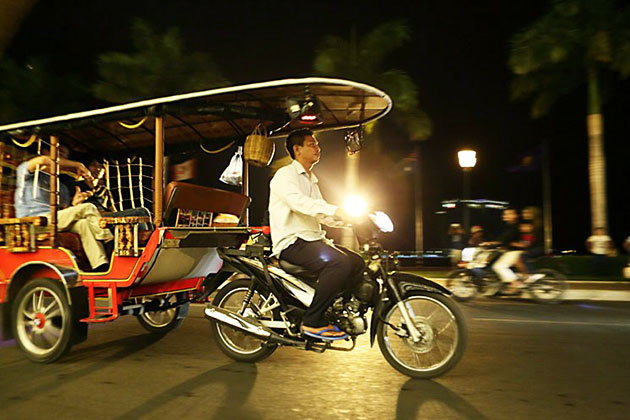 When exploring Phnom Penh by tuk tuk, we can't ignore Reatrey Phsa night market, located in a relatively large campus, adjacent to the new Central. There has a big stage in the middle, where cultural performances serve visitors. Front and side area stage is the contiguous booth, sold clothes, souvenirs, shoes, mobile phone.
Behind the stage is a culinary area with prices quite soft. The gourmets want to explore the country's culinary temple tower, do not forget to stop by the food stalls in the roadside with specialties from insects. Along the main road, the insect is mainly snacks are sold; aroma of insects filled the streets as clinging the visitors to enjoy "exclusive" variety such as crickets, belostomatids and especially spiders. Then, enjoy the breeze cool night rushed into the tuk tuk carrying you through the famous sites such as the temple Ba Penh (Temple Moutain), along the road Sisowath to see the National Museum of Cambodia, the palace, Silver pagoda at night.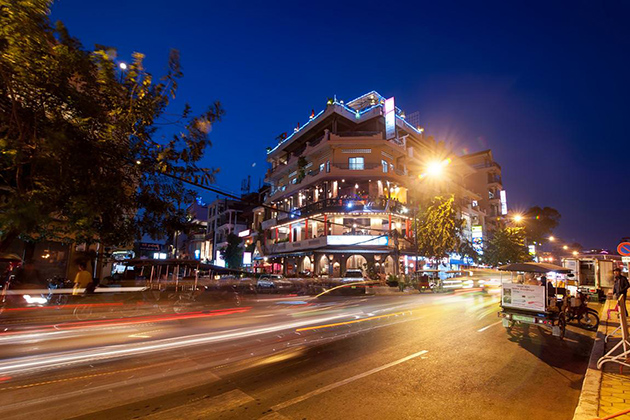 The area behind the Imperial Palace near the National Museum is the incredibly bustling Rucksacks street. Here you will like in another world with the music exciting, vibrant Neon light of the restaurants and bars. Choose a crowded, call a cool Angkor bottle, enjoy the music, chat with friends and see out the nightlife, the whole will give you incredibly unforgettable experiences.