Hue is more than just the Vietnam's former imperial capital. It is also the cultural and historical heart of the country. Offering exquisite experience with a great number of stunning tourist sights, Hue is a place of interest that appeals to most visitors' emotion. There are tons of fun things to do in Hue; however, in order to sense the full taste of this ancient place, cycling around Hue is one of the most popular things to do.
Blessed with favorable and ideal features, Hue has come across to the best city for cycling. Unlike other major cities in Vietnam such as Hanoi and Ho Chi Minh City which are packed with seemingly endless vehicles any numerous means of transportation, Hue seems to be in no hurry with a small number of traffic. It is to say, we can sense the slower pace of life in Hue than other big cities.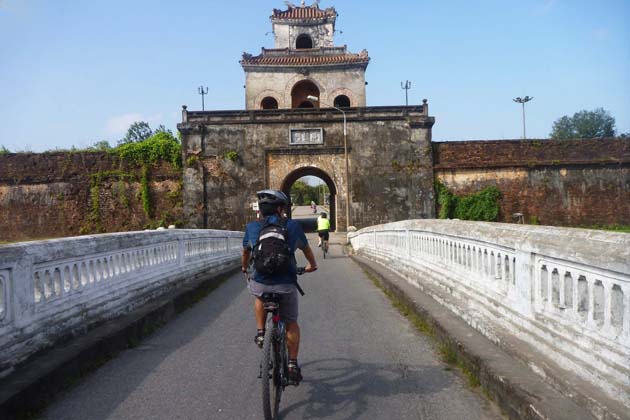 You cannot prepare yourself for the awe, but you cannot prepare for indulging in ultimate experience including cycling in Hue. There is no way better than bicycle to capture ancient and charming Hue at its best. You can choose to cycle along the banks of the internationally well-known Perfume River, also called Huong River and across Truong Tien Bridge to take in spectacular view of marvelous surrounding landscape and live to the fullest with refreshingly cool atmosphere. Or cycle to the century-ole Citadel to catch a glimpse of the royal Imperial City and admire the fascinating ancient architecture, embodying most typical characteristics of this old imperial capital. Then pass by a number of air crafts as well as tanks – passed remnants of the American War. By cycling, you may get a deeper insight into those great things than any other kind of exploration. Moreover, plan your cycling day to the walled city in which you can gain first-hand observation of local people's everyday life taking place in coffee shops, clothing shops as well as motorbike repair shops.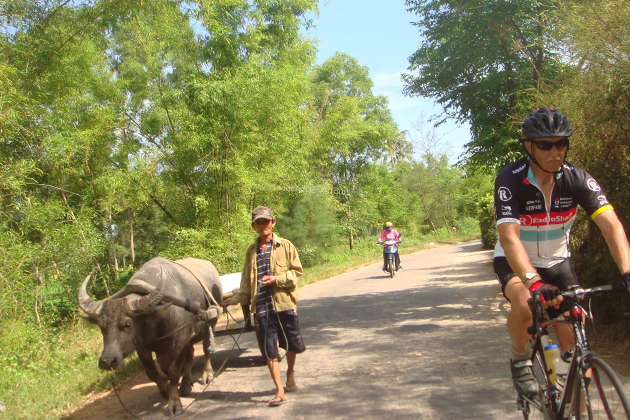 One more no less interesting exotic thing to make your bicycling experience more enjoyable is to cycle further to the moat of the city where there exists a brilliant patchwork of local women in conical hats paddling fishing boats and harvesting morning glory and sea snails. Especially, do not forget to cycle to garden houses – iconic symbol of Hue for centuries to marvel at the tranquil and peaceful nature, demonstrating the intrinsic values of the imperial city. What's more, cycle to the west of the city to gain ultimate experience by exploring ancient and sacred temples, pagodas and royal mausoleums for more unforgettable experience.