The official currency in Vietnam is Dong (VND). If you're bound to a visit to Vietnam's vibrant and pristine beauty, then you will need some cash in your pocket to enjoy your Vietnam vacation packages. Applying a modern banking system, widely available ATMs, and perfect services, Vietnam and its currency exchange gradually becomes a reliable address for foreign travelers.
Exchange Rate in Vietnam
The most popular The Vietnamese Dong exchange rate is the VND to USD rate. Besides, Australian, Singaporean, British, Japanese, and Thai currencies, as well as the Euro are usually changed in major cities and big towns while exchanging other currencies apart from above may face extreme difficulty. The rate of currency exchange in Vietnam was around 30,000 VND to £1; 22,000 VND to $1; 27,000 VND to 1 Euro; 18,000 VND to 1 CAD and 18,000 VND to 1 AUD.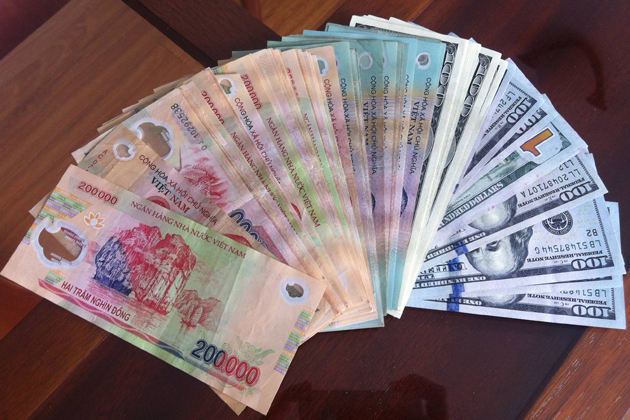 Where to Exchange Vietnam Currency
Foreign currencies are often exchanged into Vietnamese dong at almost banks, currency exchange establishments, jewelry stores and ATMs in Vietnam, especially in big cities. Although it takes you a great deal of time to show your passport for identification and fill in the form, exchanging for VND at banks or currency exchange establishments will give you a slightly better rate of return. Alternatively, you can exchange instantaneously at currency exchange booths when you are in a hurry. However, it is not highly recommended because currency exchange establishments around tourist destinations may charge a higher fee.
Credit Cards in Vietnam
Credit cards are widely accepted in tourist sites and places like hotels, pricier restaurants, and shops (expect a 3–4% surcharge). You can also now pay by credit card for the larger taxi companies. Everywhere else, cash is still king. Therefore, ensure you carry some cash all the time.
Visa, Master Card, JBC and American Express are the most common credit cards honored in Vietnam and widely accepted across the country, especially in typically touristy or expat areas. For a cash advance using one of the above cards, you can visit most major branches of foreign banks in Hanoi, Ho Chi Minh City and other big cities.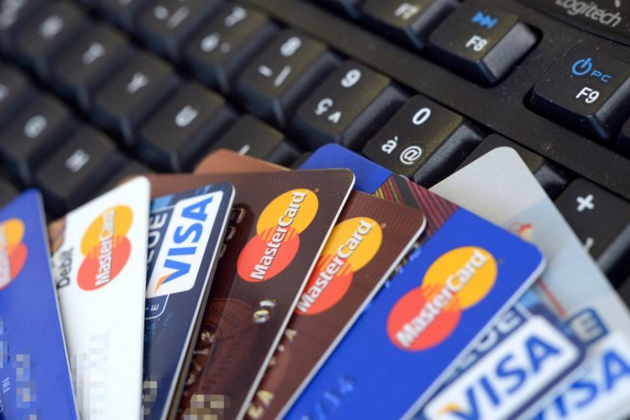 For credit card transactions, you may be charged an addition 3-4 percent per transaction. However, there are many credit and debit cards charge a hefty fee for withdrawing cash overseas so you need to know the rules of your credit or debit cards. Also, the transaction limit per day for your card should be clarified in advance.
ATMs in Vietnam
You can exchange money at the airports but ATM appears to be a proper choice when traveling abroad. Currently, ATMs are located everywhere in big cities like Saigon, Ha Noi, and Da Nang, especially around the tourist areas. ATMs in Vietnam operate 24/7 so you can go to one anytime you need more cash. Use Google Maps to locate the nearest ATM to you.
Vietcombank has the best ATM network in the country with hundreds of locations, Agribank, Vietin Bank and Sacombank are also well linked across Vietnam. The amount of money you want to withdraw will be automatically changed from your home currency to VND based on the bank quoted rate at that time. For the ATM associated fees, the withdrawal fee is usually around 20,000VND (about $1).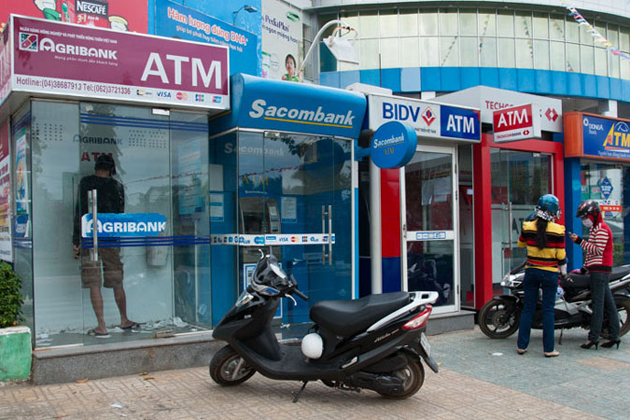 The current limit amount per transaction at local banks' ATMs is relatively low, ranging from 2,000,000 VND to 5,000,000 VND. Meanwhile, that of global providers can be up to 8,000,000 VND (Citibank) or 10,000,000 VND (ANZ). Do note that ATMs in big cities have a higher per transaction maximum limit than those located in the suburbs. In a nutshell, using VND is the best choice to minimize your travel budget. You can count on ATMs and credit cards in emergency situations but don't depend entirely on them.