In recent years, the taxi has become more and more popular means of transportation because of its convenient and safe. However, it is more common in urban areas due to having a higher price than other transportation methods such as "xe om" (a typical means of transportation in Vietnam including a driver who takes you to anywhere you want on a bike) or other private transportation. Basically, taxi services in Vietnam have 2 types which are official and unofficial taxi. Taxi corporations are considered as official taxi because they have a reputation and offer high quality at a good price for customers. As for unofficial ones, they belong to small and private taxi companies who have poor-quality services and offer unreliable price. These taxis also can not ensure safety for customers because the drivers usually drive cars very fast and carelessly. There are several big and well-known taxi brands in Vietnam that are highly recommended for international tourists
Mai Linh Taxi
This taxi company has a huge number of cars offering high quality and services for customers and readily serving them in many tourism destinations. They also offer various types of products that are very flexible for each target customer such as Mai Linh Limousine (Tel: 38.36.36.36) for high class, Saigon Taxi (Tel: 38.23.23.23) for customers in Saigon, etc. Mai Linh Taxi is recognized by the cover of white and green.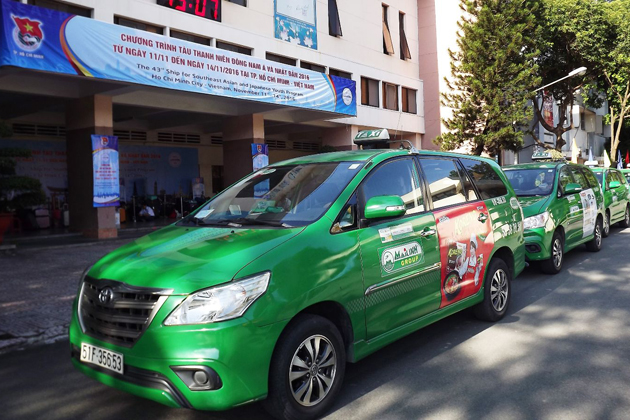 Vinasun Taxi
This is a well-known taxi brand in Ho Chi Minh City having over 3,500 cabs with high quality in services. It has the cover of white with one red strip and green strip below. (Tel: 38.27.27.27)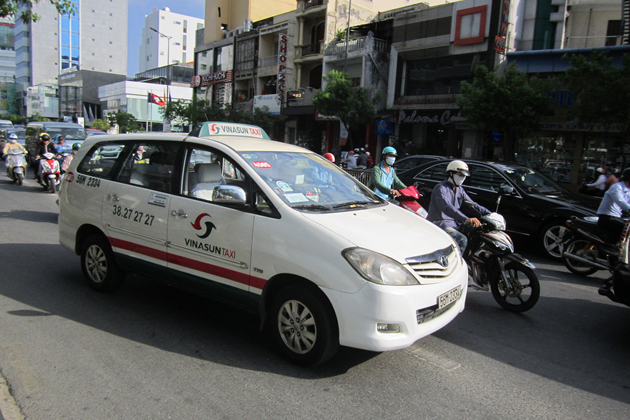 Taxi Group
This taxi was established since 1993 and nowadays it is one of the biggest taxi corporation in Vietnam with high-quality services and reasonable price. It can be recognized by its painted white color. (Tel: 38.53.53.53)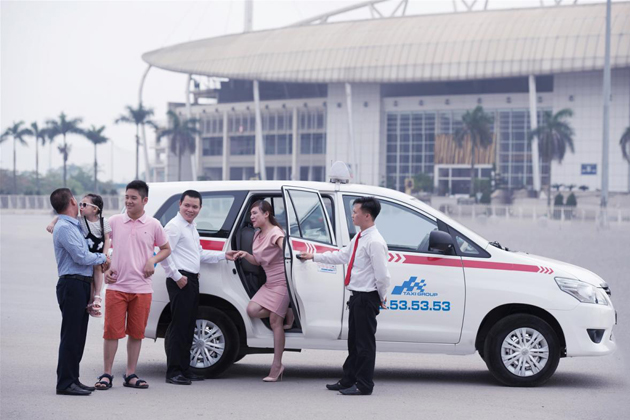 Apart from those long-standing taxi brands above, tourists can experience a new form of taxi transportation in Vietnam. In spite of appearing only 1 or 2 years, Uber and Grab taxi gradually have its position in the taxi market because of their convenience, high quality, and cheaper price. In order to use these kinds of taxi, you must download the Uber and Grabtaxi applications from the Internet that have available versions for Android and IOS users. Other next steps such as registering an account, calling for a cab and paying the fee will be totally implemented on your phone.