Top 10 Luxurious Experiences for Vietnam Luxury Tours
Vietnam luxury tours offer a totally different experience, you will explore the S-shaped country in the most comfortable, enjoyable and leisure way. Here are some ideal places for Vietnam luxury tours we recommended.
Hanoi
Start your luxury tour with Hanoi capital - the elegant city with a series of beautiful landscapes and famous historic monuments. You can soak up with a chain of museums there including the Vietnam Museum of Ethnology offering an insight into the 54 different ethnic groups of Vietnam. Enjoy the traditional arts such as Water puppet show- the of village life, "Ca Tru" which is performed by excellent singers called "Ca nuong" in Vietnamese. The most interesting way to discover this bustling city is taking a 1- hour cyclo tour to zigzag on 36 streets of Hanoi Old Quarter. Stop at a corner coffee shop to sip a cup of coffee or wander around souvenir shops to hunt for unique gifts for your lover and taste Vietnamese cuisine in a 5-star restaurant there.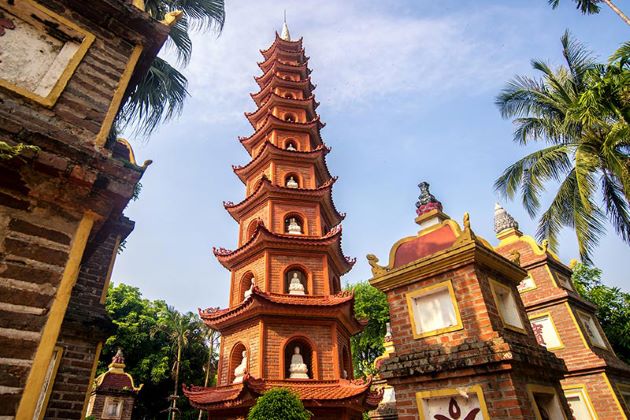 Sapa
This "town on the clouds" brings in-depth encounters to your Vietnam luxury travel, with a rich tradition, scenic mountainous beauty, and friendly ethnic peoples offering an unforgettable experience. Explore untouched villages, pass gorgeous rice terrace, see unique cultures, taste mouth-watering specialties, and stay in stunning ecolodge homestays. Immerse yourself in the vibrant atmosphere of colorful markets to get a closer look at the local lifestyle.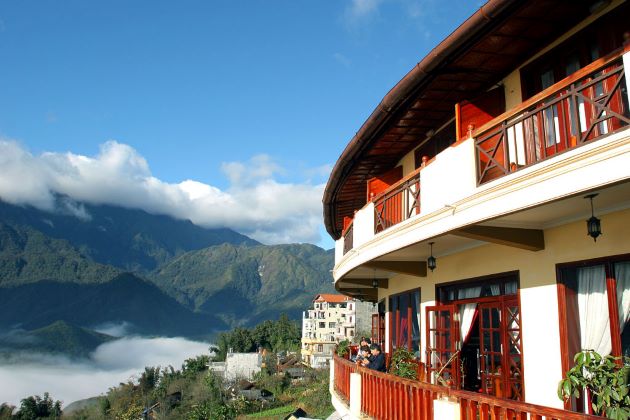 Halong Bay
As one of the new 7 wonders of the world, Ha Long Bay is known for one of the most luxury cruise tours. Before enjoying your tour on the five-star cruise, you are picked up to Halong Bay by seaplane from Hanoi. This flight will give you a breathtaking view of the prosperous Red River Delta, beautiful Tuan Chau Island, and bustling Hai Phong city. The cruise offers a wide range of amazing services such as professional staff, modern room with a nice view of the sea, excellent massage and spa and special meals and cooking demonstrations. It also gives you an opportunity to explore magnificent limestone caves and take part in a ton of water-based activities such as kayaking, cycling, trekking, parasailing, and dining.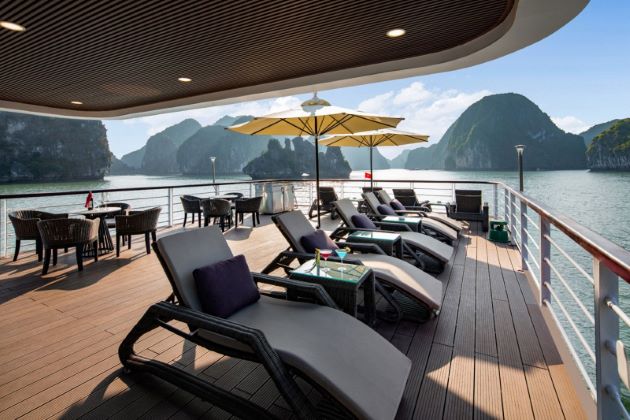 Hue
Your Vietnam luxury tour also covers the imperial Hue city, ancient Hoi An city and Danang- The sea city. They are the complex of traditional and modern beauty, being considered as perfect destinations for your deluxe tour. Visiting Hue, you will be taken to the Imperial royal palace complex, a series of pagodas, tombs, temples, and historic monuments as well as beautiful garden houses. Boat on Huong River and enjoy the traditional royal music which is called " Ca Hue" and taste royal cuisine.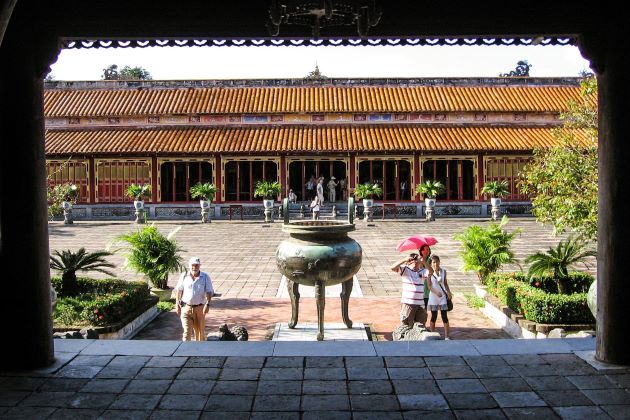 Danang
Arrive in Danang city you will have a totally different feeling. This city is known for stunning beaches, mouthwatering local cuisine, and super hospitable people. Relax in a luxury hotel or resort on the side of the beach and take part in joyful activities such as surfing, water-skiing, diving, and yachting. You also can visit many traditional handicraft villages and casinos there.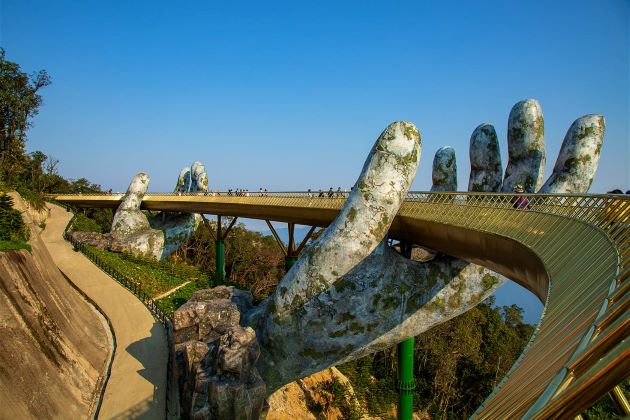 Hoi An
The last destination of this complex is Hoi An which is one of the most special cultural heritage of Vietnam. Spend a day to wander around the Hoi An ancient town - charming World Heritage site, visit some tailor shops to have your own Vietnamese traditional costume and sip a cup of coffee in the street corner. Other things you cannot miss are boating on Hoai River and visiting My Son Sanctuary to explore the imperial city of the Cham Dynasty during the 4th century. Remember to take a cooking class to know more about the unique local cuisine and try cooking your meals follow the special recipe.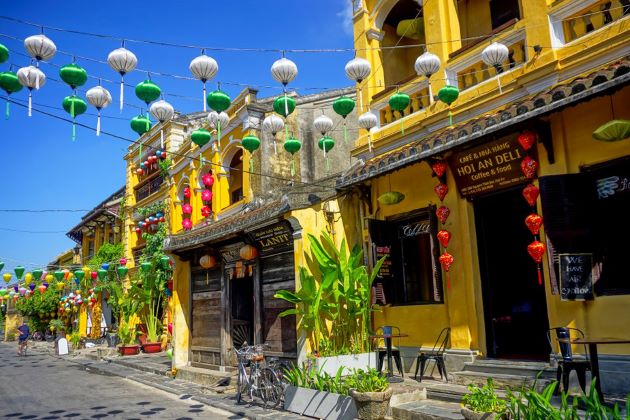 Nha Trang
Relax at the most state-of-the-art resorts at one of the most beautiful beaches in the world will completely leave your Vietnam luxury tours lavish moment. Luxuriate the warmth from the tropical climate, relaxing moments at the spa, and wonderful meal on the endless sandy beaches. From the brilliant dawn to the gorgeous dusk, heaven seems not to only exist in the fairy tale.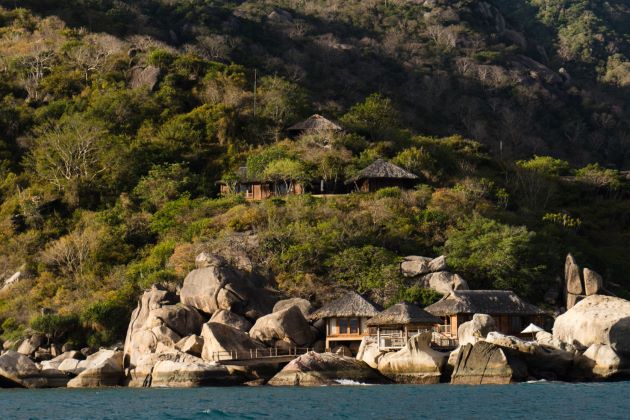 Ho Chi Minh City
Spend one day to explore the Ho Chi Minh City- the biggest city of Vietnam which is famous for a lot of historic and cultural places such as Ho Chi Minh City Notre-Dame, War Remnant Museum, Reunification Palace, Saigon Opera House, Cho Lon, etc. Shop until dropping on modern malls or wander around big markets to get unique souvenirs for your family members and friends and taste special street foods such as " Banh my" and "che",etc.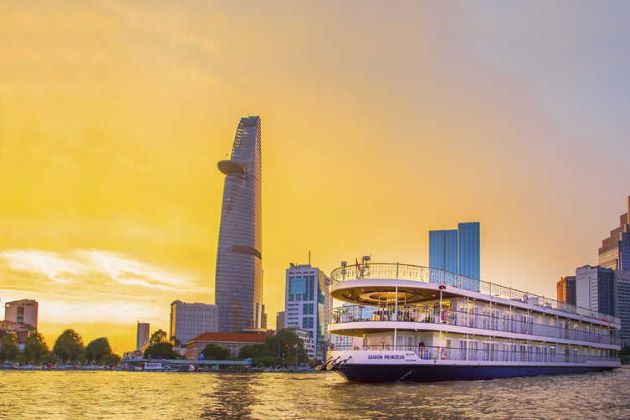 Mekong Delta
Escape from the bustling city you will head to Mekong Delta - The 'rice bowl' of Vietnam. Embark on a cruise along the river to have a look at local life, visiting tropical orchards and experience in floating market to learn about the lifestyle of the Southern people and make a stop at some of the traditional houses to admire the beauty of Southern architecture in the 18th and 19th century.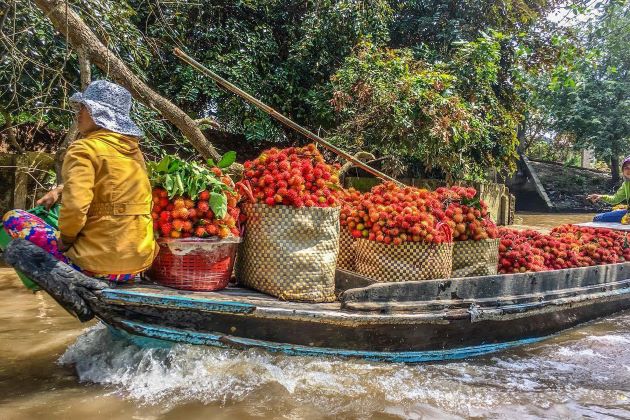 Phu Quoc Island
The pearl in southern Vietnam is a great escape on your Vietnam luxury holidays. This private island offers a rustic lifestyle through vibrant fishing villages, lush green pepper farms, and busy seafood markets. The beaches are still rustic and the sands do not show any footprints making it the astonishing paradise. Human efforts on developing this island to become a mesmerizing destination for tourism by building luxury hotels, resorts, and restaurants seem to cause very little damage to this peaceful and unspoiled island.