Discover Vietnam's marvelous melange of cultures, tradition, and history on an insightful 10-day tour. Start in long-standing Hanoi capital city then explore the stunning Halong Bay with a fantastic cruise. Stop at Hue ancient imperial city before traveling to the rustic and immemorial Hoi An town. See the historic monuments in Ho Chi Minh city and cap off the adventure by gliding across the waterways of Mekong Delta.
Duration: 10 Days/ 9 Nights
Start/ End: Hanoi/ Ho Chi Minh City (Saigon)
Tour Route: Hanoi – Halong Bay – Hue – Hoi An – Saigon – Mekong Delta
Tour Type: Explore and Experience
Tour Category: Small Group Tours
Brief Itinerary
Day 1: Hanoi Arrival
Day 2: Hanoi – Halong Bay
Day 3: Halong Bay – Hanoi – Hue
Day 4: Hue – Imperial Citadel & Local Market
Day 5: Hue Dragon Boat Trip & Royal Tombs
Day 6: Hue – Danang – Hoi An
Day 7: Hoi An
Day 8: Hoi An – Danang – Fly to Ho Chi Minh City
Day 9: Ho Chi Minh City – Mekong Delta – Ben Tre
Day 10: Ho Chi Minh City Departure
Day 1: Hanoi Arrival
Welcome upon arrival by Viet Vision Travel's local tour guide and driver then transfer to hotel. Relax in the rest of the day. Overnight in Hanoi. There are also options for early arrival
Optional 1: Half-day city tour
After a short rest, head to the Ho Chi Minh complex where you will visit Ho Chi Minh mausoleum, his former stilt-house, the yellow Presidential Palace, the Ho Chi Minh Museum and One-pillar Pagoda. Next, explore the Temple of Literature, which was originally built as a temple to Confucius and the first university in Vietnam.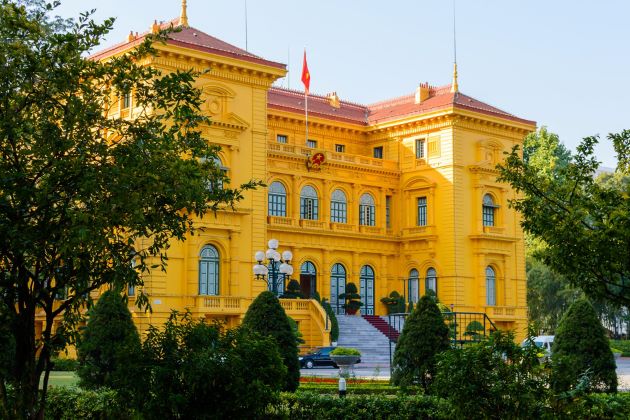 Afterward,  gain a quick look at the infamous Hoa Lo Prison Museum also known as the ''Hanoi Hilton'' in the French colonial period. In the late afternoon, sip a cup of coffee on tracks in Tran Phu train street to experience the unique local life besides the iron bars.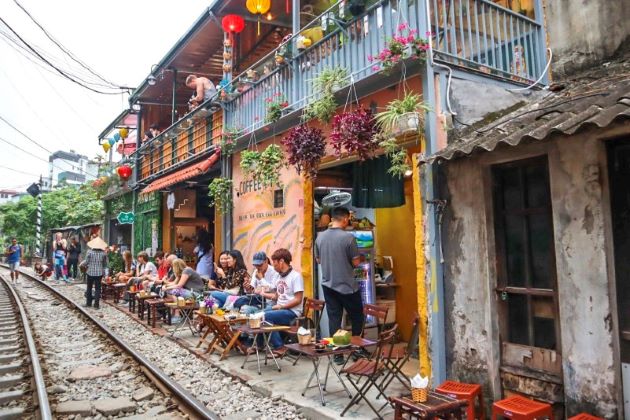 Option 2: Street Food Walking Tour
Gourmet and food lovers should join in the street food walking tour around the Old Quarter to try some typical street foods. Consider the menu below and note that it can be flexible based on availability and your interests.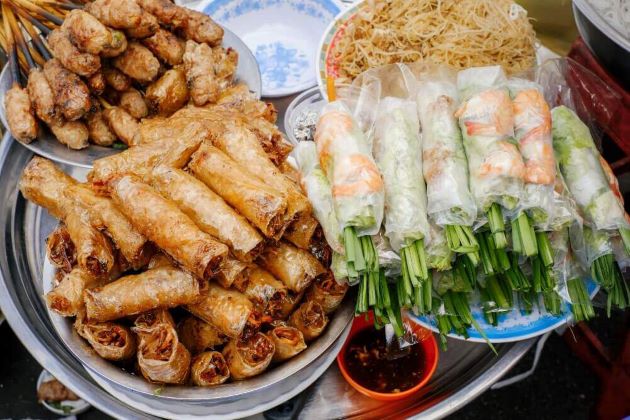 Chicken/Beef noodle
Banh Mi – Vietnamese Sandwich
Pillow cake
Spring Roll
Sweet bean soup
Egg coffee
Mixed fruits
Day 2: Hanoi – Halong Bay – Overnight on cruise (B, L, D)
After breakfast, you will be picked up at your hotel in Hanoi old quarter then travel to Halong Bay for 3.5 hours. At noon, arrive at Tuan Chau harbor then move to the cruise ship for check-in and enjoy welcome drink. Later, enjoy lunch of seafood among the magnificent Halong Bay and the fascinating rock formations in the bay.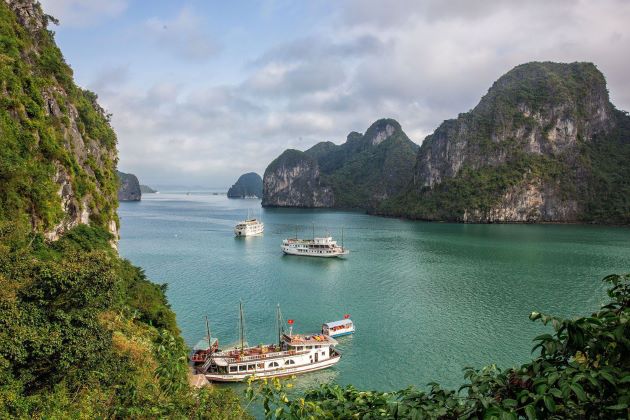 In the afternoon, visit Pearl Farm Village to learn from local fishermen how to make gorgeous pearls. Then it is your free time to swim and kayak in the airy and fresh air, cool breezes, blue sea and sky, and natural seascape will captivate any visitors setting foot here.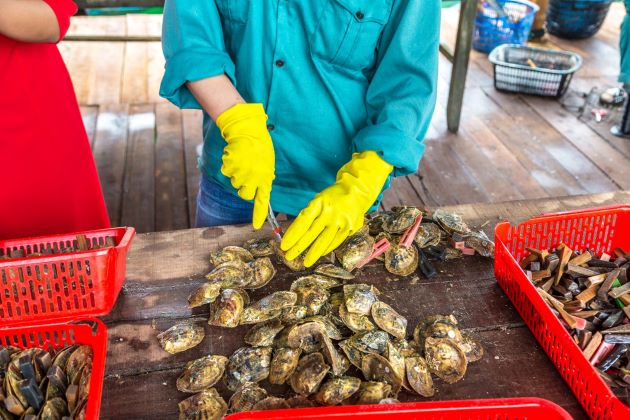 At the sunset, come back to the cruise ship and relax with an interesting party of fruits and juices. After dinner, enjoy evening entertainment such as card games, chess, karaoke, squid fishing. Overnight on cruise ship
Day 3: Halong Bay – Hanoi – Night Train to Hue (B, L)
In the early morning, participate in Tai Chi lesson on sundeck then enjoy breakfast together with morning view of Bay's landscapes and tea break. Afterward, arrive in Amazing Cave to visit and explore this mysterious site before returning for joining a cooking class instructed directly by the cruise's chef which you will have a chance to cook Vietnamese traditional dishes such as spring rolls with unique dipping sauce. After lunch, the ship will land at Halong Bay harbor. Say goodbye to the ship's crew.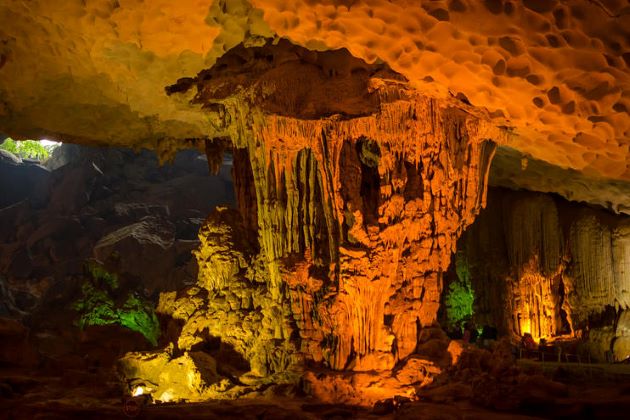 Next, return to Hanoi by shuttle bus. Feel free until the evening when you will be transferred to the Hanoi train station for an overnight train to Hue. Overnight on the train
Notes:
Shared hotel rooms available in Hanoi for refreshment before the overnight train
Sleeper trains typically have four-berth compartments  with a sheet, pillow and blanket are provided
Day 4: Hue – Imperial Citadel & Local Market (B)
Upon Hue arrival at noon, transfer for lunch of special beef noodle soup before heading to the hotel. In the afternoon, explore the ancient capital of Vietnam at Hue Imperial Citadel with a ton of historic and cultural treasures. See scared temples, well-designed state houses, and stunning emperor's palaces to get a deeper understanding of the life of royal families in the 19th century.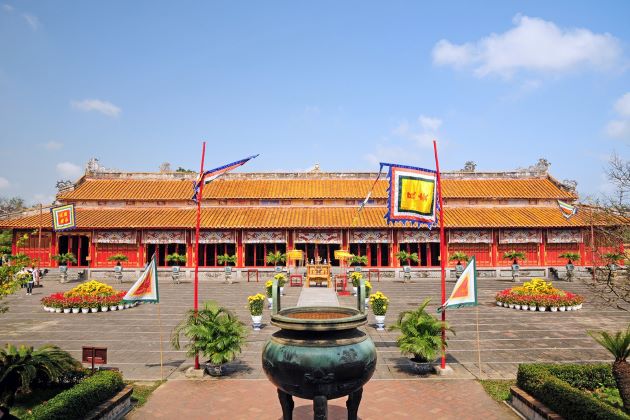 In the late afternoon, explore the bustling Dong Ba Market which is a great place to sample some of the foods on your own that once graced the Nguyen emperors' tables, such as banh khoai (royal rice cake). Overnight in Hue.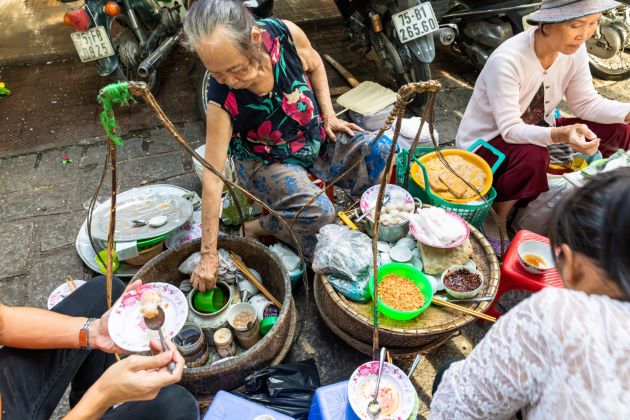 Day 5: Hue Dragon Boat Trip & Royal Tombs (B, L)
In the morning, board the Dragon Boat on the romantic Perfume River heading out for the countryside for rustic sceneries. Firstly, stop at the charming Thien Mu Pagoda, the most sacred religious site in Hue as well as the symbol of Hue, and of Vietnamese Buddhism.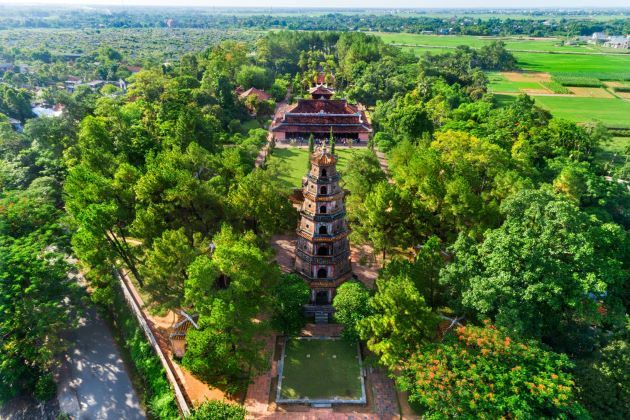 After lunch, travel to King Khai Dinh's Tomb and King Tu Duc's Tomb to behold the astounding architectures and listen to the interesting stories about these two kings. Overnight in Hue.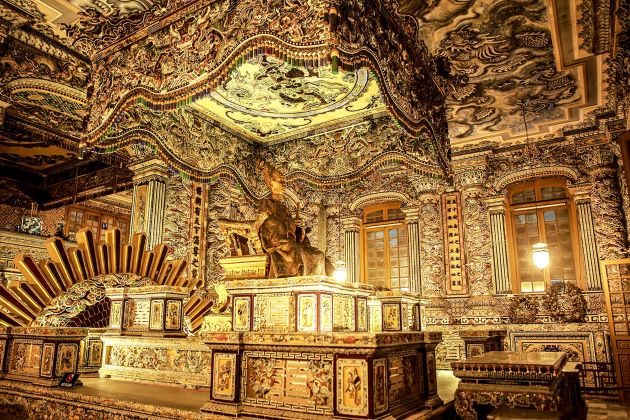 Day 6: Hue – Danang – Hoi An (B, L)
After breakfast, travel to Hoi An along scenic highway 1A through Hai Van Pass with scenic beauties of mountains and ocean. Upon arrival in Danang, explore Cham Museum – the houses of the most complete collection of Cham Artifacts in the world, relax at dreaming China Beach and explore the Marble Mountain – the five elements of the Universe. Arrive in Hoi An in the late afternoon. Overnight in Hoi An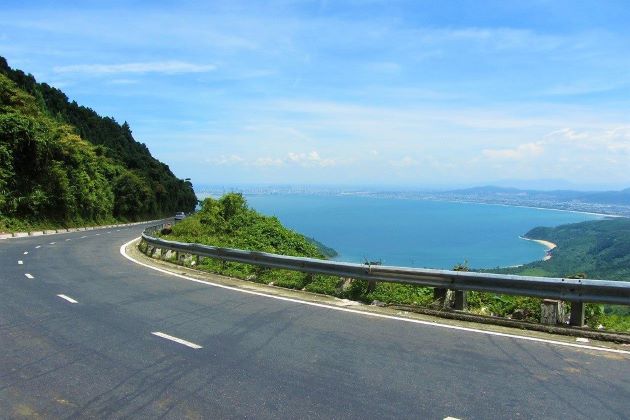 Day 7: Hoi An (B)
Today will be free and easy on your own to explore Hoi An town based on four options below
Option 1: Hoi An City & Street Food Tour (L)
Start our walking tour around the ancient town to visit the Japanese Covered Bridge, the Chinese Assembly Hall, Tan Ky old house, and the Pottery Museum. Then get to Hoi An center market with lots of hidden foods to explore. In the end, we will try 15 minutes foot massage which is the best for your feet after this long walking tour.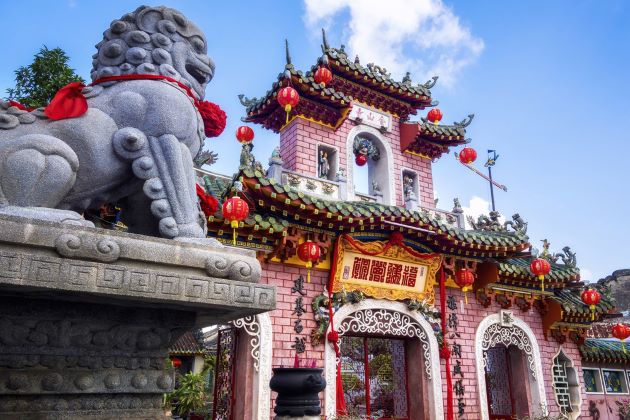 Optional 2: Hoi An – My Son Sanctuary Half-day (L)
My Son is the old capital of the ancient Cham civilization ruling Central Vietnam from the 2nd to the 13th century. It is considered to be one of the best-preserved Cham structures in Vietnam comprising of seventy Hindu-like towers and temples dating from the second century. The main component of the Cham architectural design is the tower which is built to reflect the divinity of the king.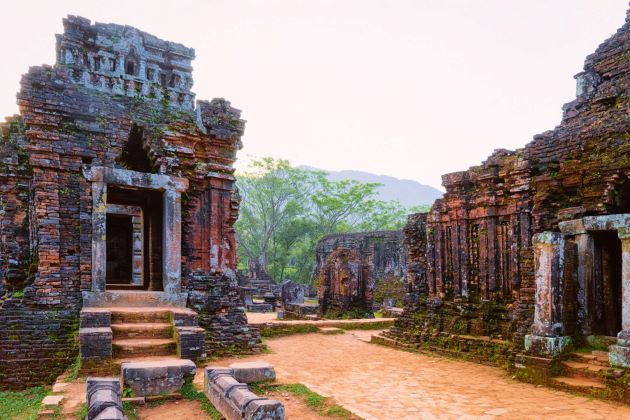 Departure at the hotel in Hoi An after breakfast then travel by car to My Son Holy Land. In the afternoon, return to Hoi An for the second overnight.
Option 3: Hoi An Cooking Class & Walking Tour (L)
Before the cooking class at Red Bridge restaurant, the first activity is to visit Hoi An colorful market to experience the amazing sights, sounds and aromas of this vibrant market and purchase some of the ingredients for the cooking lesson later.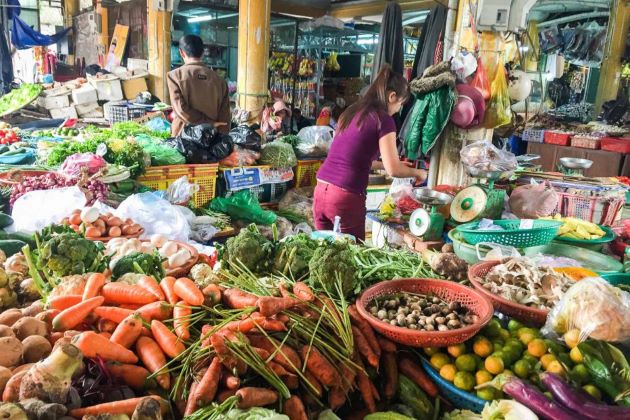 Later, board the Red Bridge boat along the Hoi An River to the Red Bridge Cooking School. Explore the cooking school's herb and vegetable garden before beginning the lesson. In 2 hours of the cooking class, you will learn how to cook Vietnamese traditional dishes and do Vietnamese food carving (plate decoration) under the instruction of the restaurant's chef. Your lunch today is exactly what you cook before.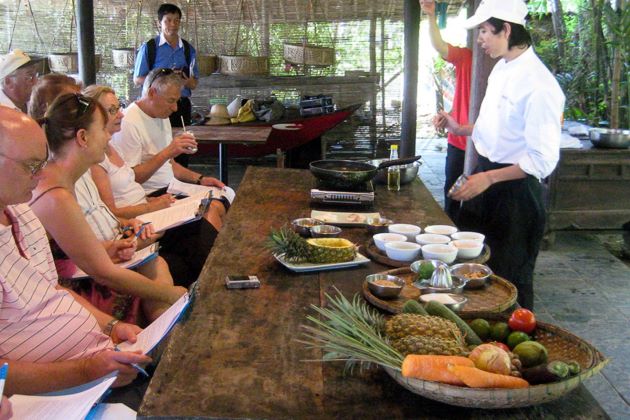 In the afternoon, do the walking tour in Hoi An ancient town – one of the World Culture Heritages of Vietnam. This quaint riverside town has still preserved a wealth of century's old traditional architecture with the influences of Asian cultures which can be seen in the old houses and waterside buildings. It is also famous for being instantly created inexpensive tailored outfits that you should try. Overnight in Hoi An
Option 4: Hoi An Farming & Fishing Tour (L)
Be an early bird today as you will head to the Farming & Fishing Life Eco Tour. At Tra Que Village, we will try to do the work of a true peasant which includes preparing the land for sowing, fertilizing and watering the garden.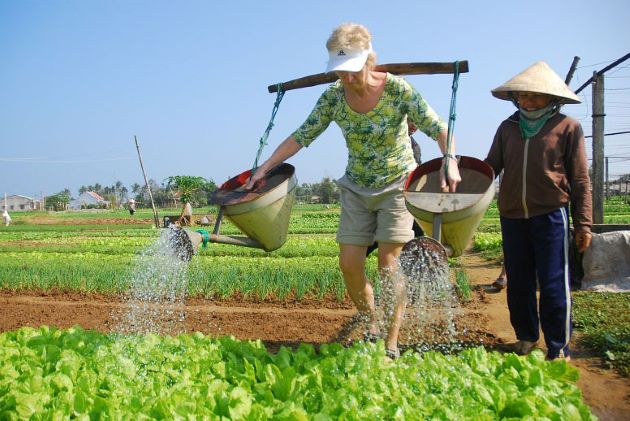 After that, cycle through the rustic countryside nearby to seeing local the rural life of Vietnamese people. In the late morning, board a Hoi An Eco-tour boat for a river cruise to witness fishermen working with their craft before trying a hands-on experience of their traditional net fishing.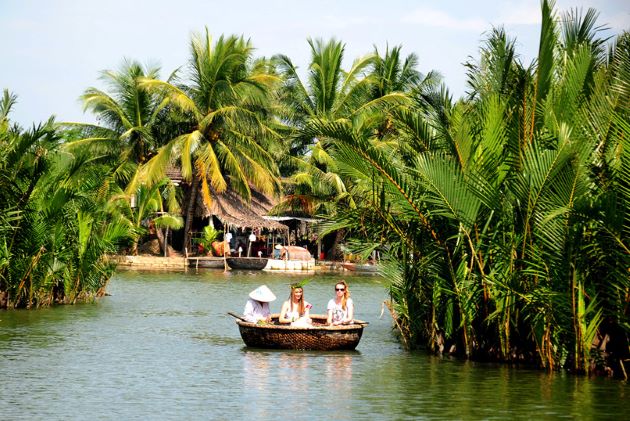 Then sit on a Vietnamese bamboo basket boat for a quick race and paddling down coconut palm-lined waterways. After lunch, feel free to wander around Hoi An town center, taste some street foods before heading back to the hotel for overnight.
Day 8: Hoi An – Danang – Fly to Ho Chi Minh City (B, L)
Transfer to Danang this morning then take a morning flight to Ho Chi Minh City. Upon arrival and hotel check-in, it is time to take a sightseeing tour around the city at Reunification Palace, Notre Dame Cathedral, Central Post Office and the Opera House. All of them are the symbols of French architecture in the 20th century. Next, stop at the War Remnants Museum to discover some of the sobering stories of the Vietnam War. Overnight in Ho Chi Minh City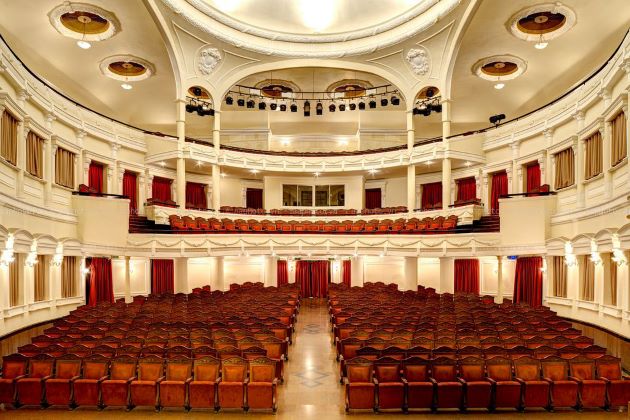 Day 9: Ho Chi Minh City – Mekong Delta – Ben Tre (B, L)
After breakfast, you will be transferred to Tien Giang of Mekong Delta. Then take a boat trip to 4 islands: Long (Dragon), Lan (Lion), Qui (Turtle), Phung (Phoenix). We will stop to visit the coconut jams making place.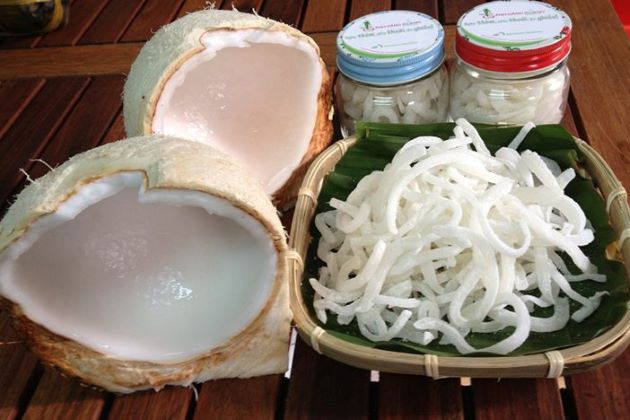 Then take a tuk-tuk tour around the villages and coconut garden to learning about local rural life. Afterward, paddle in sampans (small rowing boats) past water along the stream to get back to the big boat trip. Continue to visit Thoi Son island with chances to visit the honey making places and taste the original honey as well as local fruits right in the garden. Then it's time to get back to the private boat to cruise the Delta's major waterways to Ben Tre boat pier. Later, return to Ho Chi Minh City for an overnight.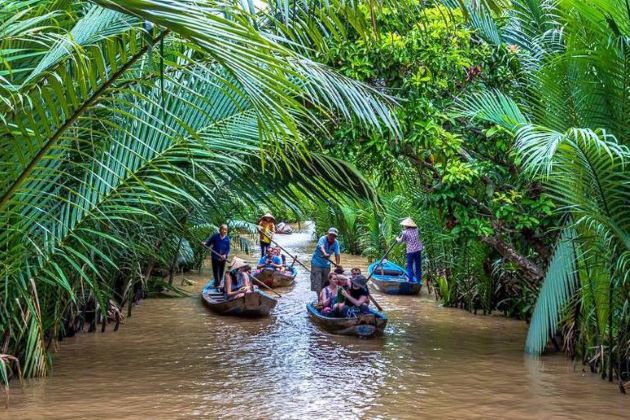 Day 10 Ho Chi Minh Departure (B)
After breakfast, feel free until the car arrives at the hotel to take you to the airport for boarding our departure flight. Trip ends.
Option for this day: Cu Chi Half-day tour
Cu Chi Tunnels is 50 km far from Saigon city center. These are an immense network of connecting underground tunnels that were the location of military campaigns during the Vietnam wars. This area is now a "should-not-be-missed" site for all visitors traveling to Vietnam. Firstly, watch a short introduction video showing the foundation, activities… of Cu Chi tunnels and see how people lived here in the past then crawl all the safe parts of the tunnel system; enjoy some special cassava and tea that served free in the tour. Later, reach the shooting range where you can try to fire real bullets or free for shopping at the souvenir shops. Back to Ho Chi Minh City at noontime and trip ends at the hotel.