In big cities such as Hanoi and Ho Chi Minh City, people are often scared of crowded and crazy traffic with seemingly endless vehicles and a great number of motorbikes whizzing through streets as well as small alleys without thoughts for pedestrian. However, it would be a lot of fun to sit at the back of a Vespa to get lost in busy streets and explore the city at its best.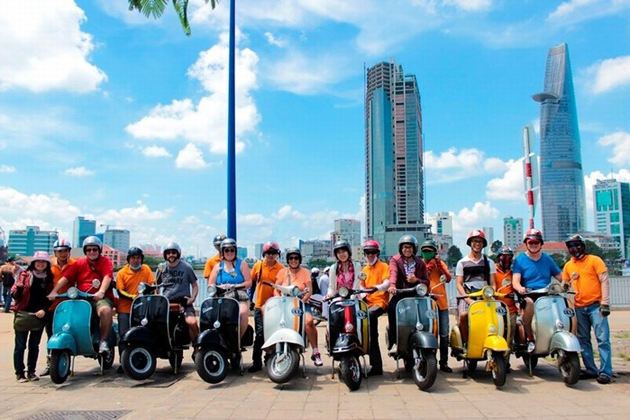 Book a private tour and jump on the back of a Vespa to sense the full taste of this city. Wear helmet to be ready to get stuck in countless scooters. A Vespa adventure will cover all amazing things of the city as you can have a chance to discover every small corner of the city as well as stop for trying great foods. A Vespa tour allows you to pass by many famous historical and modern sites, thereby gaining a first-hand experience of marvelous architecture and unique culture as well as tradition.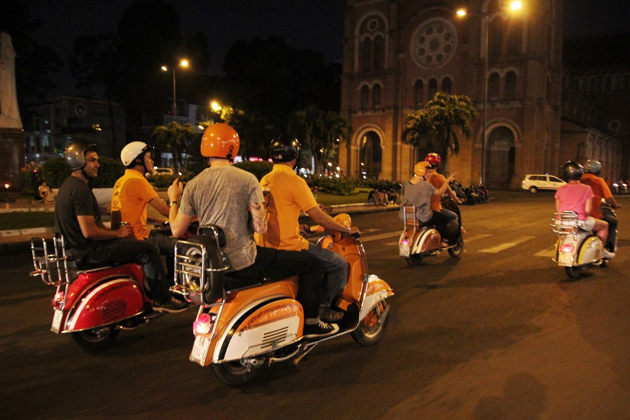 On a Saigon Vespa tour, stop at street stalls and order some scrumptious local cuisine. Moreover, it would not be complete without exploring the coffee drinking culture of the area by visiting coffee shops and get your own space to witness the hustling streets with busy people's everyday life. Every place you explore, every street you pass by and everything you try – each carries it owns taste and flavor, contributing to paint a multicolor picture of Ho Chi Minh City.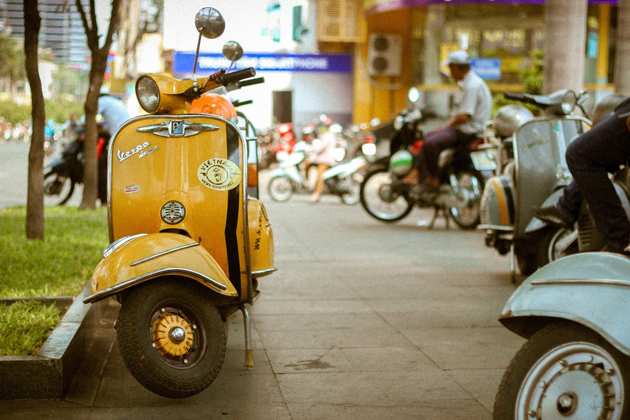 Whether you take a Vespa tour alone or with others travelers, you still have a lot of fun and ultimate experience. Discover the entire city by that way is actually superb to gain an insight into best of the region. There are numerous exciting things offered by Ho Chi Minh City waiting out there to by explore. Therefore, do not hesitate to try out this great adventure to make your trip colorful.