Take a break from the city center and head to the amazing Ho Chi Minh's China Town to delve into this sprawling Chinese suburb. Dating back to the year of 1778, Cho Lon has risen to be amongst the most popular destination alluring tourists in every corner of the world, especially Taiwanese and Chinese visitors.
Closely associated with great Vietnam's cultural and historical importance, Cho Lon used to be the major black market where US soldiers' trading. Cho Lon, at the contemporary time, inspires travelers to come and marvel at the reminiscent of classical Chinese architecture, lined with numerous Chinese restaurants.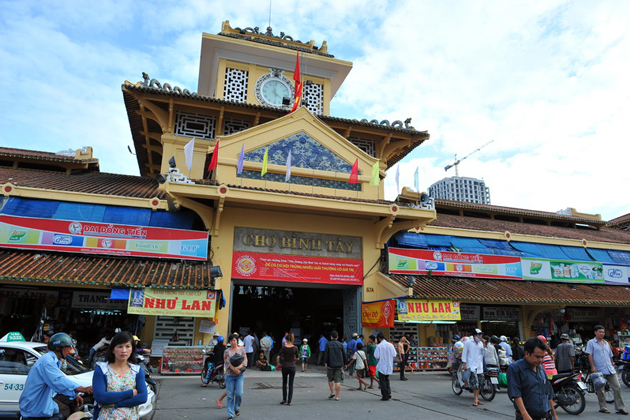 Head to Cho Lon and get lost in the unique beauty of the region highlighted by the main attraction – the crowded Binh Tay Market. It's such an ideal place for obtaining ultimate unique shopping experience as the market offers a broad selection of goods and products. Besides, it is also a perfect getaway to the ancient world of temple including the famous Thien Hau Temple, and Quan Am Temple, depicting amazing Chinese-Buddhist architectural style.
China Town is a place to be savored as it is also the home to truly cheap street food and wonderful local restaurants. Take leisurely walk around and explore the market on your own way. Flavor roasted duck and pork, amazing local rice noodles, exotic dried seahorse and salted duck egg – you, for sure, will be spoilt your choices.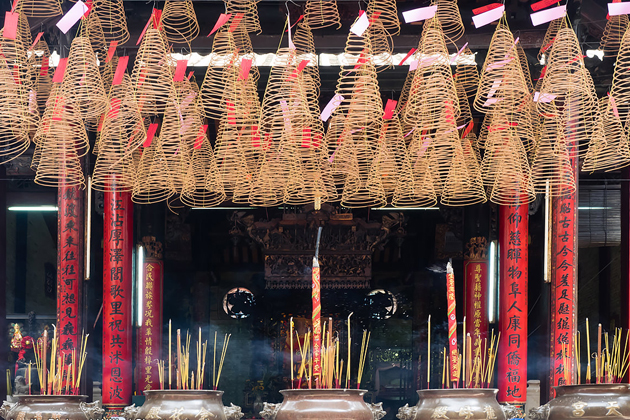 To have you sense thrilled by all the sights, sounds and tastes of the region, Cho Lon nightlife is definitely a hub of bars, cafes and pubs. Create a lot of memorable experience by participate in live music with the performance of talented local artists. Do not forget to try some refreshingly cold beer and some other drinks to make your night enjoyable. Image a paradise for great shopping experience. There, you can find numerous Vietnamese silk, hand-embroidered clothes, great lacquerware as well as textiles.
Remember to reward yourself with a traditional cyclo trip around the town to explore small corners and laneways of the region. Or a bike tour is also preferable to go around with the guide who will show you best of China Town and guide on most exciting activities and best food here. And then, you will have best experience with a deeper understanding of its unique culture as well as tradition's quintessence.