As one of the finest holiday destinations in world travel, tourist destinations in the world, Vietnam enchants tourists with its amazing street foods, beautiful beaches, and spectacular natural wonders. Nowadays, more and more German travelers choose Vietnam for their holiday. Here are some guides and tips for helping German tourists have a memorable Vietnam vacation. Enjoy reading!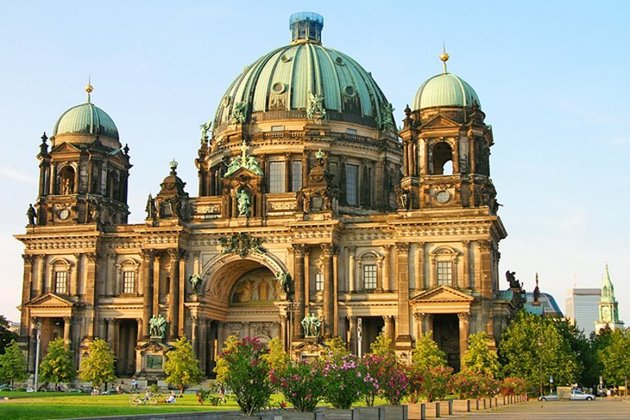 Visa to Vietnam for Germans
If you travel to Vietnam for less than 15 days, no visa is required but your passport should be valid for at least 6 months from the date of entry to Vietnam and you must have at least one blank visa page. In case your travel to our country for more than 15 days, you need to obtain a tourist visa. If you re-enter Vietnam during the tour (for example, visit Vietnam and Cambodia then return to Vietnam) multiple-entry visa is required. You can apply for a visa to Vietnam yourselves at the Vietnam Embassy in Germany or at any embassy near your place.
Vietnam Embassy in Germany
Elsenstrasse 3, 12435 Berlin, Germany
Tel: (4930) 5363 0108; 5363 0113; 5363 0119; 5363 0100
Fax: (4930) 5363 0200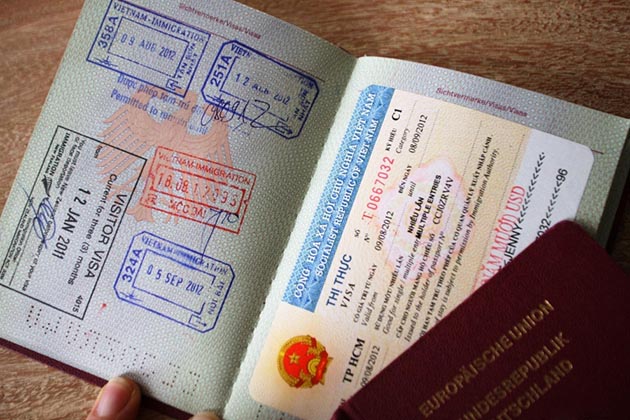 Direct Flights to Vietnam from Germany
Nowadays,  it is easy to fly to Vietnam from Germany. There are many direct flights from Germany to Vietnam such as from Frankfurt (FRA) or Berlin to Noi Bai International Airport (HAN) in Hanoi and Tan Son Nhat International Airport (SGN) in Ho Chi Minh City. The airfare from Berlin to Hanoi fluctuates around 1000$ for a roundtrip ticket. There are many airlines for you to choose such as Emirates, Qatar Airways, Cathay Pacific, Vietnam Airlines, and more.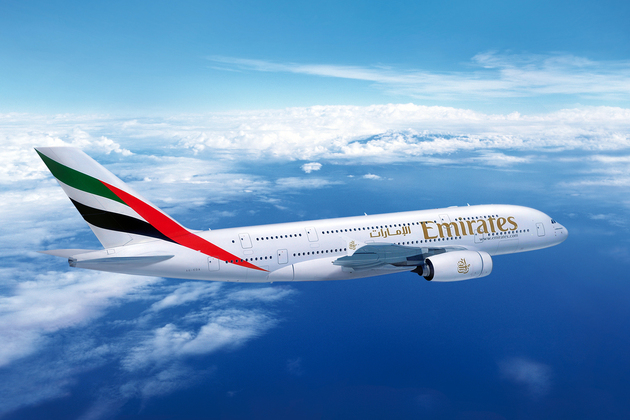 Exchange Foreign Currency in Vietnam
Visiting Vietnam, you have to use only Vietnam Dong as Vietnam currency in any purchasing transactions. You also can use US Dollar to pay for the goods and services at some places like hotels, restaurants, souvenir stores, etc.
According to Vietcombank, the exchange rate as of 31 October 2018 is:
EUR € 1 = VND 26,461 dong
US $1 = VND 22,765 dong
You should exchange currency in Vietnam instead of preparing VND before your Vietnam trip because the exchange rate in your country may not be favorable. You can go to some Vietnamese banks such as Vietcombank at the airport and around big cities (Hanoi and Ho Chi Minh City). Note that, you should avoid unofficial places such as Vietnamese souvenirs or jewelry shops.
Germans in Vietnam
Germany is one of the most important supporters and partners of Vietnam with many ODA projects as well as FDI plans from famous companies namely SIEMENS, Mercedes-Benz, Bosch, Deutsche Bank, etc. Germany has an embassy in Hanoi and a consulate in Ho Chi Minh City.
Embassy of Germany
Address: 25 Tran Phu Street, Ba Dinh District, Hanoi
Phone: (++84-24) 3 267 3335
Fax: (++84-24) 3845 3838
Website: http://www.vietnam.diplo.de/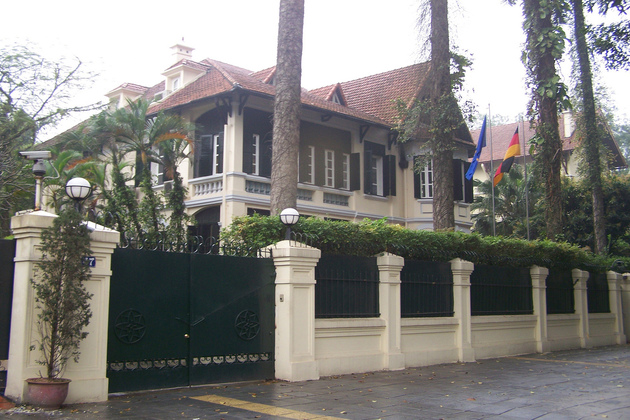 German Consulate General in Ho Chi Minh City
Address: 126 Nguyen Dinh Chieu Street, District 3, Ho Chi Minh City
Phone: (+84) 8 38 29 19 67
Fax: (+84) 8 38 23 19 19
You will see a cultural institute called Goethe-Institut if you visiting Hanoi and Ho Chi Minh City. It is built to promotes knowledge of German language and culture, as well as foster cooperation between Vietnam and Germany.
Visa for German
Address: 56-58 Nguyen Thai Hoc Street, Hanoi
Phone: +84 24 37342251
Email: [email protected]
German Center
Address: 18, Street  1, Do Thanh Ward 4, District 3, Ho Chi Minh City
Phone: +84 8 38326716
Email: [email protected]
Website: https://www.goethe.de/ins/vn/de/index.html
Travel Tips for German Tourists When Traveling to Vietnam
Accommodations in Vietnam
Vietnam offers diverse types of accommodations from the cheap homestay, hostels to luxury hotels, and villas. The price of a hostel is around 100,000 VND per night. A private room costs at least 400,000 VND per night. Most hostels in Vietnam offer free Wifi and many also include free breakfast or free beer during certain hours of the day. Because eating out is so cheap, self-catering facilities are not very common in the hostels.
Enjoy Delicious Street Foods
Vietnam is famous for a ton of tasty street food which is very cheap and diverse. From Pho, Banh Mi, Bun Cha to chicken rice, all of them only costs under 50, 000 VND per dish. Stop by a stall to taste the street food you like. Note that, you should choose a tidy stall to avoid a stomachache.
Transportation in Vietnam
In Vietnam, you can go sightseeing by taxi, motor-taxi, cyclo or bus. Taking a bus to go around the city is a good idea because bus travel is very cheap. Most bus tickets in Hanoi cost under 10,000 VND per ride.
SIM Card in Vietnam
Travel to Vietnam you can get wifi free in hotels, shops, restaurants, and convenience stores. Now, some buses in Hanoi also offer Wi-Fi connections. If you want to have connectivity during a long train ride or in rural areas, you can buy a SIM card in any mobile store.
Ask your Hostel Staff
To save your money, you should ask your hostel staff to estimate how much what you want to do should cost before going out. They will give you bargaining guidelines as well as a lot of useful information.
Vietnam is an intriguing country waiting for you to explore and relax, let us help you to unlock the real and authentic Vietnam. Please feel free to contact us to have an amazing Vietnam vacation.