Going through many ups and downs and even plastic mold-making technology has developed but now in Hanoi, traditional Banh Nuong and Banh Deo mold-making craft still be preserved by people.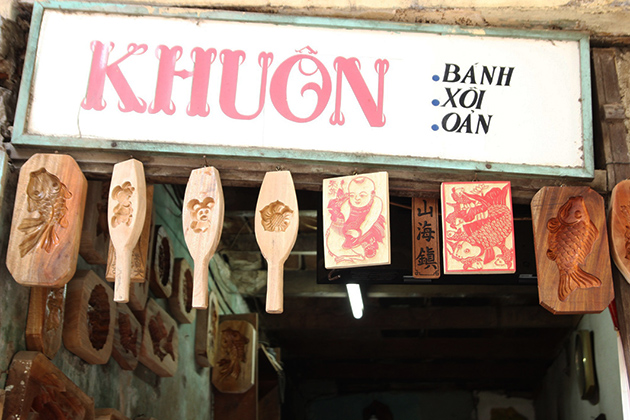 Mr. Quang, an experienced senior mold-maker at Shop No. 59 Hang Quat Street (Hanoi), is not only making Banh Nuong and Banh Deo molds but also making wooden molds of Xoi (steamed sticky rice), Oan (made from rice and white sugar) and carved seals." The most difficult of this job is the needs of consumers to make the right molds that both cake makers and buyers like".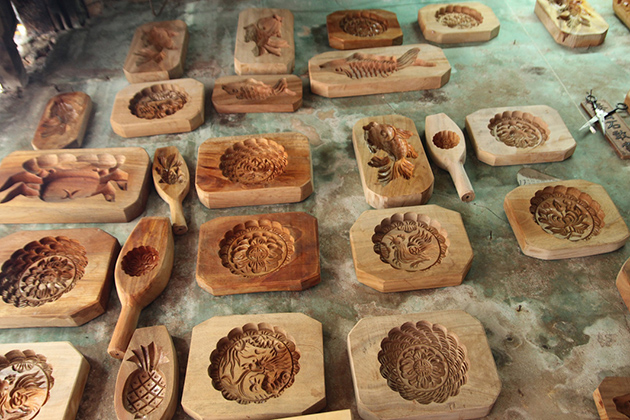 Mr Quang who is active to the markets, makes varies of molds. Besides the traditional cake molds such as Carp, Dragon, Rose…, he even made the cake-molds in the shape of characters on movie that kids love as: Zhu, Doreamon…
"Recently I have been doing some cake molds of grapes-shaped and stylized lotus flower which no one has. In some weddings, they book me heart-shaped mold in the tray. And they make a text "song hy" that mean "double happiness" above the red and white color of Xoi. I love that mold a lot" said Mr Quang.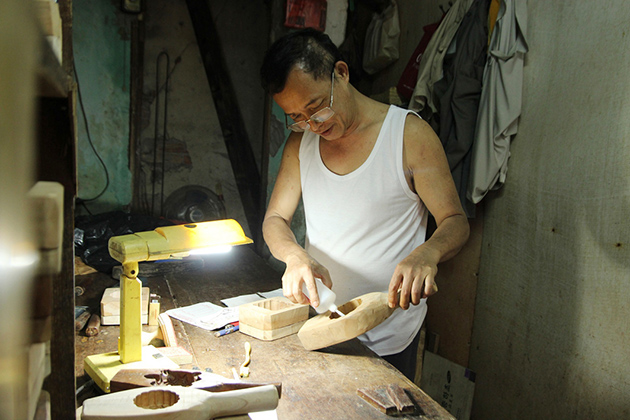 Old quarter Hanoi is beautiful by its own old occupations. Some of them are disappeared. Some is still standing together over time. Although small in thousands of craft, but Banh Nuong and Banh Deo mold-making craft helping him make the charming of the old quarter.