Ao tu than (Four-part dress in English) is the traditional dress of women in Northern Vietnam. It used to be used as the daily clothes centuries ago but only appears in Vietnamese traditional festivals nowadays. Well-known Ao dai has its origin in Ao tu than. Together with a kerchief and Mu quai thao (Palm hat with fringes), Vietnamese women look extremely elegant and graceful.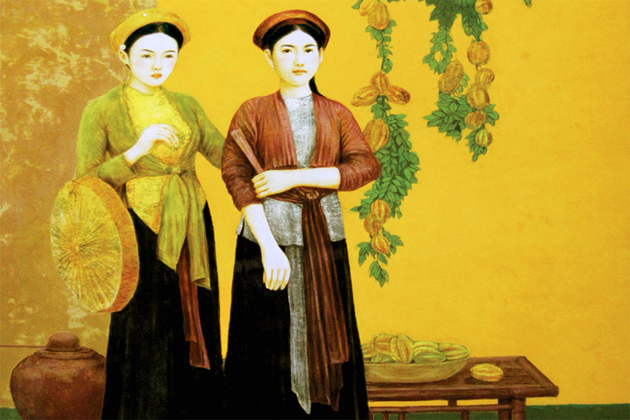 Ao Tu Than History
No historical document records this garment's emergence. However, its appearance is likely tied to the period when Vietnamese people learned how to plant cotton, spin, and weave 30-40 cm broadcloth on a rudimentary loom. Also, it might be created when they learned how to plant mulberry, raise silkworms, spin, and then weave the thin and soft cloth such as crepe, gauze, and thin silk.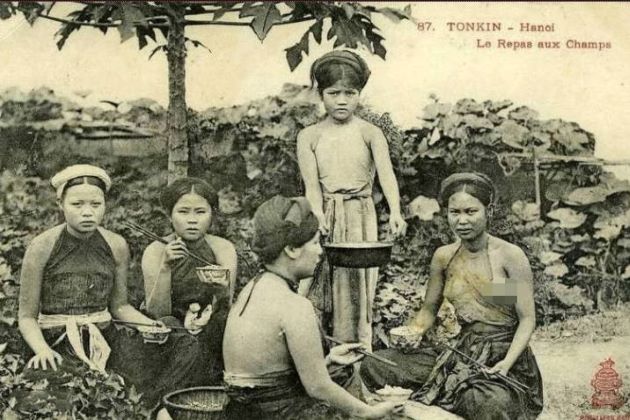 Highlights of Ao Tu Than
The four-part dress is a gauze or silk robe worn over a white or yellow shirt. The robe consists of four narrow pieces of fabric that run along the body. Two pieces are joined at the back down to the heel. The front two pieces are joined with the two back pieces down to the waist and then tied together into a knot under a green, pink, or yellow belt. The robe is usually brown, black, or ebony gauze. Women attending spring festivals often wear an Ao mo ba, which is a set of three robes: the outer one is black or brown gauze, while the two inner ones are either light yellow, the color of lotus, or sky blue. In the past, women wore skirts, but later they had pants made of black coarse silk or black satin; some women wore red crepe.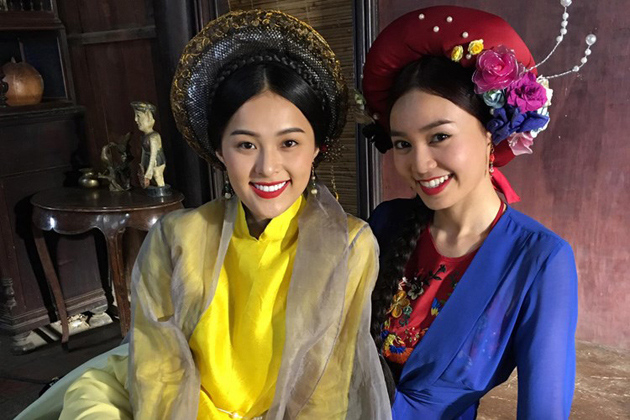 Meaning of Ao Tu Than
The four-part dress is not only a beautiful costume but also has a very special meaning for Vietnamese women. Two front pieces and two behind ones represent the father and mother of her husband. A short piece acts as a bib symbolizing the parents holding their baby in their lap. Five seeds in proportion at five fixed positions keeping dress straight, discreet symbolize five human virtues: humanitarian, politeness, responsibility, wisdom, and trustworthiness. The two tied front pieces symbolize the love of wife and husband.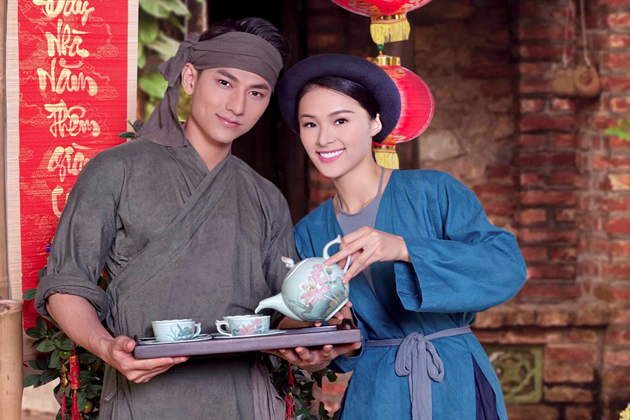 Ao Tu Than in Vietnamese Literature
This traditional poem gives an image of a girl in her traditional dress:
A small turban, the hanging tail still high,
This morning I wear peach bib straps
Satin pantaloons, a blouse of new silk gauze,
And carry a flat palm hat with fringes.
My mother smiles: "Father, Look!
On her feet, sandals with curved tips
Our daughter is beautiful, beautiful,
When will she be wed?"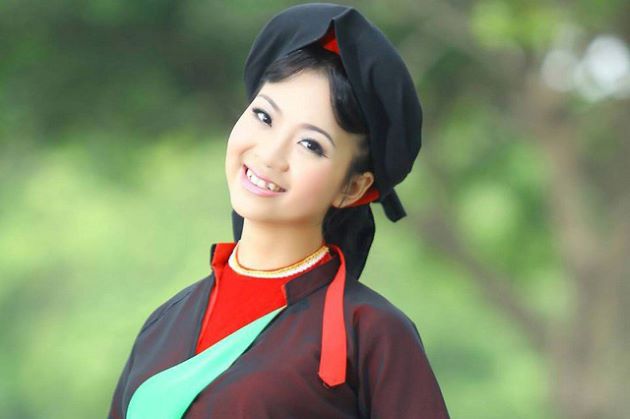 Nowadays, women wear the traditional four-part dress only on festivals and to sing folk songs and love duets on stage or perform in plays such as the Cheo opera, Quan Am Thi Kinh (The Goddess of Mercy). Today, although there are many types of renovated Ao dai, Ao tu than is the basis of the graceful modern Ao dai. Tourists can visit the Historical Museum near the Red River or the Vietnam Museum of Ethnology in western Hanoi to broaden knowledge of Ao tu than.