Thay Pagoda (Chua Thay means the Pagoda of Master Tu Dao Hanh) has another old name: Huong Hai (Sea of Perfume), So De. Based on the historical document, its official name is Thien Phuc Tu (Pagoda of Celestial Bliss).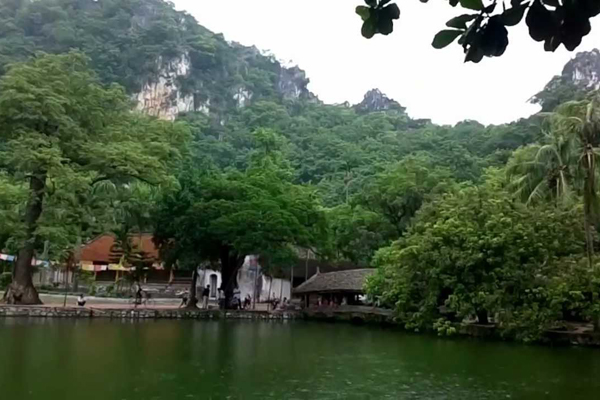 History of Thay Pagoda
According to the legend, the place had been an ascetic one for friar Tu Dao Hanh. The first construction dated back to the Xlth century. Rebuilt in the XVth century. At 30km from Hanoi, the pagoda is built at the foot of Mount Thay (or Sai Son, Son Tay) which has numerous grottos. In front of it is the Long Thieu lake with a pavilion in the middle made for water puppets. Two covered bridges built in 1602 by the first Dr. Phung Khac Khoan (1528 – 1613). The one on the left (Nhat Tien) looks on the Tam Phu Taoist temple, built on an islet; that on the right (Nguyet Tien) leads to the upper pagoda on the mountain. The main pagoda (Chua Ca) consists of three ranges of constructions built on an elevated basement and bordered with stones: the first is reserved for preliminary ceremonies (nha tien te). the second to the cult of Buddha, the third to that of Tu Dao Hanh.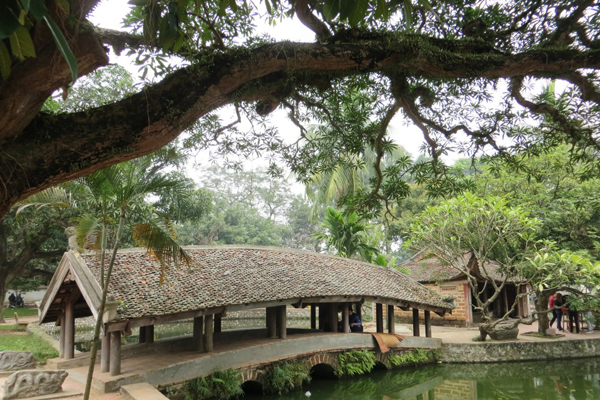 Architecture of Thay Pagoda
The roof is covered by big and thick tiles and rests on a frame of 4 big pillars and 12 small ones in precious Wood, all set on stone bases, the pieces of wood carry fine sculptures (dragon, unicorn, clouds, flames). Inside the pagoda, there are three statues evoking three existences (metem-psychosis), Tu Dao Hanh on the left, a statue with movable legs, that of the friar; on the right, Tu Dao Hanh king by the name of Ly Thai Tong 1118 – 1138; in the middle, Tu Dao Hanh Buddha.'One should mention also the statues (1346) of parents of the friar, and that the files of the throne finely chiseled carry Confucian designs (hatchet of a wood cutter, dragons), Buddhists and Taoists (horn of rhinoceros, precious stones). The corridors on both sides of the pagoda shelter 18 Thuong To Truyen Dang and also baptized 18 La Han (Arhats).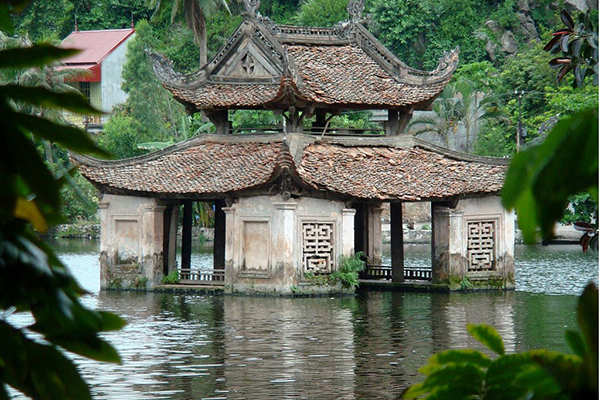 Besides, there is in the back a bell tower (a bell and a big drum of 1m5 diameter). Behind the upper pagoda (Chua Cao) is the Grotto Thanh Hoa (Metempsychosis of the Saint). A track goes up to the Grotto of Cac Co and the Grotto of Buddhas (Hang But Moc) bristled with stalagmites in form of Buddhas. At the top of Mount Sai Don, one can visit the Grotto of Wind (Hang Gio) the Sky Market (Cho Troi) filled with stones evoking stalls and chess trays.