This is the recipe from the southern part of Vietnam
This is the recipe from the south of Vietnam
24 tartlet molds (each 2 in/5 cm in diameter)
Dough
1 cup (225 g) soft salted butter
1/4 cup (50 g) sugar
1/2 cup (125 ml) fresh milk
4 cups (600 g) flour
2 eggs, beaten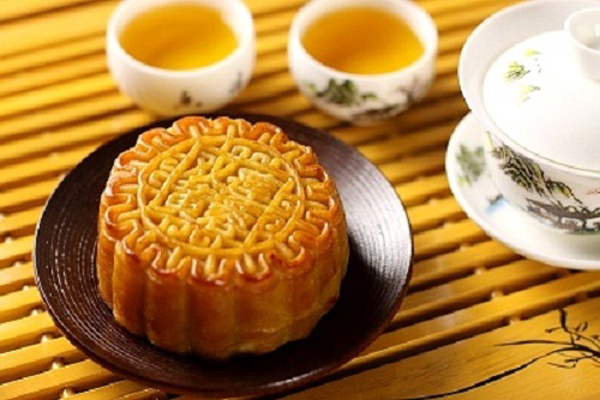 Filling
1 large or 2 small pineapples (about 3 Ibs/11/4 kg in total) peeled, cored, minced or chopped in a food processor
1 cup (200 g) sugar
2 drops vanilla essence
1 Make the Dough first by combining the butter, sugar and milk in a mixing bowl and beating until well blended. Fold in the flour and continue beating until a smooth dough is formed. Flour your hands and using a rolling pin, roll the Dough on a floured surface to 1/8 in (3 mm) thick. Cut out circles large
enough to line the tartlet molds. Lightly flour each mold and line with a Dough circle. Cut the remaining Dough into thin strips.
2 Preheat the oven to 300°F (150°C).
3 To make the Filling, heat the pineapple and sugar in a saucepan over low heat for about 45 minutes, stirring continuously, until the mixture is thickened. Add the vanilla essence, mix well and remove from the heat.
4 Fill each mold with the Filling and lay the Dough strips to form a criss-cross pattern on top. Brush with the beaten egg and bake in the oven for 30 minutes until golden brown.
Makes 24 tartlets Preparation time: 35 mins Cooking time: 1 hour 10 mins