Phu Tho, the birthplace of Vietnam, is a province located in the northeastern part of Vietnam, which gives it an important mission: to be the center of the northern region of Vietnam. Phu Tho province is the gate that connects the northwestern provinces and Hanoi, as well as other provinces of the Red River Delta. Thus, the topography of Phu Tho is extremely varied, with all kinds of terraces such as mountains, hills, plains, and a whole range of tourist activities to develop: Eco-tours, amusement parks, seaside resorts, etc.
Best Things to Do & See in Phu Tho Province
Hung King Temple
The famous tourist destination of Phu Tho is Hung Temple. It is a particularly important cultural and historical relic of the country, a wonderful architectural complex on Nghia Linh mountain (175m high). Hung Temple includes the Ha Temple where Au Co gave birth; Trung Temple, where the Hung Kings discussed the country's problems; Thuong temple, where every year Hung Kings made sacrifices, worshiped rice gods, was also the resting place of the 6th Hung King.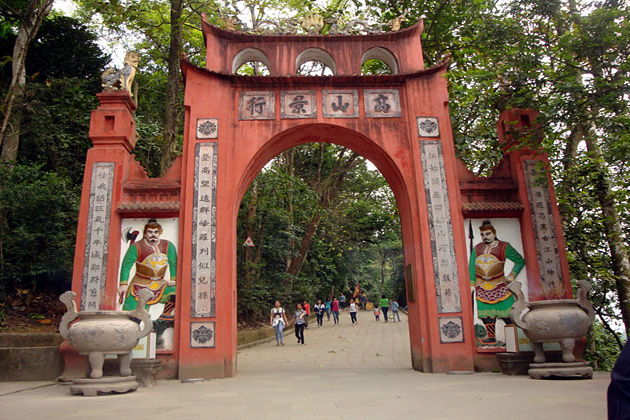 The landscape of Hung Temple and the festivals are the most important tourism and cultural resources of Phu Tho. This place deserves to be the most famous tourist destination in Phu Tho to visit and is also the place to direct people to spiritual places of purity.
Hang Lang Cave
Hang Lang cave runs along a large stream, the cave arch is relatively high, with a place as high as 15-20 meters and the width is not inferior. This is a long-running cave and along the limestone mountains. Discover the inner depths of Hang Lang as you are lost in a mysterious and strange world, a world created by incredible beautiful stalactites and water springs in caves. In the cave, stalactites drop down to create a very impressive shape.
Dam Ao Chau
Ao Chau Lagoon with an area of over 1,000ha, including over 400ha of water in Ha Hoa town, Ha Hoa district. The lagoon is clear and green, surrounded by luxuriant fruit hills and many rare fish, birds, and animals. This is one of the great tourism potentials of Phu Tho.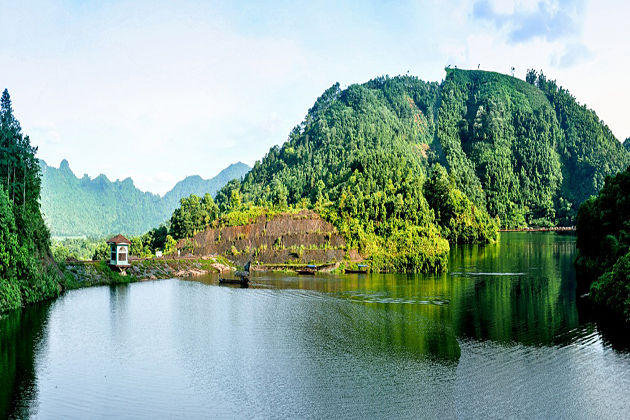 This place attracts many tourists to visit. Looking on the map, the lagoon resembles the head of a buffalo with two horns on the two sides of the Thao River and Lo River, consisting of dozens of niches alternating along the hills, collecting water from large and small streams from four sides. Currently, Phu Tho is building projects with services to further develop the potential here to serve visitors.
Gioi Pond – Tien Spring
Tien Spring is one of the beautiful places to visit in Phu Tho. This place proves a miraculous hand of nature. Streams originating from Mount Na, the highest mountain of Ha Hoa district that has many waterfalls. There are waterfalls with a height of 20 meters. More than 10 large and small cascades with separate characteristics of elevation, the fall zone, and the surrounding landscape all over the stream here are given the names of folk and nuances of legends in imagination.
Here you can take a walk along the streams, there are also many different shapes of stones that are associated with unique names such as Elephant Stone Pedestal, Ho Phuc stone pedestal, Dragon Stone, Heaven Gate, Fairy Wings …
Phu Tho Specialties
Phu Tho is also home to many delicious and attractive specialties: tea, sour meat of Muong people in Thanh Son, ear cakes, palm silkworms, rice with palm leaves, cassava fish soup, and palm sauce in Phu Ninh. You can enjoy these dishes at any restaurant on the go. In particular, a famous product of Phu Tho land that tourists come here wants to enjoy is Doan Hung pomelo. Pomelo is small but has an extremely sweet, cool, and aromatic flavor.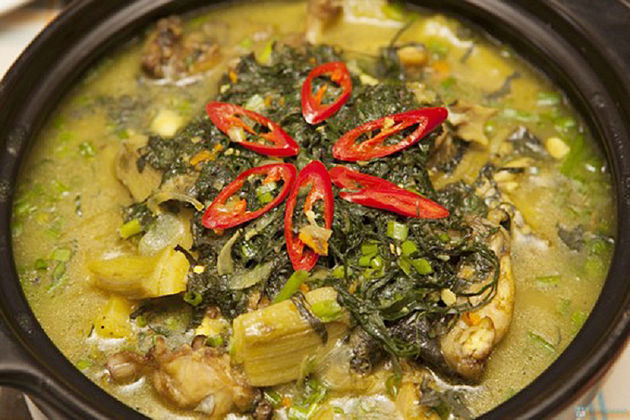 Phu Tho Xoan Singing
Xoan singing has been the traditional performance attached to Hung King ceremonies. However, fewer and fewer artisans who are masters of this art live today while it takes the young years of training to reach the demanding level. Xoan singing is recognized by UNESCO as the World Intangible Cultural Heritage to raise the awareness of people and authorities to preserve this long-established culture
Phu Tho Province Travel Guides
Best Time to Visit Phu Tho Province
The most beautiful time to visit Phu Tho is definitely on the occasion of the Hung Kings' death anniversary. The weather is dry and convenient for travel and pilgrimage. This place has scattered festivals throughout the year. Visit Phu Tho at any time, visitors can immerse themselves in the festive atmosphere, imbued with national identity.
The Hung Kings' death anniversary on March 10 (Lunar calendar) every year is the biggest festival in Phu Tho and one of Vietnam's National Holidays. This is also an opportunity for visitors to discover the beauty of Phu Tho and also to pay tribute and honor to Hung Kings.
How to Get to Phu Tho Province
Phu Tho is only 90 km away from Hanoi, beside your Hanoi tours, you can go to My Dinh bus station and go by coach to Phu Tho. You also can rent private car or motorbike from Hanoi then follow Thang Long Boulevard, Son Tay town, Trung Ha bridge to Phu Tho if you want to have unforgettable experiences in your Vietnam vacation.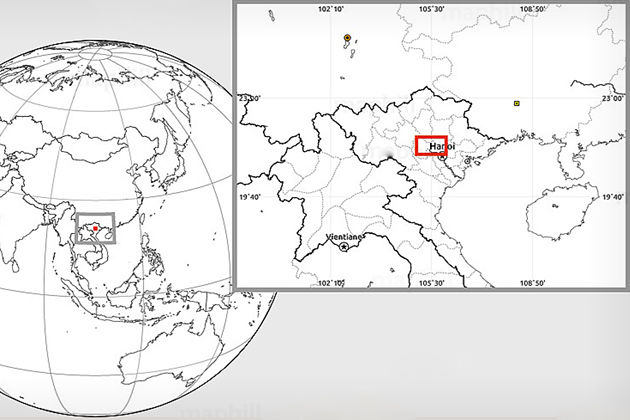 It is about 26km from Phu Tho bus station to the center of the province, most customers will come by taxi. To actively move in the province or move to other districts of Phu Tho province, you can rent a motorbike.
Accommodations in Phu Tho Province
For the convenience of moving to the attractions, visitors should choose the hotel located in the central area of Viet Tri city at the routes of Tran Phu, Hung Vuong, Nguyen Tat Thanh … Accommodation in Phu Tho is quite expensive and often in a state of out of the room. Therefore, if planning to travel to Phu Tho, making a phone call in advance will be a wise decision and help tourists be more active in finding a place to stay here. Some of the best-rated hotels in Phu Tho that you can refer to are Song Huong, Khanh Linh, Bapaco…
What to Buy in Phu Tho Province
Phu Tho has 51 handicraft villages and 12 villages with products that can serve tourists such as Chung cake, vermicelli noodles, incense, soy sauce, sour meat, green tea, Sai Nga leaf cone, rattan bamboo … you can depend on your preference to buy the famous gift in this land as a souvenir for your friends and family.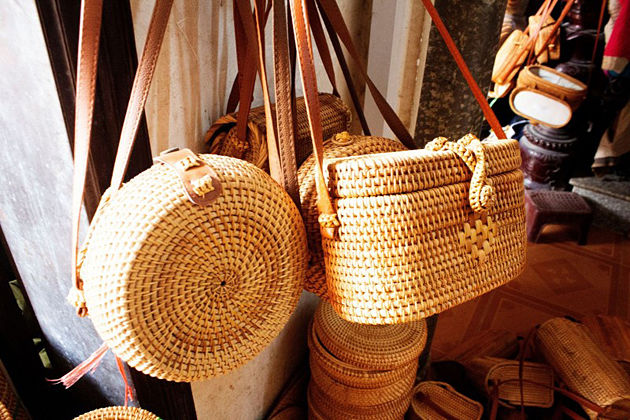 Useful Tips for Traveling Phu Tho Province
On the occasion of Hung Kings' death anniversary, many tourists flocked to Phu Tho, causing the prices of services to rise much higher than normal days. So, you should ask carefully the price of services such as eating, staying … to avoid being "ripped off". In addition, there might be also a pickpocket situation, so you should prepare discreet clothes to celebrate the festivals or to visit attractions.