Co To island in the Northeast of Vietnam is a beautiful natural landscape that overwhelms the emotions. The pristine sedimentary rocky beach, beautiful white sand beaches, walking paths right next to the primeval forest, fresh seafood with sea taste, hospitable people, romantic space or exciting entertainment activities are all available in Co To. Travel to Co To, you will have dreamy experiences mixed with wild nature.
Co To Island Attractions
Beach stretching system, beautiful white sandbanks are noticeable impressions when coming to Co To. In addition, there are some other interesting places on the island where you can arrange a time to visit during your trip to Vietnam.
Cau My Stone Beach (Mong Rong Stone Beach)
Cau My stone beach (also known as Cau My Co To) includes the entire area with the shape of the mouse tail, facing the sea, located in the south of Co To Lon Island. The sea here is clear, on a sunny day, you can see the green mosses covered the stone and the layers of stone with different colors that make the whole area as a vivid picture of the creation of nature.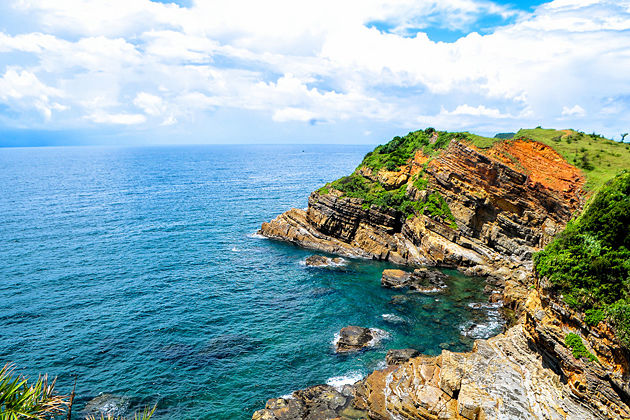 Cau My stone beach has long been likened to "paradise for lovers". On the high points, you can see the whole landscape of this area, you can also scuba dive on windy days to see the colorful fish swimming right under the blue water.
The Road of Love
The road of Love is right in front of Uncle Ho's memorial area is a road stretching about 2km along Nam Hai beach, paving red bricks and planting trees on both sides of the road. This is also a place to enjoy a walk and watch a beautiful sunrise for your reference.
The Complex of Ho Chi Minh Relics
This is a place to keep memories and images of President Ho Chi Minh in Co To Island. This is also the only place that he agreed to erect the statue when alive.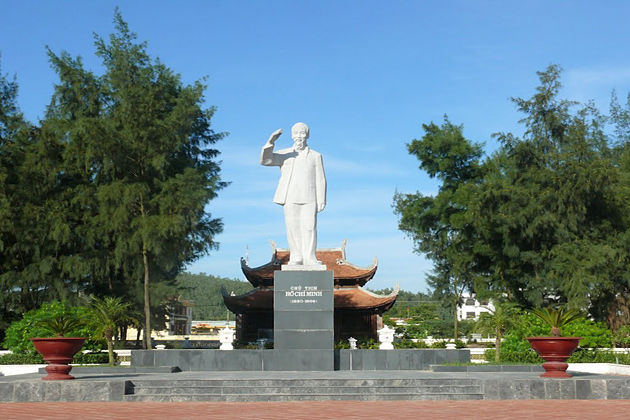 Fishing Villages
Here you can experience practical activities of exploiting and processing all kinds of typical seafood of the island such as sa sung, squid, fish, shrimp,… You can go fishing by yourself and enjoy eating fresh seafood from fishermen.
Nam Hai Beach
About 1.5 km long running straight to the end of the island, the sandy beach here is white and smooth, comfortable, so it is suitable for team building activities or other sea games.
Bac Van Beach
Bac Van Co To beach is a place with big waves and a beautiful casuarina road running along, this is the ideal place for tourists to swim and watch the clear blue sky. Especially, when coming to Bac Van in the early morning, when the sun is not fully up, the tide also reveals a smooth, spreading sandy beach that brings shimmering dawn scenery and full of bright beauty of the morning while watching the light waves and fishing boats dock. And when the afternoon comes, visitors will be immersed in the setting of the romantic purple and pink sunset.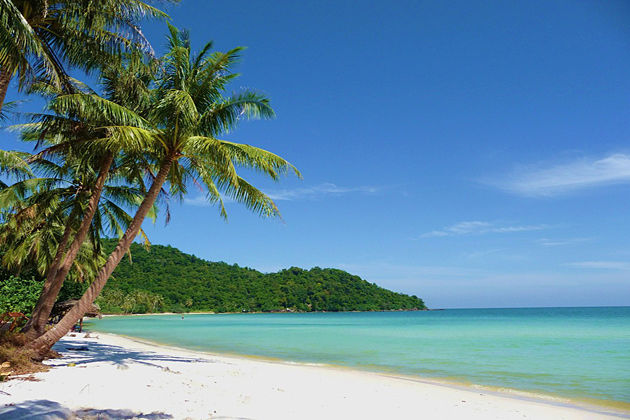 Van Chay Beach
In this beach, there are big waves but thanks to the primeval forest right next to it, the air is very fresh.
The Lighthouse of Co To Island
The lighthouse of Co To was dubbed the "night eye" leading the way for many ships and boats to travel in the northeastern sea of Vietnam. Along with such an important position, the lighthouse is like a breaking point, a favorite place for many tourists in the tour of Co To Island.
This is also a lighthouse with a long history. Built in the late 19th century, on a hill at 102m above sea level, the lighthouse also serves as a milestone confirming sovereignty in the Northeast Sea of Vietnam.
Primary Forest
On the way to Bac Van and Hong Van, you will pass through a primeval forest with abundant vegetation in Dong Tien commune. Co To Con primeval forest currently has many species of animals, birds and precious woods. The forest, as well as a green lung, brings cool and fresh air to the island.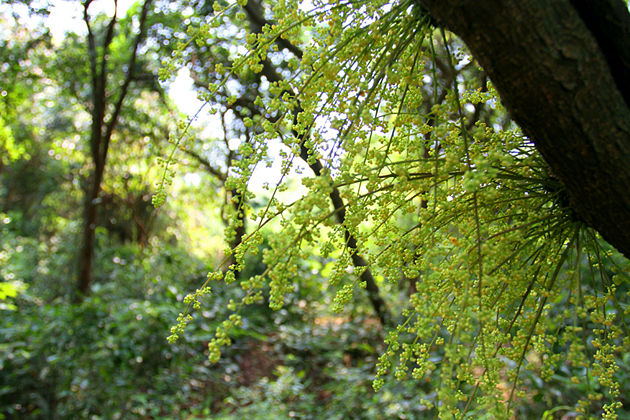 Tran Island
As a village of Thanh Lan commune, about 40km away from Co To island, the island remains untouched beauty with white sand beaches and primeval forests, diverse and rich vegetation. The beaches on the island are ideal places to rest, swim or socialize with soldiers on the island.
Tran island is located in an important area of economic trade with China. Around the island is a traditional fishing ground for fishermen when exploiting seafood in Tonkin Gulf.
Best Things to Do & See in Co To Island
These games are partially located in the Co To waterpark amusement complex and there are games located separately at the outside service. Depending on the schedule, you can participate accordingly.
Kayaking
This game is just tired when sailing in the sea, with waves and wind, it will make us quite tired and difficult to move. However, in the calm water environment, all you need to do is keep the paddle force on both sides so that the boat can go straight.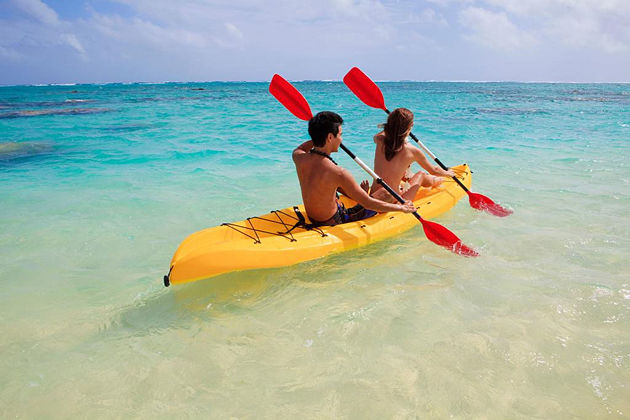 Parasailing
An adventure game combined with parachutes and canoes to bring visitors to a certain height, of course, always follow the run of the canoe by connecting wires.
Banana Boat Surfing
This is a sea sports game which gives a strong feeling with 5 – 7 seats buoy, fun buoy (banana buoy). Visitors wear a life jacket and sit on a banana float boat tied with a motor canoe with a sturdy cable. Canoes will pull the boat at high speeds from 50 to 80 km/h in the excitement of the participants.
Night Squid Catching
This game is fun, but it may not be suitable for those who are seasick because you will have to sit on the small boats of fishermen. If you like this game, you can contact local fishermen for a separate agreement.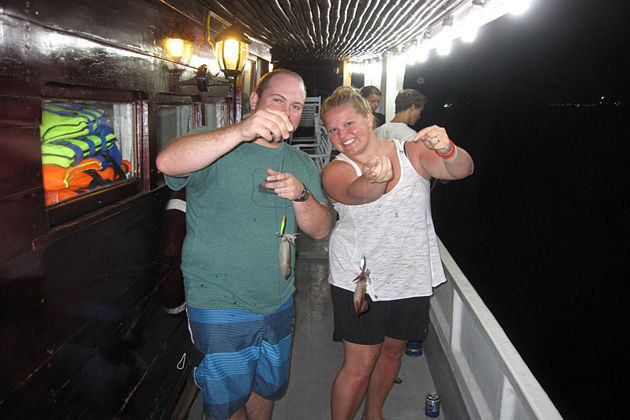 Camping, Singing or BBQ
You can take the initiative to bring tents, buy firewood to burn fire and barbecue at a deserted beach area or find units that provide this service to register for convenience.
What to Eat in Co To Island
Seafood in Co To is generally quite cheap because people directly catch it, but the seafood also depends on the season.
Co To Nail Snail
Nail snail, also known as ma dao snail, is a specialty of Quang Ninh sea. It has an elongated shape like the nail. The taste is very delicious and it can be processed into dishes: grilled, steamed, fried, cooked with porridge, …
Dried Earthworms (Sa Sung)
Earthworms sa sung are mollusks that live only on sandy beaches where the tide is rising and falling. They are akin to a giant colorful worm, in caves and sandstorms at the depths of 10 to 30 m deep. When still fresh, the worms are about 5 to 10 cm in length, and in particular, there are 15–40 cm long, 20 cm in diameter, weighing between 1 and 3kg. When caught up from the surface of the sea, they cower round like a ball.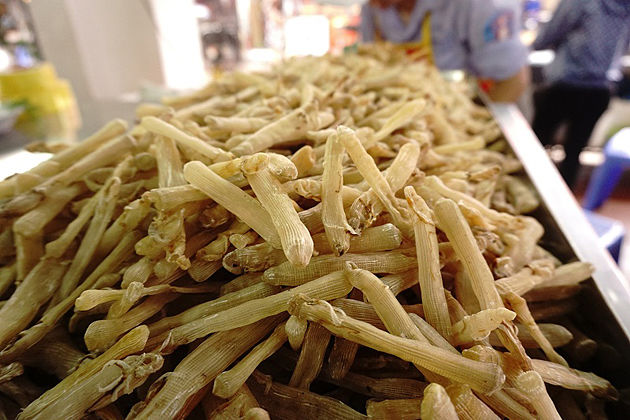 Sa sung is now a high-class specialty in Co To and Quan Lan Island. As rare and valuable seafood with high nutritional value, it can be used as an energy-enhancing medicine and used in the past to serve as a tonic for the king.
Abalone
Also known as the giant snail, abalone is a rare specialty of the sea of Co To. Abalone is processed into many delicious and nutritious dishes such as abalone soup, abalone stewed with mushroom, abalone with oyster sauce, abalone porridge, pigeon stewed abalone,…
Co To Jellyfish
In the clear blue water of the immense sea, jellyfish drifted to the shore. For the fishermen in Co To, jellyfish are the "white gold" of the ocean.
Co To Island Travel Guides
Best Time to Visit Co To Island
If you want to swim in the deep blue sea, the most appropriate time to go to Co To is from March to May every year, this time the weather is also warming up, you can enjoy swimming in the quiet sea.
From June to August every year, it is quite risky because it can encounter rough seas that make the ship unable to go to the island or return to the mainland. If going on this occasion, attention should be paid to monitoring the weather forecast. At the end of the year in September and October, the weather in the North gradually turns to autumn, the climate is cool so it is just suitable for sightseeing.
How to Get to Co To Island
From Hanoi to Van Don
If you go from Hanoi, you can take the bus routes to Cua Ong, Van Don and get down at Van Don intersection and then catch bus number 01 (Bai Chay – Van Don) to Van Don post office, then there are more than 1km to Cai Rong port, here you can choose motorbike, taxi or just go on foot.
Alternatively, you can choose a limousine service to Van Don. The advantage of these vehicles is that you will be taken straight to Van Don without having to transfer vehicles.
If you want to take the boat early in the morning to the island, find a way to Bai Chay before 5 p.m to make the last trip to Van Don, then you can rent a hotel room in Van Don so that the next morning you can catch the boat to the island.
From Van Don to Co To Island
With the high-speed boat, the time to go to Co To is only about 2 hours. The price of high-speed boat tickets to Co To is VND 200,000/person/way.
Transportations in Co To Island
When traveling to Co To, you have many choices of means to explore the island. If you are a sports lover, you can rent a bicycle, a motorbike a car to discover the island yourself. On the other hand, you can go by electric car with a tour guide to be environmentally friendly.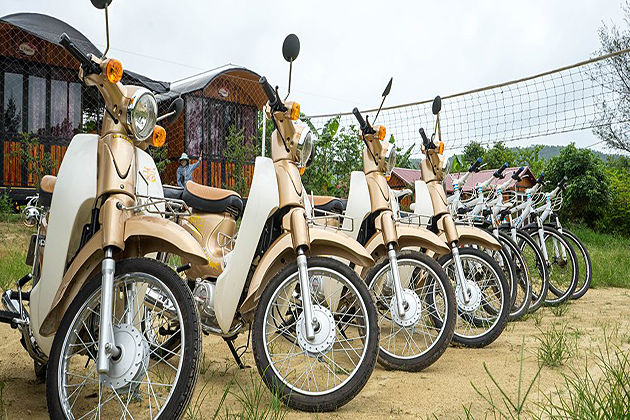 Accommodations in Co To Island
As one of the "hot" tourist destinations in the North every summer season, there is no shortage of hotel, motel, and even homestay services in Co To. When all these services are "burnt down", many families living on the island are willing to make use of part of their family's living space to support tourists. Therefore, you can feel secure about the accommodation services here, but if you book early, you will have more choices.
Hotels in Co To
Hotels (and a few mini-resorts) on Co To Island are quite expensive because the quantity is not much, but the quality of service will be a little higher than the other two types of accommodation. If not too necessary or want to save costs, you can consider choosing a hostel or homestay.
The hotels (resorts) near the sea often have very high room rates and are difficult to place. The location near the sea is also a disadvantage with quite a lot of mosquitoes, you should consider when choosing hotels. If you still like these places, you should bring a mosquito repellent or you can bring an essential oil lamp to turn on in the room every night.
Hostels in Co To
The most popular on Co To Island are lodges, which basically will provide you with a full range of minimum services, private rooms, bathrooms, and self-contained toilets. Room rates are usually slightly lower than hotels.
Homestays in Co To
Along with the development of the number of tourists to Co To Island, the homestay services here are also more and more interested by the locals because of low investment costs and easily attracting the groups of young people because it is affordable. If you follow the large groups, you can choose this form to save costs, and especially can stay in the same place together.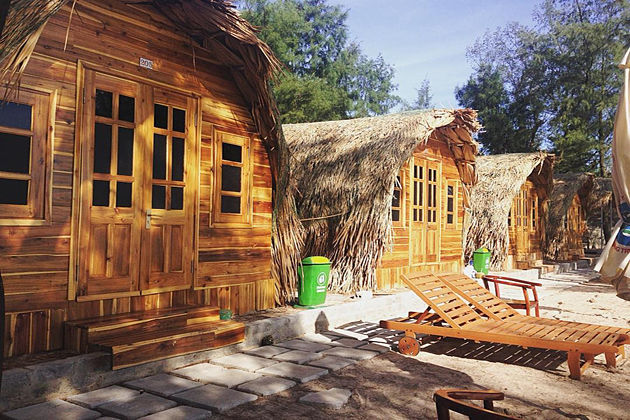 Co To Island Travel Tips for Foreigners
Do Foreigners Need Permission to Visit Co To Island?
According to Official Letter No. 1436 of Quang Ninh Police (July 15, 2016), Co To Island has been recognized as a local tourist area in Quang Ninh Province so foreigners who are in Vietnam only need a passport to go to Co To Island without permission.
Take Note of the Weather when Traveling to Co To Island
Co To is an island located quite far from the mainland so when the weather is complicated, the sea will be impossible to ship. You need to take note to see the weather forecast for the day of departure and the return date. In fact, every year, there are thousands of tourists trapped on Co To Island a few days to a week.
Cai Rong port phone number: 0203. 3874603
Raise Awareness of Seasickness
Those who have a history of motion sickness should eat light and use measures to prevent drunkenness such as taking medicine. It is best if you to find a safe place to sleep on the boat.
The Necessary Phone Numbers When Traveling to Co To Island
People's Committee of Co To District: +84 203 3889416
Management of travel services: +84 203 3889314 – +84 163 8107888 – +84 165 3337590
Police of Co To District: +84 203 3889226 – +84 203 3500017
The "Golden Triangle" Quan Lan Island – Nam Du Island – Co To Island should be included as an indispensable part in your Halong Bay trip.