Excerpt
Scholar: Dang Tran Con (1710-1745)
Woman Poet:  Doan Thi Diem (1705-1748)
Lament Of A Wife Whose Husband Has Gone To War (Excerpt)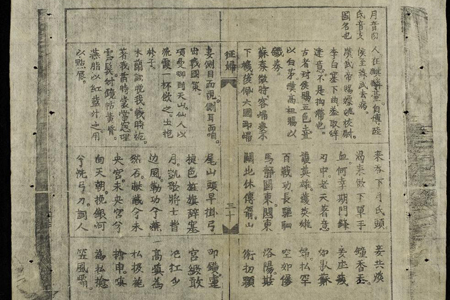 Below the bridge runs the current pure and clear
And there the grass grows soft, by the bridge
It was here he left me, my heart broken,
Why am I not a horse to bear him company,
To carry him over the water why am I not a boat?
The running water cannot bear away my sorrow,
Nor the sweetness of the grass charm away my pain.
Oh I said and said again the sweetest words
And my hand tried all ways to keep his hand, in vain.
Hardly were we sundered by one step
I stopped once more, once more again;
Wherever you may go my Lord
Like a ray of moonlight will my spirit follow.
But already is your spirit far from me
Looking to find glory and adventure over the mountains.