Keo pagoda festival is held in Duy Nhat, Vu Thu, Thai Binh province.
1. Spring Festival: takes place on the 4th day of Tet (the Lunar New Year). There is a contest of rice, sticky rice, and sugar bouillon cooking, and cake baking in which eight hamlets participate. Before the contest, competitors must run a race four times around the communal pond. Prizes are awarded to those who cook well and fast or arrange their dishes beautifully. There is also a firecracker contest: standing behind a fence, the participants throw small firecrackers on a tray containing larger firecrackers to detonate them. As a result, a small parachute flies in the air, bearing the words: "World peace", and "bumper rice crops…". Other people go duck hunting in a pond, where they must catch ducks by hand.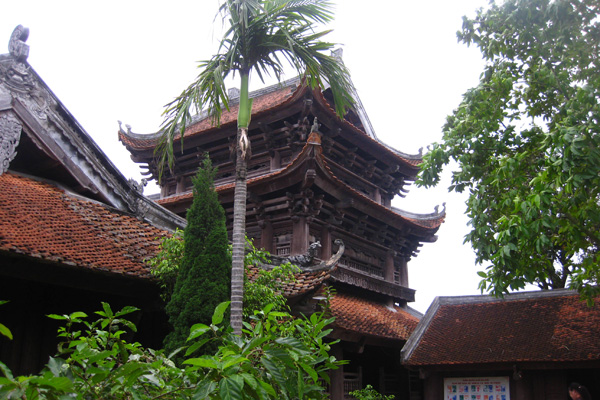 2. Autumn Festival
The festival takes place from the 13th to the 15th days of the 9th lunar month to mark the cult of the "One hundred days after the death (bach nhat) of Khong Lo, a deified monk. A procession of the sacred palanquin goes from the main sanctuary to the three-entrance gate of the temple. The palanquin is followed by holy boats and eight boys representing Khong Lo as a young fisherman, the twelve palanquin carriers perform the frog-catching dance. The dance of rowers takes place at night-time. Regattas are organized with the participation of eight hamlets. Each sampan in the race is rowed by 22-24 men wearing loin cloths and turbans, and each race consists of three return journeys.