It might be one common concern of travelers coming to Vietnam because of the Internet's importance for their personal or business purposes such as social media usage and emailing. Nowadays, Internet access in Vietnam – the wireless connection is provided throughout the country, in both public and private areas. Wifi access is currently available in almost all hotels, cafeterias, pizzerias, and even street food stores. However, the wifi network has not been expanded to some remote areas like rural villages.
Cost of Internet Access in Vietnam
There are several ways for visitors can be chosen to connect to the Internet within Vietnam tour packages. An extremely one is to find an Internet café which is now ubiquitous in Vietnam. One hour in an Internet café speed just costs you between 3000 VND and 8000 VND, but it is not a favorable choice as not every single Internet store has a comforting ambiance and updated equipment.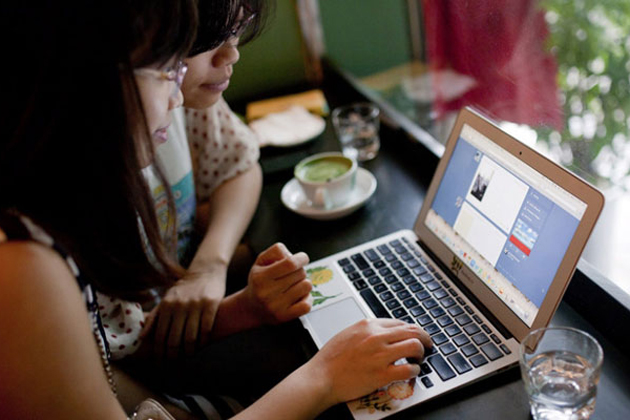 Another way is to use the cellular network by buying a phone SIM card and a package of 3G or 4G connection (it's around VND 150,000 in total), you can have 500-600MB of high-speed connection. These services and a wide range of other packages are offered by most of the carriers in Vietnam. Also, the cellular network is likely to have the fastest and less interrupted speed.
Nevertheless, people prefer wifi access to which both computers, ipads, and cell phones can connect rather than the two ways mentioned above. Moreover, free wifi access is available across the country so you can easily connect to the Internet without any charge. Map of free wifi hotspot in Vietnam is also found by web search engines and specifically instructed on many websites.
Internet Connection Speed in Vietnam
Internet status ranges widely throughout the country. In several areas, Internet access is really limited or above-average while other parts are provided with the Internet connection in better condition. Despite the extensive wifi network in restaurant chains, hotels, entertainment areas, and university campuses are built up, the speed depends on how much such properties invest in it. Normally, 4-5 star hoteliers and cafeterias can guarantee high-speed Internet access. As reported, Vietnam, ranked 58th in the world, had an average internet speed of 9.5 Mbps which replaced the sluggish speed in the previous period.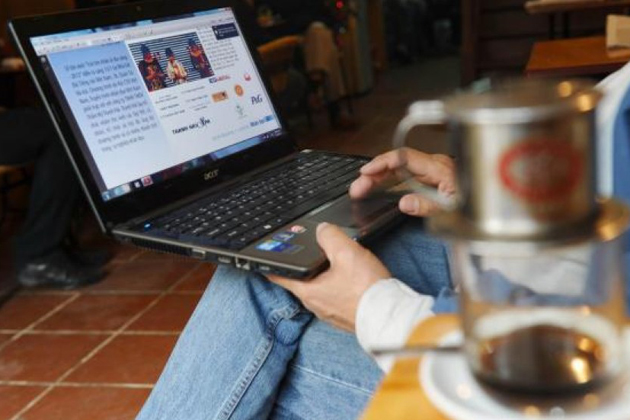 In such big centers as Hanoi, Da Nang, and Ho Chi Minh City, Internet access is provided with high speed. You might have a few problems accessing wifi or to find a cyber café since they are really available in these cities.
Internet Service Providers in Vietnam
Internet Connection
Basically, 4 types of connection are established
ADSL, Asymmetric connection (Good download speed with a max of 20M but lower upload speed with a max of 1M)
Fiber (Usually FTTH – Fiber To The Home) can reach very fast speed.
Cable. Some providers even offer up to 160M.
Mobile network, the 4G has been recently commercialized in Vietnam (by some ISP) and is available in few districts of few cities.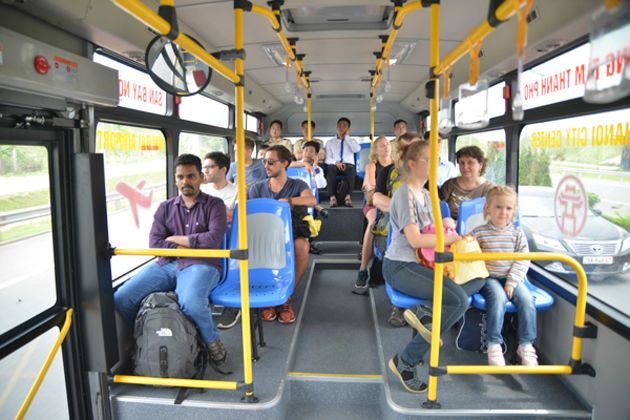 Internet Service Providers
For ADSL and Fibber, the 3 most popular/ bigger on the market are
VNPT (FiberVNN), from the Vietnam Post & Telecommunication.
Viettel, military-owned, with a large non-commercial infrastructure.
FPT, a large private corporation, specializes in IT applications (Internet, distribution, consulting, etc…).
For cables, the 2 most popular are: