Thanks to the short distance between the two countries, Vietnam becomes an ideal destination for Singaporeans to spend their vacation. Historical sites, pristine spectacles, world heritages and romantic beaches are always expected by tourists. Read on some guides and tips about transporting by plane to enjoy the wonderful moments on your Vietnam vacation.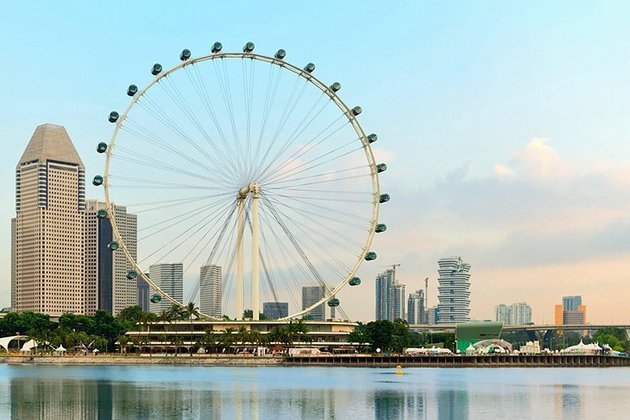 Flight Information from Singapore to Vietnam
It has never been so easy to book a direct flight from Singapore to Vietnam. From Changi Airport in Singapore, there are a lot of non-stop flights to Noi Bai Airport in Hanoi, Tan Son Nhat Airport in Ho Chi Minh City, and Danang Airport in Danang. Besides, connecting flights are opened to Nha Trang and Phu Quoc to give a range of selection for the customers.
Fly from Singapore to Ho Chi Minh City
Tan Son Nhat Airport is the arrival of your flight after around 2 hours on the plane. The price for a round—trip single ticket differs from SGD $200 to $1000. Vietnam Airlines, Singapore Airlines, Jetstar Asia Airways, Vietjet Air, and Scoot provide 15 direct flights each day from Monday to Sunday.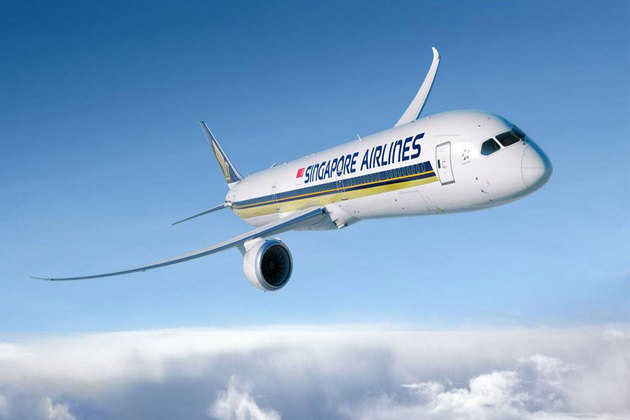 Fly From Singapore to Hanoi
It takes around 3 hours and a half to fly from Changi Airport to Noi Bai Airport. The cost of a round-trip single ticket is varied from SGD $350 to SGD $1400. Vietnam Airlines and Singapore Airlines, Vietjet Air, and SilkAir offer 5 non-stop flights per day from Monday to Sunday.
Fly from Singapore to Danang
Danang is the city of tourism with well-known annual international firework competition. SilkAir and Jetstar Asia Airways open 9 direct flights to this destination per week with the price for a round-trip single ticket ranges from SGD $430 to SGD $2200.
Check out these websites for details:
Vietnam Airlines: www.vietnamairlines.com
Singapore Airlines: www.singaporeair.com
Jetstar Asia Airways: www.jetstar.com
Scoot: www.flyscoot.com
Vietjet Air: www.vietjets.com.vn
SilkAir: www.silkair.com
Visa to Vietnam for Singaporean
According to the Vietnamese law, exemption of visa is granted to ordinary passports, with a stay of no more than 30 days, provided that the passport is valid for at least 6 months and has a round-trip or other international travel tickets. The financial ability in the temporary time and the required one to go to another country, including visa, are vital. Visa exemption is not applicable in the case of entry to work for income.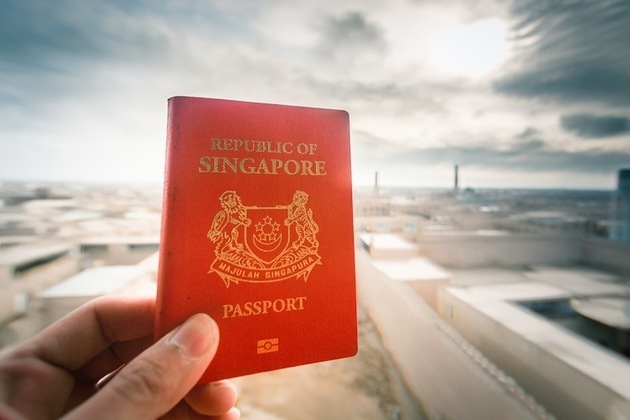 For further information, please contact Vietnam Embassy in Singapore.
Address: 10 Leedon Park St., SINGAPORE 267887
Tel: (65) 64625994
Fax: (65) 6462 5936
Email: [email protected]
Currency in Vietnam
Vietnam Dong (VND) is the official currency unit in Vietnam but at some places like hotels, restaurants, souvenir stores, international currency units such as US Dollar or EURO are accepted. But VND is recommended in your pocket for easy and convenient purchases.
According to Vietcombank, the exchange rate as of October 2018 is:
SGD $1 = 16,951.74 VND
Exchange Tips
In the case of the unfavorable exchange rate in your country, you should do the trade in Vietnam. The exchange should be done in national banks in Vietnam such as Vietcombank or BIDV. Especially, you have to avoid unofficial stories of exchanging currency as you will waste your money on nothing.
Travel Tips & Guides in Vietnam
Accommodations in Vietnam
Luxury Accommodations
If your budget is enough for a luxurious travel, enjoy your time in one the best hotels if South East Asia in Vietnam. They provide the most convenient rooms, professional staff, delicious dishes, and interesting entertainment. Your travel to Vietnam will be surely the unforgettable memory in your life.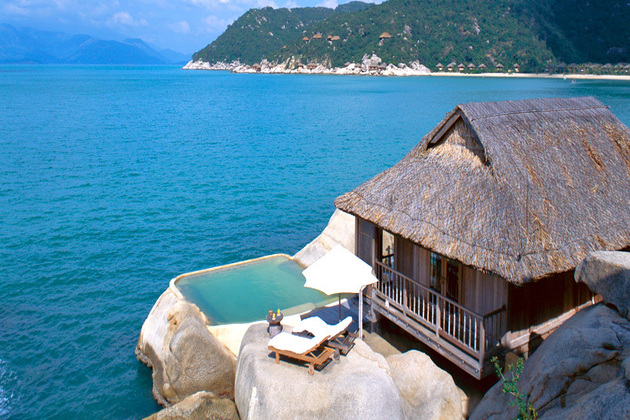 Names of recommendation are Six Sense Hideaways Hotel (Ninh Van Bay, Nha Trang) or Sofitel Metropole Hotel (Hanoi)
Cheapness 
Accommodations
If you prefer activities in your travel to accommodation, cheap hostels or homestays are your wise choice. The price of a single room differs from 100,000 VND to 1,000,000 VND per night. However, the rooms are well-equipped and basic services are fully supplied. Meals may not be served but you can go out to taste amazing street cuisine or attractive traditional dishes at stalls or restaurants.
Cheap hostels or homestays are available anywhere in big cities. Remember to check the price and the accommodation's quality care.
Transportation in Vietnam
If you want to travel by motorbike in Vietnam without knowing how to drive, you can book a Grab bike which is convenient and cheap. Do not hire a motor taxi on the streets, they often require a higher fee than usual.
Bargain
It is said that bargain is the indispensable part of shopping in Vietnam. Therefore, when you want to buy something, you should offer a lower price than the one vendors show you. If your discount is acceptable, they are willing to sell their product immediately.
Ask for Help
Vietnamese is extremely friendly and hospitable to everyone, especially foreign tourists. If your travel, unfortunately, happens problems, ask locals for help and they are willing to help you without any purposes.