The poetic and dreamy Thu Bon River is a landmark of Hoi An and it has become a place of interest alluring throngs of visitors coming to explore. Cruising down Thu Bon River is one of the most popular activities of Hoi An day trips.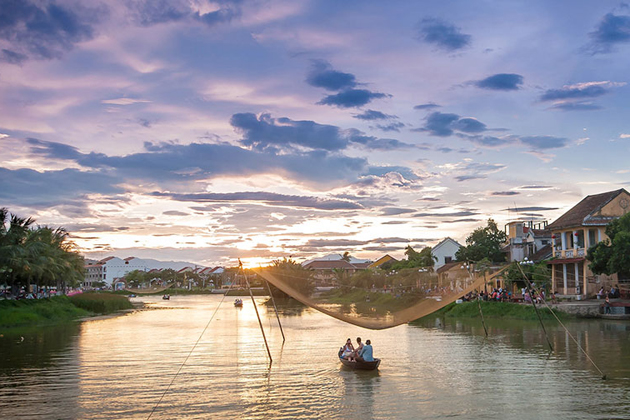 Attractions of Thu Bon River
As the embodiment of most striking features of Hoi An, a cruise on Thu Bon River help you indulge in the relaxing beautiful surrounding landscape and witness the rural life on the river. Thu Bon River is at its best where there exist human activities of everyday life, which creates a brilliant lively patchwork of poetic scenery and local people's fishing activity.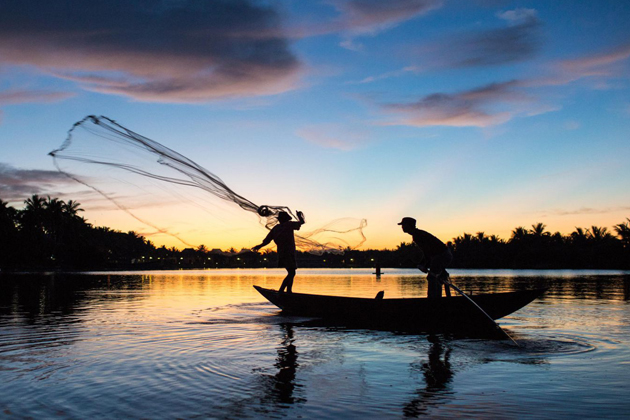 Highlights of Thu Bon River
It would do much fun to see local fisherman rowing a boat with a fishing net to catch fish. A boat trip on Thu Bon River also helps you approach Cua Dai for Hoi An fishing tour where local people live on the bank of the river with a rustic life with corn, peanut growing or duck raising. Along the way down the river, take time delving into the well-known Hoi An craft villages, especially Kim Bong village to catch a glimpse of skillful hand-crafted furniture produced by skillful artisans.