Stretching 1,650 km from North to South (7 degrees of latitude) and from sea level to mountain tops (the highest peak, Mount Fansipan, culminating at 3,143 m) on an east-west axis, Vietnam obviously has a wide range of climate zones. If you plan to enjoy a Vietnam vacation with only shorts and a swimsuit. Think again. Vietnam is not definitely a tropical area of heat and downpours. Every kind of climate can be found in Vietnam.
Sapa Climate Zone
This dreaming town has a climate like areas located in temperate zones. With the average height of about 1.500m, Sapa is the ideal place to escape from the heat of the summer and behold the magnificent scene of snow in the winter. Sapa can be visited all around the year despite the rainy season from June to September. Do not forget warm clothes when traveling Sapa.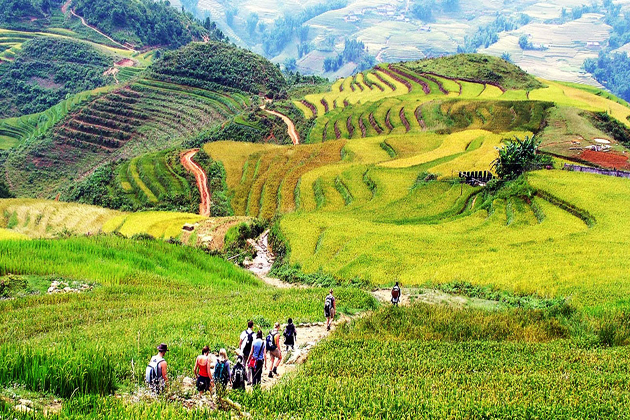 Hanoi Climate Zone
The capital has 4 distinct seasons with a hot and humid summer where temperatures can reach 40°C and a surprisingly cold and dry winter that can chill the bones of even snow-loving Northerners. Two seasons left are spring and autumn which are the medial period between summer and winter. Every season has its own beauty which makes Hanoi worth visiting all around the year. The warm spring is filled with colorful flowers and drizzles.  The summer of steaming weather, downpours, and thunderstorms attracts tourists with a cool night for hanging out. The romantic autumn brings yellow to leaves and the cool breezes creating small waves on Hoan Kiem Lake. The chill winter dyes the sky with the dark color. Warm up your body with hot street foods and drink.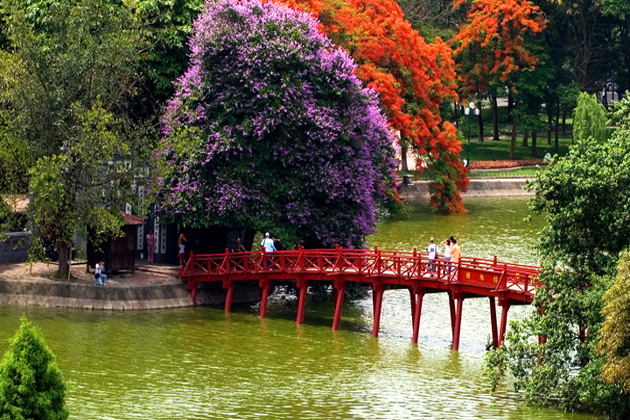 Halong Bay Climate Zone
No doubt you will want to go and discover this extraordinary UNESCO World Heritage site. The best times to visit the bay are spring and autumn. During the summer months, occasional devastating typhoons sweep across the northern coastline.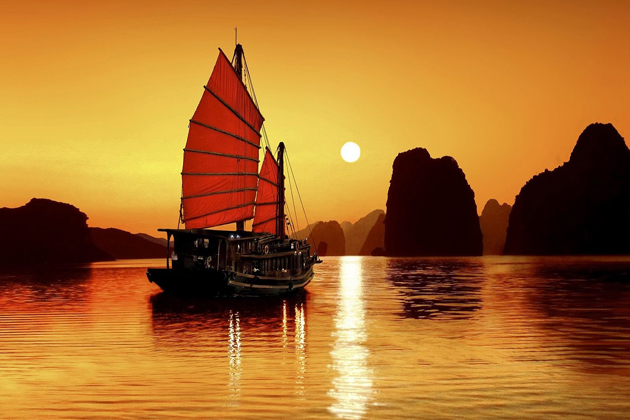 Vinh Climate Zone
Granted, this city is not a favorite of most travel guide writers, but weather-wise, it does have one important asset: its beaches boast the best wind conditions of the country. Who knows, in a few years it might become a windsurfer's and kite ­ surfer's paradise.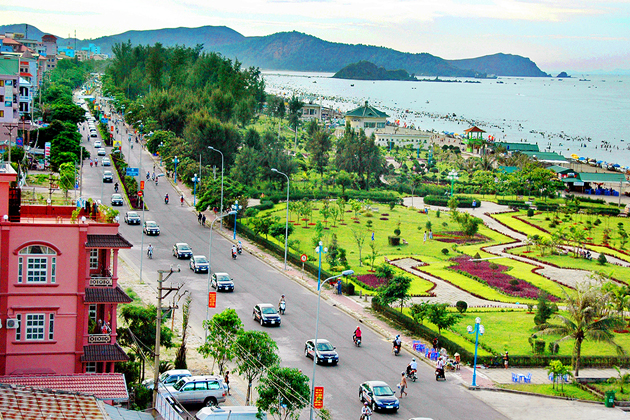 Hue Climate Zone
The city must have meant rain in some ancient dialect…your memories of the Imperial City will probably include a few heavy showers or never ­ ending drizzle. At the first signs of rainfall, an umbrella is probably a wise investment. DON'T wait for the rains to stop before you go out and explore the city's beauties unless you plan to settle there permanently. More scientifically, annual rainfall averages 2,890 mm, compared to about 2,000 mm for most of the country.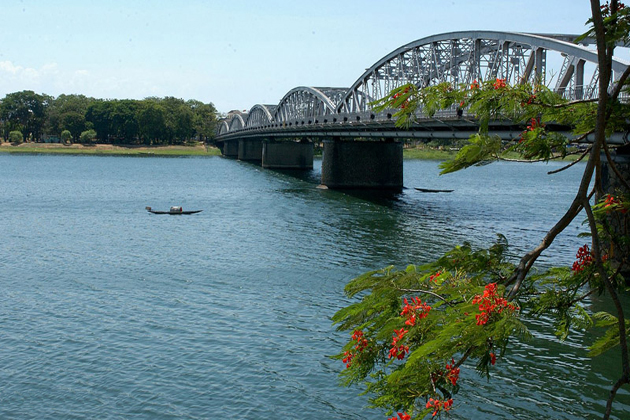 Danang Climate Zone
Even if only a short distance from Hue, Danang seems to be spared some of the heavy rainfall of its sister city. An umbrella is nevertheless a most useful article…for rain or sunshine.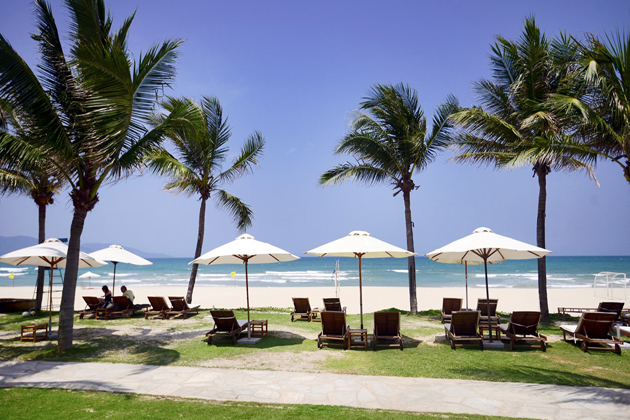 Dalat Climate Zone
Developed by the French as an escape from Ho Chi Minh City's heat, Dalat is always surprisingly and pleasantly cool in summer, especially after sunset. Temperatures never exceed 20°C, hence its other name: the city of eternal spring. Do not forget a sweater, even in summer. Nights can be quite cool, especially on a motorbike. As for winter, temperatures can drop to 100C.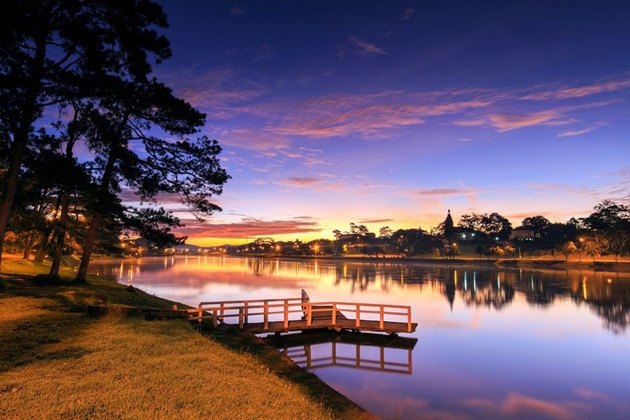 Nha Trang Climate Zone
This is a beach-bum country where parasols and deckchairs sprout from the white sand under feathery coconut trees nodding in a fresh ocean breeze. If you can't handle this weather, you're a member of a rare breed.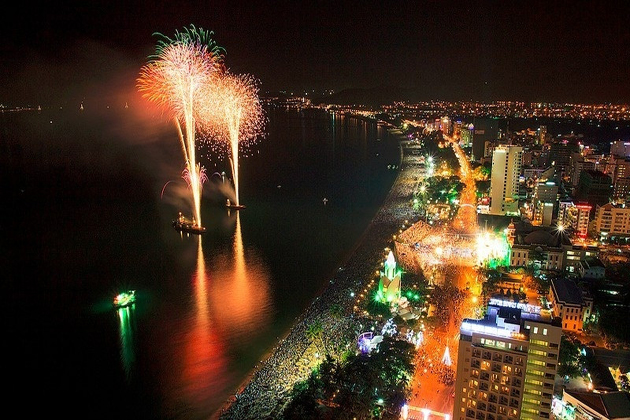 Ho Chi Minh City Climate Zone
The biggest city in Vietnam is under a typical dry/monsoon temperature regime, with a rainy season from May to November and a dry season from December to April. Temperatures barely fluctuate between an average of 32°C during summer and 28°C during the winter months. Do not be misled by the term dry season. The average humidity is 80 percent. As for the rainy season, it is characterized by daily short but heavy downpours. Monthly averages are above 300 mm of rain from June to September with January to March being the driest months with about 3 to 15 mm.
Can Tho Climate Zone
The sun shines all year round in the Mekong River Delta and there are no winters. However, the region is flood-prone, especially between August and October when the mighty Mekong bursts its banks to inundate the fertile delta.