Tour Route: Phu My Port – Vung Tau City Tour – Phu My Port Departure
Duration: 8 Hours
Tour Category: Tours from Phu My Port
Start/End: Phu My Port/ Phu My Port
Tour Customizable: Absolutely! (Tell us your specific requirements in the inquiry form)
Highlights of Vung Tau City Tour
Admire the panoramic view of the city from a height of 170 km above sea level
The impressive visit to the Jesus Statue and the ornate Nirvana Pagoda
Explore the White Palace adorned with antique arts and paintings.
Tasty seafood lunch
Vung Tau City Introduction
Located 125 kilometers southeast of Ho Chi Minh City, Vung Tau City is home to impressive statues, temples, gardens and bay vistas. Known as Cap Saint-Jacques under French colonization, the city was once a popular beach destination for servicemen of France and American. Famed with sandy beaches, clear blue water around the year, Vung Tau City an ideal place for people looking for an escaping trip from their hectic life.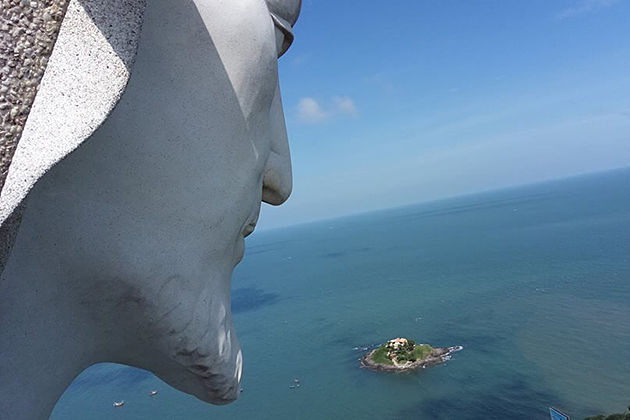 Vung Tau City Tour Itineraries
Vung Tau City Tour – Morning
Following the pick up at Phu My Port, we start our city tour to explore this small exciting sea-town. We will first visit the spectacular Jesus Statue for a morning panoramic view of the city and shoreline. Built in 1972, this statue is standing in Nui Nho (Nho Mount) with 32 meters high and 18.3 meters long arms. Climbing nearly 900 steps to the top; we will enjoy a breathtaking view of Vung Tau City.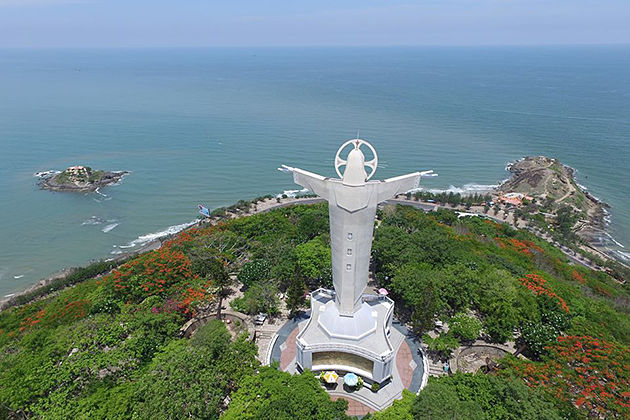 When you go down, get yourself relaxed by a cool drink offered by our tour guide before transferring to our next visit – Niet Ban Tinh Xa (Nirvana Pagoda). Nirvana Pagoda or Lying Buddha Pagoda (12m Buddha made of marble) was built in 1969 and is one of the biggest pagodas in the city. When you get here, you can try to drum the giant bronze bell in the upper level for fortune, good health, and success. The next place in our tour itinerary is the White Palace which was used as the summer palace of the last Emperor of Vietnam, Bao Dai.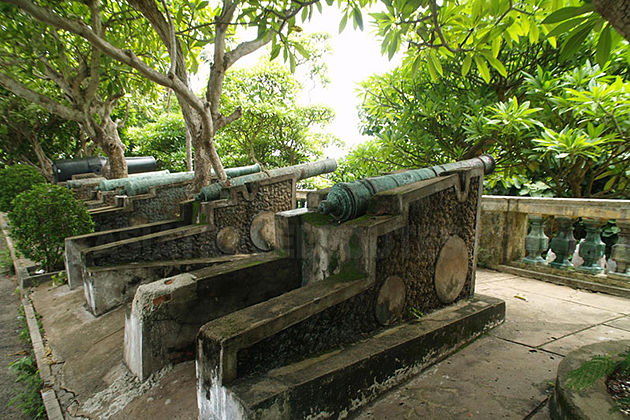 Vung Tau City Tour – Afternoon
After lunch in a local restaurant with seafood mainly, we will continue our city tour to Whale Temple, which worships to the remains of a whale washed up on the Vung Tau beach over 100 years ago.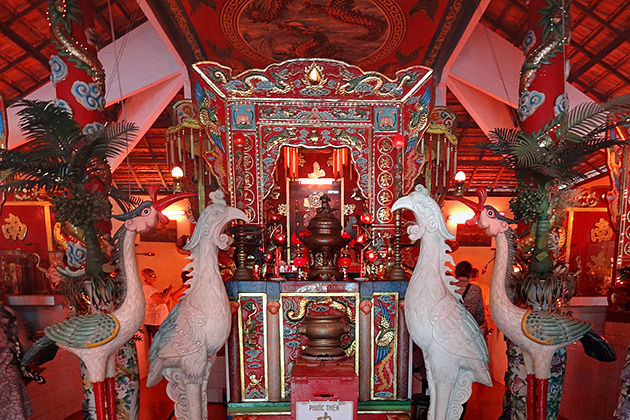 We will then visit the Lighthouse which offers a panoramic view of the whole city. The peak where the Lighthouse is located is around 170 meters above sea level and usually praised as the most interesting site in Vung Tau with shades of high trees on both sides. If you don't want to walk, our guide will arrange a motorbike and you can get to the top within 10 minutes. In the afternoon, we will be driven back to Vung Tau/Phu My Port in good time for your cruising. Our Vung Tau city tour ends.