Tour route: Hanoi – Tam Coc – Hoa Lu – Hanoi
Duration: 1 day
Date: Upon request
Start/ End: Hanoi/ Hanoi (Pickup & Drop off at the hotel)
Tour Customizable: This can be extending further to explore next beauty destinations
Active Level: Easy
Tour Category: Ninh Binh tours
Tour Highlights
Enjoy a relaxing trip away from the hustle and bustle of the Capital
Visit the venerable temples of an ancient citadel and get a glimpse of Vietnamese history
Discover the worship and belief of Vietnamese
Be immersed in the scenic natural landscape of Halong Bay on Land
Embark on a sampan ride to Boi River
Experience your Vacation with
Guides: Hand-pick from our best guides, mature, acknowledgeable, all are licensed, great senses of humor
Drivers: friendly, responsible, reliable with many years of driving experience, door-to-door services
Vehicles: comfortable, spacious, air-conditioned, big window
Viet Vision Travel Office: 24/7 customer service, accommodate all your needs
We leave Hanoi at 08.00 and head south for the two-hour drive along Highway One. We spend one hour visiting the Dinh and Le sanctuaries. These are the two remaining temples of the ancient citadel of Hoa Lu. The first is dedicated to Dinh Tien Hoang (also known as Dinh Bo Linh), an Emperor of the Dinh Dynasty.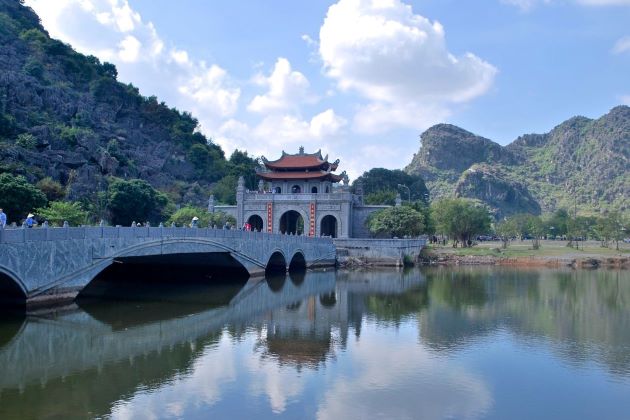 The second commemorates the rulers of the Le Dynasty. Dinh Bo Linh successfully conquered Vietnam's first independent rulers, the Ngo Dynasty. On his death in 980, General Le Hoan wisely married Dinh's widow and established the Le Dynasty and enlarged the citadel.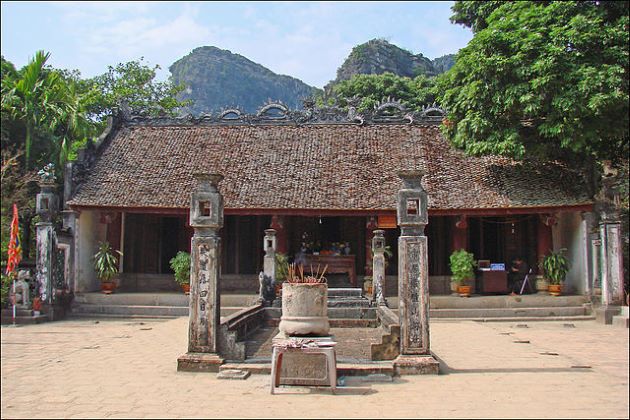 We then move on to Tam Coc for a two hours boat trip along the Boi River. This area is rightly often referred to as the Ha Long Bay on land due to the similar topography. We return back to Hanoi at about 6 pm.