One day explore Angkor Temples takes us back to the ancient capital of the Khmer period with all the highlights such as Angkor Thom, Angkor Wat, Ta Prohm…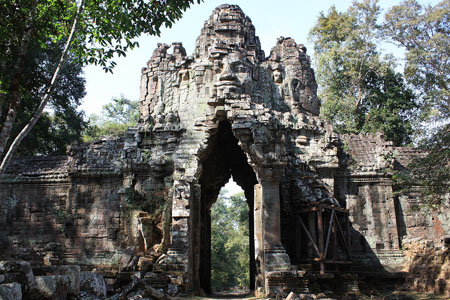 We meet tour guide at 8 o'clock in the morning then transferring to Angkor Thom, visit the South Gate, Bayon Temple, the Royal Enclosure, Phimeanakas, the Elephant Terrace and the Terrace of Leper King. Before relaxing for lunch a local restaurant, we visit Ta Prohm temple which is unique in that is has been left largely as it was found (overgrown by jungle trees and vines, with many parts of the temple crumbling to the ground). This makes the 'Tomb Raider Temple' one of the most picturesque and memorable of the Angkor temples.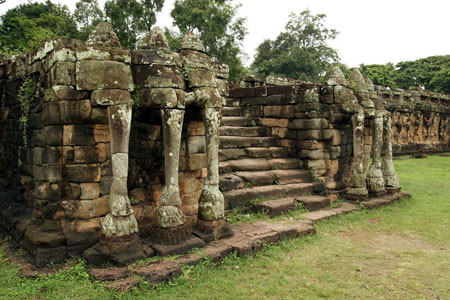 Later today, we will explore the main Angkor Wat Temple itself. Angkor Wat is constructed following the model of the temple mountain symbolizing Mount Meru, the home of the gods. Inside the temple, the walls are covered with stone carvings and bas-reliefs depicting Hindu mythology and the wars Suryavarman II fought during his reign. Angkor Wat is well known for the more than 2,000 Apsara dancers decorating the temple. Construction is thought to have taken around thirty years of intensive labor. Today, Angkor Wat is figured on Cambodia's national flag as the temple symbolizes the soul of the Khmer people. gkor Wat, an architectural and artistic masterpiece of the mighty Khmer Empire. Sunset at Phnom Bakheng or Pre Rup paints the temple in an orange hue. Trip ends at hotel.