After decades of being isolated from the world, Burma has become more integrated when opening the door to welcome the international tourists, with untouched beaches, ancient temples and an identical culture. Here are 10 things you absolutely should not miss when making Myanmar Tours.
Find The Peaceful Temples Of Bagan
The ancient Buddhist temples of Bagan – thousands of them, spread all over the plains. Hot-air ballooning promises to bring to you unexpected experience to watch the temples, which were built between the 11th and 13th centuries from above. You can spend time on discovering the beautiful and largely deserted cluster of temples around Kyaukgu Umin or the east of the market town of Nyaung U. Hiring a bike hop into a horse and cart for a slow-paced tour are suggested to try.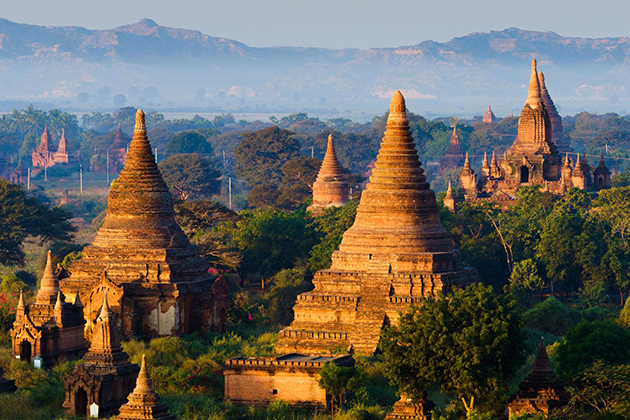 Explore A Local Winery
It sounds a little strange for some people who go on Myanmar vacation for the first time that it had its own vineyards? And surprisingly good wine, too, if you visit the German-run Aythaya winery which was found in 1999 near Inle Lake. Standing in the top of the hillside vineyard, you can see a tiny boutique hotel, Monte DiVino Lodge, where bedrooms equipped balconies with views over the estate as well as provide a good place to enjoy a glass of the local rosé to hand.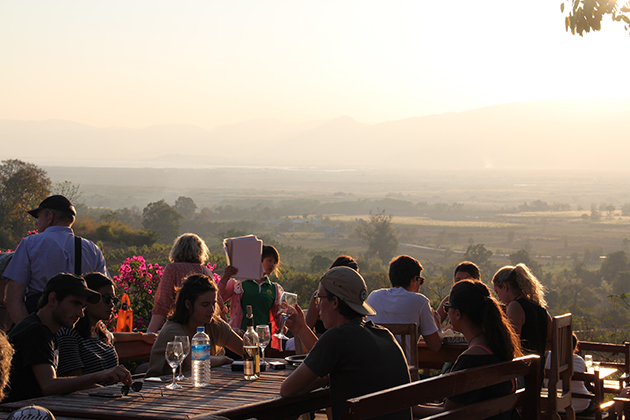 Ride Motorbike On The Road From Mandalay
Zach Benoy is an American adventurer who moved to Myanmar 10 years ago and well known for his chicken farm in Pyin Oo Lwin. On the other side, he's also a big motor-cyclist and offers interesting rents motorbikes as well as organized dedicated tours out of Mandalay. You can take a self-guided route, or discover the whole country led by Zach or one of his local guides.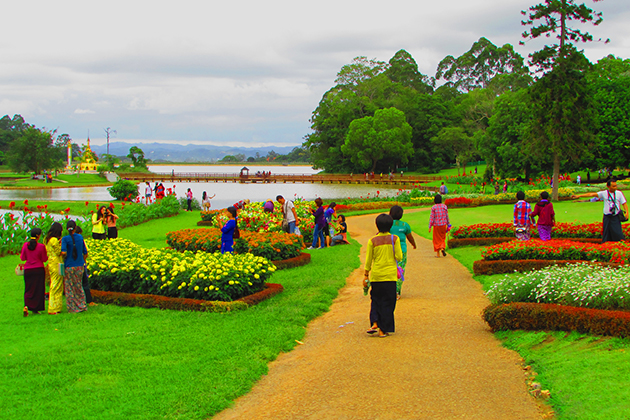 Swim In Indiana Jones-Style Waterfalls
One of the historic towns of Pyin Oo Lwin is located in the East of Mandalay and also was a summer getaway for British colonial types. It's still a comfortable place to relax and escape to and has a bunch of dramatic waterfalls nearby. The highlight is the towering Dat Taw Gyaint fall, which has pure waters to swim, set by an unusual earthen pagoda and a crumbling, abandoned bridge, seemingly straight out of an Indiana Jones film.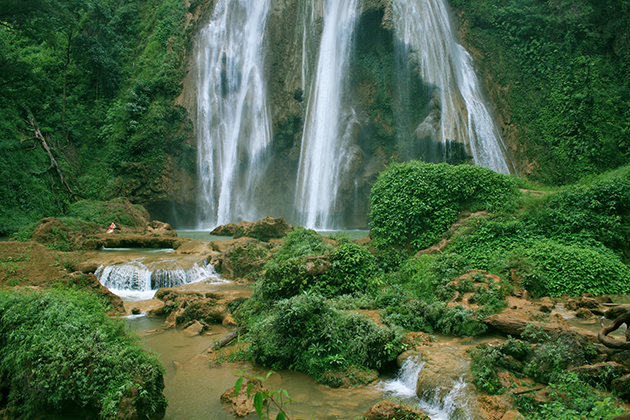 Sail Away To Myanmar's Best Beaches
After a long time being isolated to the outside world, the Myeik Archipelago's accessibility now is unrestricted and more open for tourism. It located in the Andaman Sea off the coast of southern Myanmar. The Myeik Archipelago (or Mergui) is considered as one of the planet's most unspoiled destinations. It is home to more than 800 beautiful islands which are created in different kinds of shape.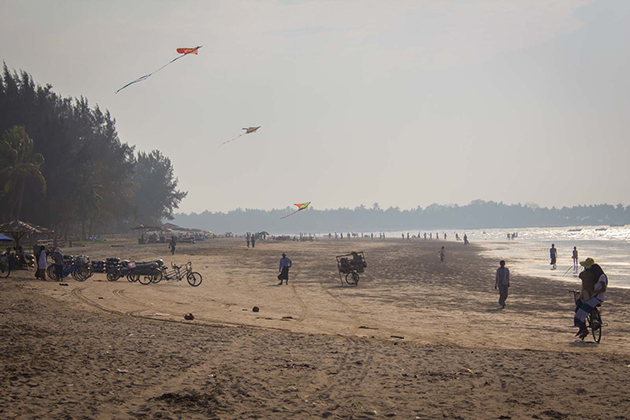 As you cruise around during the Myeik trip, you will have a chance to interact with some of the local people, the Moken (also known as sea gypsies). The Moken has made the sea as their home and becomes one of the most attractive ethnic groups of Myanmar.
Walk Under A Mountain To Buddhist Caves
Laid-back Hpa An, close to the Thai border, where you can admire impressive karst mountains which are similar to the structure of Halong Bay – one of the new 7 wonders of the world in Vietnam. The highlight is Sadan Cave, which opens into a gigantic cavern filled with Buddhas and pagodas and can be walked all the way through to the other side, under the mountain. The nearby attraction you can also visit is Hpa-An Lodge, where you can get a chance to book one of the 18 stylish teak cottages.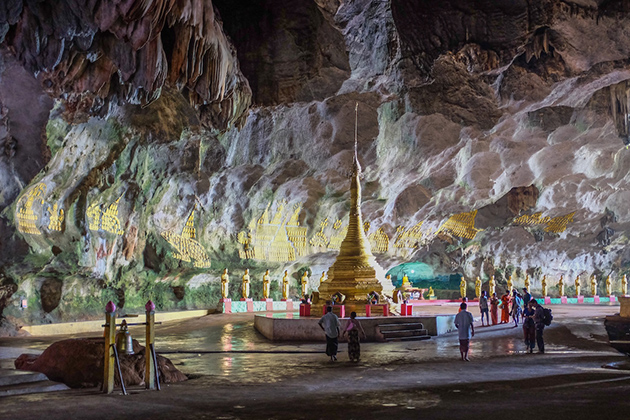 Take A Wonderful Trip To A Bizarre Drugs Museum In Yangon
The Yangon Drug Elimination Museum is well worth visiting for its bizarre factor. The huge three-story building covers all facets of Myanmar's own war on drugs, including the history of opium cultivation in Myanmar, operations launched against drug production, crop-replacement and economic development strategies in opium production regions, and education campaigns about the dangers of drugs.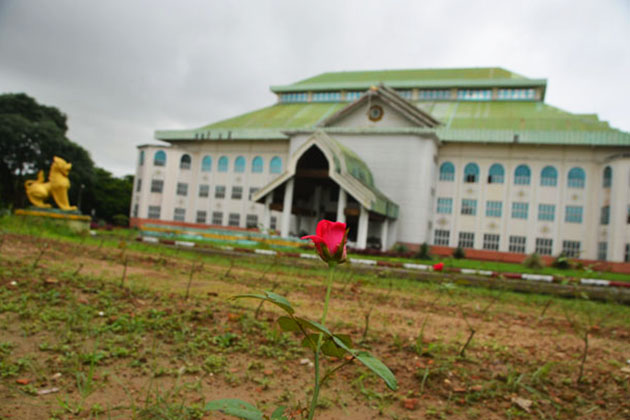 Enjoy Food In A Desert-Island Restaurant
Burmese seafood is the thing that you should try when visiting this country. One of the best places to sample them is in Ngapali. Tailor your way to the Pleasant View Islet Restaurant for stunning views of the beach and bay. As it's on an islet, you can wade to the restaurant at low tide and take a rope-propelled boat back at high tide.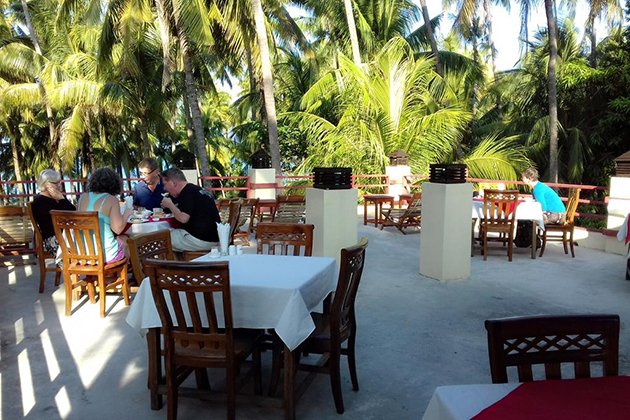 Hang Out With A Bang At The Taunggyi Fire Balloon Festival
Myanmar is considered as the land of a thousand festivals, and this one is the most explosively colorful. Once a year in early November, a field outside the Shan capital of Taunggyi becomes the venue for a spectacular hot-air balloon competition. The event becomes more dynamic at night, with drinking, dancing and gigantic balloons laden with thousands of fireworks that sometimes blow up in unplanned ways. So be warned.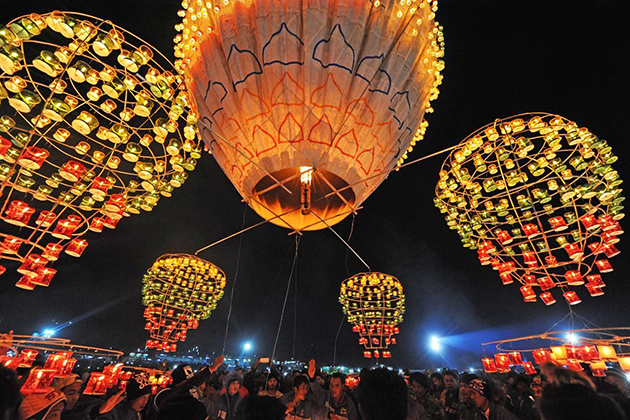 Compare Tattoos With Hill Tribes
The tattooing took over a day to finish and was absolutely painful, especially the tender eyelid area. Each area of Chin state has its own distinct tattoo pattern, so it is actually possible to distinguish where a woman comes from due to the pattern on her face. Mount Victoria (Nat Ma Taung in Burmese, or Khonuamthung in the local Chin language) is set in the stunning and little-visited Nat Ma Taung National Park, home to a variety of rare and beautiful flora and fauna. A tailor-made tour with GoMyanmarTours.com will help the tourists gain valuable experience and unforgettable memories.