It is estimated that about 400-500 hotel rooms in Phong Nha (Quang Binh) have been booked to serve King Kong crew.
On 21st February morning, hundreds of people and massive equipment of the crew of the Kong: Skull Island arrived in the area, preparing to start shooting the film in the next few days.
A survey conducted in the area of ​​Phong Nha – Ke Bang releases that all the rooms were booked in advance by the crew. All of hotels, guest houses, home-stays are used for the crew.
A receptionist at Phong Nha hotel said that the crew contacted the hotel a very long time ago. "A division arrival, outpost since early morning," said the employee.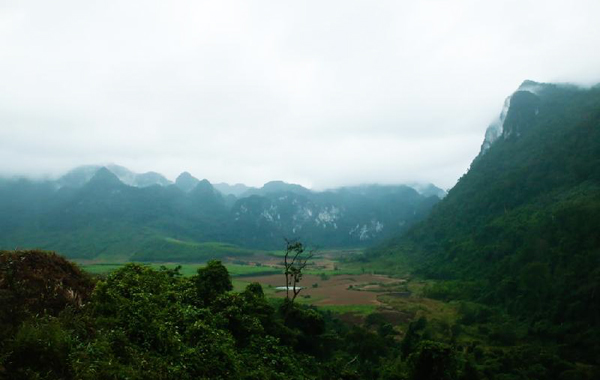 Mr Ngoc, a hotel manager at Phong Nha hotel estimated that 500 rooms were reserved to serve the crew.
On the same day, dozens of trucks carrying tons of equipment arrived in Phong Nha.
Local authorities mobilized more personnel to ensure security and order at the venue of the filmed scenes.
The Kong: Skull Island is expected to film in two areas of Cha Noi valley (Trung Hoa commune) and Tan Hoa valley (Minh Hoa district) from 22 to 27 February.