Tay Phuong Pagoda (Chua Tay Phuong – Tay Phuong: West land of perfect Bliss of Buddha). Official name: Sung Phuc Tu (Pagoda of the cult of Buddhist benediction). In day trips from Hanoi , one should follow Road No.l to Northwest, at km 34, one should make another 3km of inter-district road to arrive at Yen hamlet, Thach Xa village, Thach That district, Ha Noi) – 239 steps made of laterite (da ong) will lead to the pagoda sitting on a hill of 50 m height. Composition: compartment for rituals and ceremonies (bai duong), main altar (chinh dien) back sanctuary (hau cung). Walls made of Bat Trang bricks.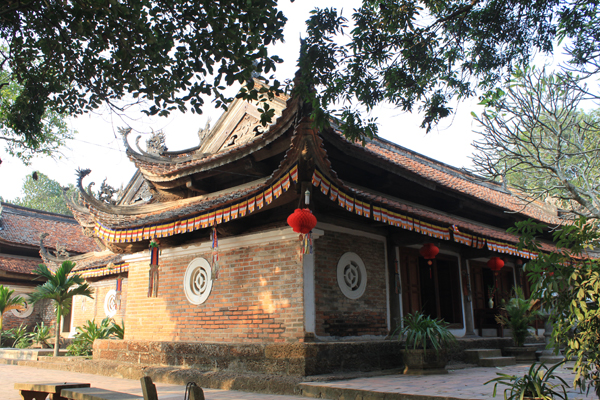 Pillars set on stone bases carrying sculptures of lotus petals. The roof is covered with two layers of tiles: upper layer made of tiles (dau mui) with relief of leaves of pagoda ficus, lower layer formed by square and multicolored supporting tiles. The edges of the roof are finely chiseled (leaves). The roof top is dominated by sculptures (animals) in terra cotta. The curved corners of the roof are also decorated with designs in terra cotta (flowers, dragons, phoenix).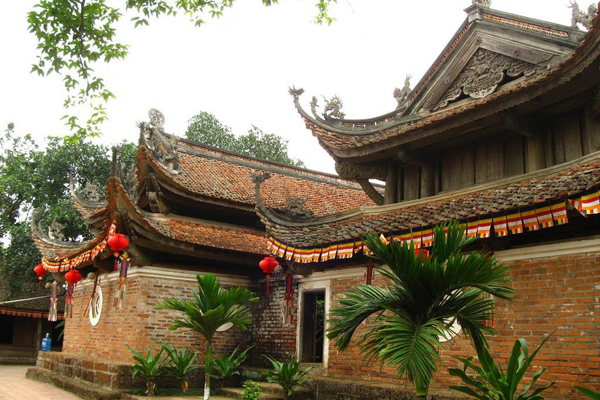 Tay Phuong pagoda is famous for its collection of invaluable sculptures, in particular 70 wooden statues lacquered red and gold: (Bat Bo Kim Cuong), Tuyet Son (Sakyamuni at the foot of Himalaya), the 18 Arhats or La Han, or rather 18 Thuong To Truyen Dang.