Princess Mai Am, another daughter of King Minh Mang, composed poems on the life of country peasants and harem women. But it is to the Funeral Oration of the Partisans of Can Giuoc that she dedicates her most soul- stirring poem.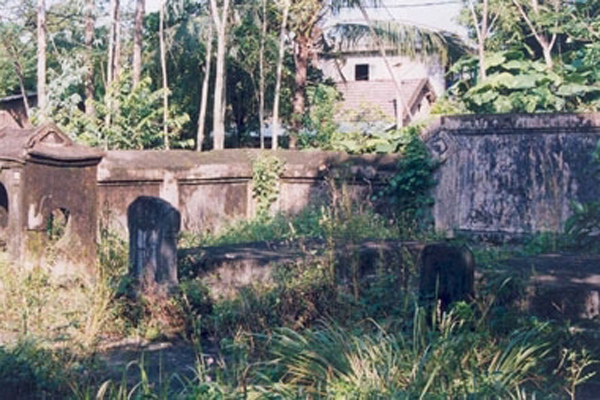 Three times I have read this funeral song.
Three times I have been deeply moved!
Words of so much heroic force and vigor
Have touched my heart!
The common man who serves his king
Knows better how to hate his enemy,
The scholar bitterly regrets
Not having known how to wield sword.
The mist covers the walls Invaded by the Western pirates.
The moon sheds its pale clarity
Over these battlefields Strewn with white bones,
This funeral oration, in the popular language,
Will never be forgotten,
As it grips our hearts A thousand times more
Than the worship given to the dead without sepulchers
Which alone dries the tears of these souls in pain.
This poem is far from having the force and the noble beauty of the oration of Nguyen Dinh Chieu, but it vibrates with real sensibility and emotion.
Who were Nguyen Dinh Chieu and the partisans of Can Giuoc?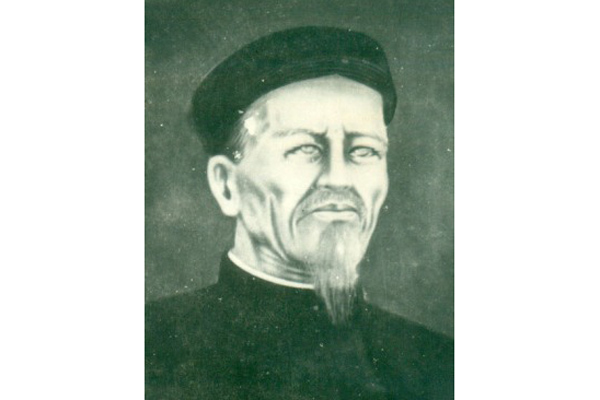 Nguyen Dinh Chieu (1822-1888), 'the blind poet of Nam Bo', — this Southern part of the country conquered by the French at the end of the 1850's —took an active part in the popular resistance against the colonial invasion, which exploded spontaneously in spite of the attitude of compromise and capitulation of the Court of Hue. In a famous funeral oration, in which the scholar's learned language blends with the sheer strength of the common parlance, the poem depicts how ordinary peasants, barefoot and ragged, armed with bamboo pikes, launched an attack against the colonial army at Can Giuoc.
Let us remember…
Your life of toils was hard and lonely:
Wretchedness, poverty, cares,
Strangers to the bow and to the horse,
Strangers to the discipline of soldiers,
… Rejecting further humiliation, choosing into stand firm,
You tried all within your power
To catch and kill the tiger,
… For uniform your old garments of coarse cloth,
You waited for neither belt nor scabbard,
Your hands held sharpened weapons of bamboo,
You asked for neither knife nor helmet.
A wisp of twisted straw
You needed nothing more to set fire to the traitor den!
No officers, no herald to sound the attack,
With the might of your advance you burst through their stockades,
No care or thought of danger to your lives.
Fearless of their fire-power, cannons and bullets,
You stormed the gates, surged in
Breaking their defenses,
You struck furiously left and right
Till the mercenaries broke ranks and scattered, crazed with fear.
Like mighty waves you advanced, shouting defiance.
Echoing the thunder from metal ships,
You had shared the hope that your righteous hearts
Might give long service to our just cause,
Never thinking of so soon to know mortality!
Oh! The grief of old mothers sitting, weeping for the young,
Late into the night trembles the lamp under the bamboo roof
Oh! death in the hearts of these fragile women
Searching everywhere for the bodies of their husbands
The shadows of night drooping over the village lanes
Tears shed for the heroes shall never be dried.
They loved their people
How sweet is the incense that burns for our fighters,
Devoted to their country, the land of their King,