Phat Tich Pagoda (Phat Tich – Vestige of Buddha). In Tien Du (ancient Bac Ninh). On the slope of Lan Kha hill (rusted hatchet), Northern bank of Song Duong. There are several legends on this subject: 1/ The scholar Tu Thuc met a fairy there; 2/ A woodcutter fascinated by a chess game between two immortals returned home late; when he came home at the foot of a hill, a hundred years had passed, no one recognized him and his hatchet had rusted. To reach the pagoda, one must climb three terraces (150cm x 60cm), each terrace is 5m high, made of large stones piled up. The pagoda was rebuilt in the XVIIIth century according to a style called "of 100 compartments" (tram gian).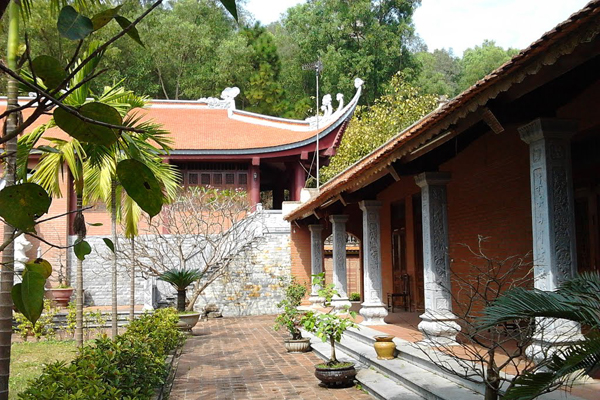 It was destroyed during the first Indochina War (1945 – 1954). People have been able to save hundreds of art works of great value dating back to the IXth century. The Buddha statue in stone, 3m high (including the pedestal), is a master work typical of Vietnamese statuary sculpture: serene face, large shoulders, belly reduced, hands are placed on crossed legs, the dress pleats in raised sculpture (Indian influence); the pedestal carries sculptures of dragons, flowers and waves.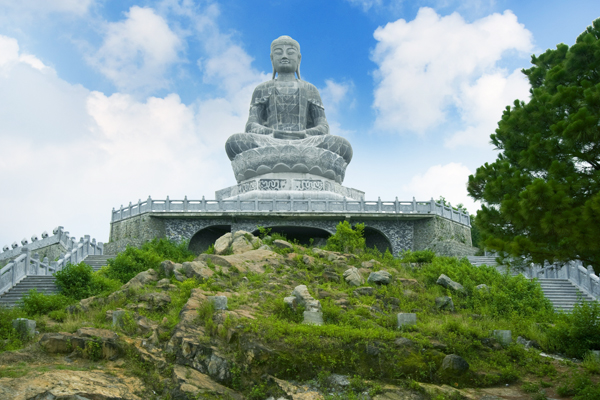 The Ho Phap statue (Genius guard of Buddhist doctrine) is almost of human size. One should mention the Kinnaris, human beings with bird's body and ten hieratic animals linked to the life of Buddha (lion, elephant, horse, buffalo, rhinoceros..) lying on the lotus. People have been able to unearth from the Dragon's well (Long Tinh) a group of stone dragons (more than 5m wide, the dragon's body diameter reaches 25cm at some point, (stone) pillar bases with their border sculpted with celestial musicians.