Hanoi officially enters the summer days from around May and lasts until around the end of August. If you want to experience the distinctive beauty and emotions through all four seasons: Spring, Summer, Fall, Winter in Vietnam, let's explore and feel with Hanoi. Hanoi – the convergence of the thoughtful, quaint but not less modern, vibrant brings its own characteristics, the flowers, the food that only finds in each season. But in the summer, Hanoi carries a unique beauty that can not mix with anywhere. For anyone who has ever step on land here in this season, probably for their whole life, they will not forget an ancient, but modern Hanoi in summer holding the soul of people passing by.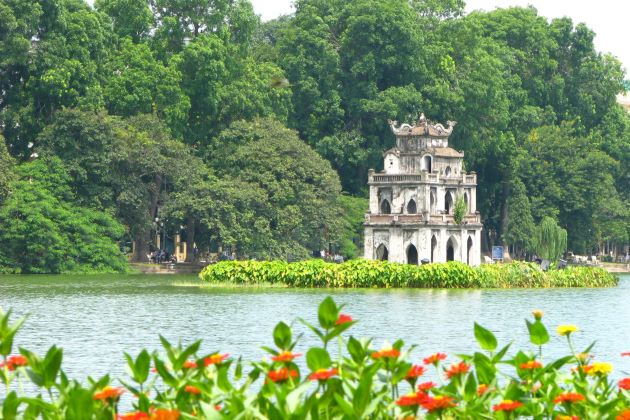 Hanoi in Summer Has a Brilliant in Colors of Flowers
The temperature rises gradually in the days of June and July is the hottest month of the year in Hanoi. Sometimes the outdoor temperature can rise to 40 degrees. Moreover, the rainfall is characteristic of summer here bringing high humidity. For many visitors, this is the most difficult period of time to explore Hanoi under the sweltering weather. However, summer in Hanoi is filled with numerous colors of many different flowers. The baskets of lilies in April, the red flamboyant flowers, and purple Giant Crape-myrtle flowers in May and West Lake lotus blooming in days of June are an inspiration for a lot of photography enthusiasts. Hanoi summer has the sunshine, sun rays reflecting ripples lakeside like silver inlaid to create a shimmering but unapproachable glamor.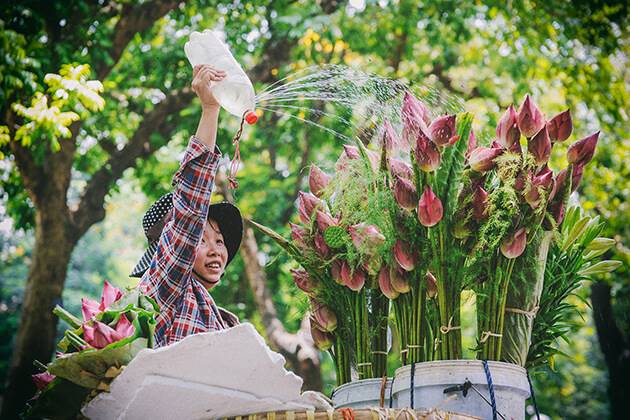 Hanoi in Summer Owns Peaceful Moments
Walking under the sun in the afternoon of May, listening to the sound of cicadas, and silently seeing the lovely red color of flamboyant as well as the kites in the sky will be a meaningful experience to let your mind rest. Hanoi day trips in the summer just as such is enough to ease for sensitive souls. Summer is not the most beautiful season of the year, however, summer has its own distinctions that other season cannot have. Summer is the season of various kinds of flowers with charming beauty that makes people want to get up early to go down on the road, enjoy the fresh air of the morning and find some angle to save yourself many moments in the morning.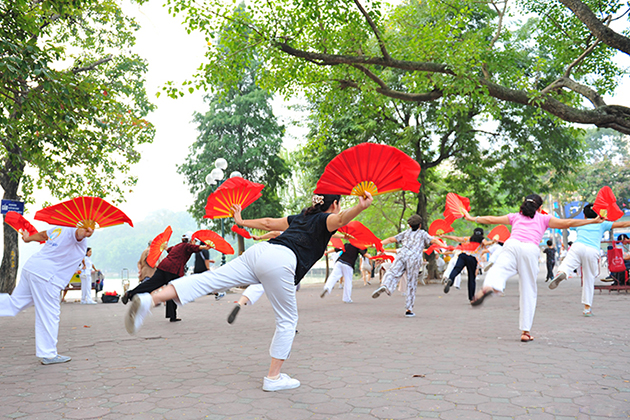 Sleepless Hanoi in Summer Days
Hanoi summer night is not less noisy than the day. The heat makes people sleep late and rush to town to find a cooler place. Near midnight, a sleepy little space covers Hanoi's alleys and is rapidly melted by the noise of the street vendors. Although the heat of summer makes visitors sweat or feel uneasy the feeling of strolling on the windy streets and seeing sleepless Hanoi will be an extremely interesting experience for visitors on Vietnam vacation packages.