Grab in Vietnam, or the solution to anyone who is afraid of driving or do not want to be ripped off during Vietnam vacation. Once in Vietnam, most foreigners were quickly confused by the monstrously dense traffic of this country. Visitors' dullness will take over, and your first thought surely is "I will never drive here! ". However, constantly traveling by taxi and having to negotiate each time, debate, in order to agree to the right price, becomes tiresome. Especially that one time out of two you get the different price from that paid by Vietnamese. And we are all fed up! Here is the solution to all your problems for your better trips… Grab!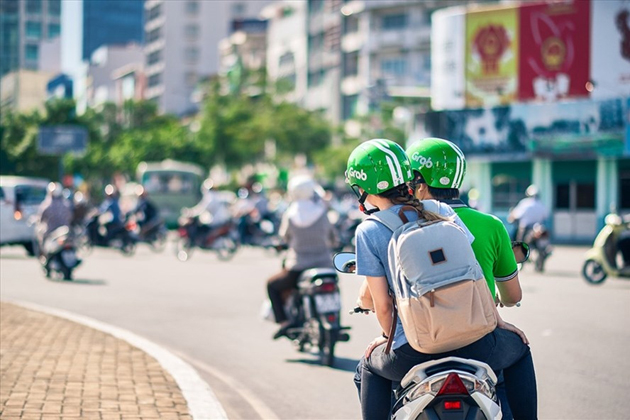 What is Grab?
It is a mobile application which is very easy to use and extremely convenient to travel through Vietnam at a low cost. Just download the application on your mobile phone and there you go. In addition, the application is in English so more easily understandable and especially no longer need to use an English-Vietnamese dictionary to try desperately to negotiate or indicate your course. Another great advantage of this service: the price is indicated to you when you order your trip! Thus, no scam like "tourist price" and no bad surprise.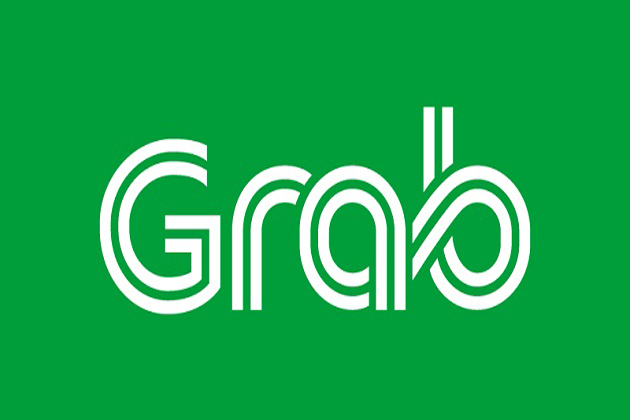 Where is Grab from?
GrabTaxi Holdings Pte. Ltd. (Grab) is a Singapore-based technology company that offers the main ride-hailing, ride sharing, and logistics services through its application in Singapore and neighboring Southeast Asian countries: Malaysia, Indonesia, Philippines, Vietnam, Thailand, Myanmar, and Cambodia.
How to Use Grab in Vietnam?
The Grab application is very easy to find in your Google store on Android or in your App store on iPhone, just type the name and it appears in the first proposals. Once downloaded, you are asked to register (via Facebook or via Google). Be sure to check that your phone number on Facebook is the one you use during your stay. For this, do not worry, when you register on the application you are asked directly.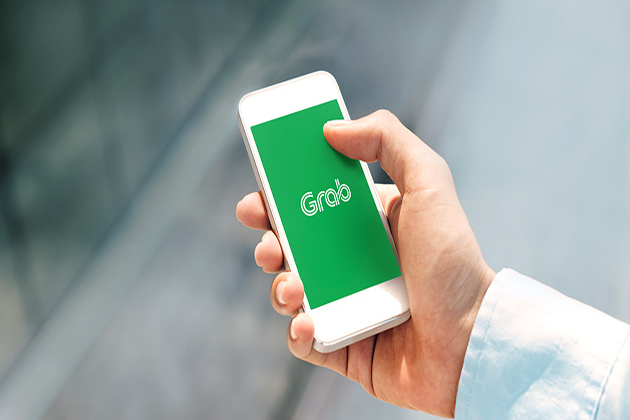 Following your registration, a map of the city with your location is then shown to you. You can already see the different vehicles or motorbikes around.
At the bottom of your screen, the types of transports you can choose are represented. You have several choices: GrabCar, JustGrab, or GrabBike,… This one can be chosen before or after having determined your course, according to the desire of the moment. Grabcar is already inexpensive and very practical (about VND 35,000 for 2km, or USD 1.50). You also can choose the motorcycle GrabBike which is the faster option to arrive at the meeting point, and is twice as cheap as cars and makes it easier to avoid traffic jams in Vietnam. Nevertheless, if you are not a solitary and you move in a group, it is better to prefer GrabCar or Justgrab, which will have a more suitable price for a group of people.
Then, the choice is yours: either you want to leave the place where you are and thanks to the magic of the technology, you are automatically located by your telephone and you will not thus need to change the starting address; either you select the "Pick-up" space and enter the address to which you want to be picked up. However, be careful, vehicles often arrive quickly, do not plan too wide in terms of time if you are not yet on site, especially if you choose to ride a motorcycle. Finally, you just have to indicate your address of arrival trying to be as precise as possible. After confirming your choice, a small picture of your driver will appear. You will be able to observe the course of your driver and an estimation of the waiting time.
Then, there comes a special moment, once the order confirmed, the driver calls you. This call is a way to confirm the place of appointment and to find you more easily. Unfortunately, most of the drivers did not speak English. You just have to tell them the name of the building or the address once again… Despite this language barrier, there isn't any problem. In addition, when you order, the vehicle plate number is displayed on your phone, you will be able to check if the vehicle that presents itself is the one reserved. The motorcycles are more easily identifiable because the driver wears a small green helmet with two white lines, as well as the name of the application. Moreover, if you do not have a motorcycle helmet, they provide you with one.
Once your driver has arrived, he usually shows you his phone screen to confirm that it is you and the desired destination. So you can ride in the vehicle and enjoy your ride through the city! At your destination, you pay your driver in cash with the price is shown on your phone. They usually have enough money to give you change.
Is Grab Vietnam Really Safe?
Grab is a "bridge" connecting customers and drivers. They nearly have no responsibility for what happens during your travel. To guarantee your safety, it had better not book a grab at night. Identify the driver picking you up is the one you book on Grab. Send a message of the license plates of the vehicle, your target destination and the travel time to your friends. They will save you in case you get an accident.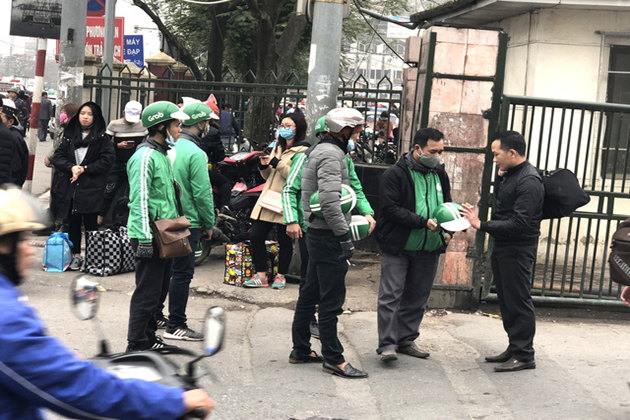 In addition, some motor taxi drivers disguise Grab ones but you will receive the services and policies of Grab. They often wear green shirts and helmets looking like true Grab drivers. Avoid them by only getting in a grab vehicle through booking at Grab app. Refuse any invitations of the drivers packing along the streets.
Hope that these Grab reviews will be a useful guide for your trip to Vietnam!