Duc La Pagoda. Official name: Vinh Nghiem tu – Tri Yen (Yen Dung – Ha Bac). First construction: Ly dynasty (1010 – 1225). Tran Nhan Tong founded here the dhyanist sect (Thien) of Truc Lam. Ihe two other patriarchs (Phap Loa and Huyen Quang) also stayed here. A popular song says:
Ai qua Yen Tu Quynh Lam.
Vinh Nghiem chua toi, Thien tam chua danh
(The pilgrim who had visited Quynh Lam pagoda and others in Yen Tu would not rest easily in one's dhyanist soul as long as he had not visited Vinh Nghiem).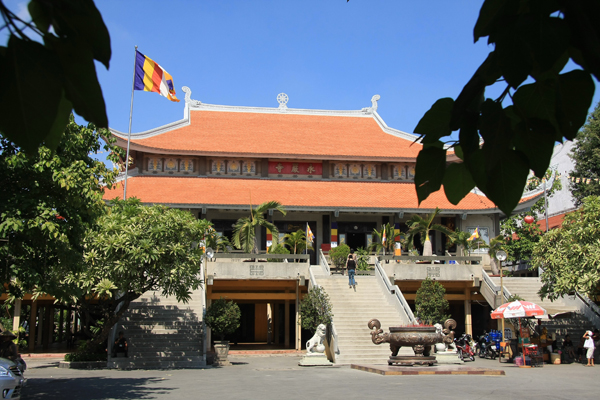 According to the stele of 1606, Duke Nguyen Tho Cuong had many pieces repaired. The stele of 1934 lets us know that the pagoda was almost entirely reconstructed during that year. The present pagoda covers 1ha. The statues of three Patriarchs of the Truc Lam sect are to be noted. There was a warehouse (covering 10 compartments) made of xylographic planks, but only two of them are left.