Festival in honor of King Đinh Tiên Hoàng (10th century); held in Trường Yên (Hoa Lư, Ninh Bình) on the 10th day of the 3rd lunar month. It opens with a procession carrying the water taken at the landing-stage of Hoàng Long River to offer to the King's Temple.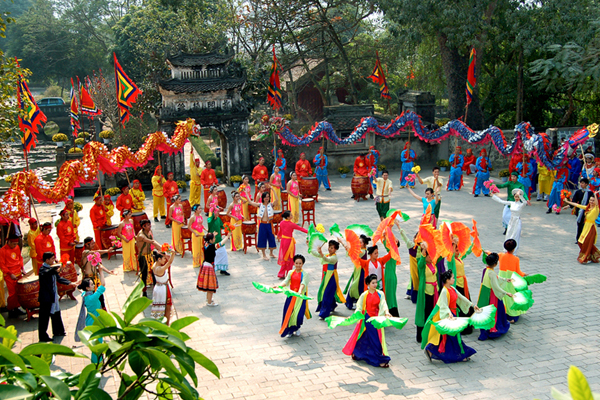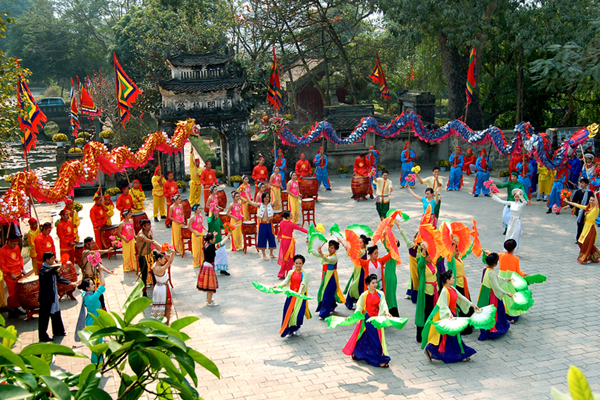 Popular rejoicing includes staged military maneuvers with reed spikes as oriflammes as a reminder of the King's game as a child. Sixty school-boys are divided into two camps called Thung Lau and Thung Lá.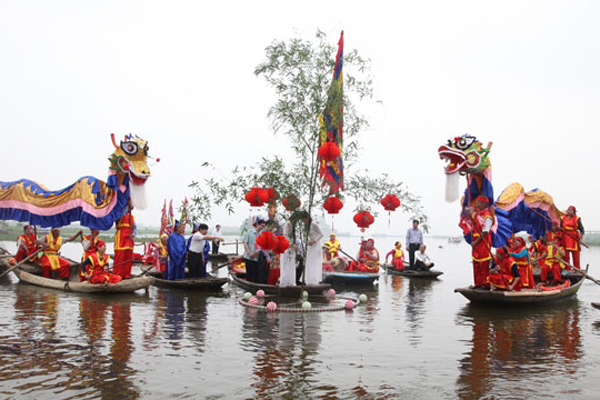 Those of the first camp wear green drawers bordered with red, green waistcoat and a latania leaf hat. Those of the second one wear the same drawers and hat but a white waistcoat. The King-child wears the same drawers, a straw royal hat and holds a reed spike. The army with reed oriflammes has drums, gongs and clarinets in ananas leaves. The two camps hold a dialogue in the form of songs and make combined maneuvers to trace Chinese characters such as Thái Bình (Universal Peace) to commemorate the repression of the Twelve Feudal Lords (King Đinh Tiên Hoang's feat of arms). There is a boat race, mock battle, rice cooking contest, blind- man's buff.