Hoi An has become a rich source of inspiration alluring a number of painters. For art lovers, there is no better place than Hoi An to look for great pieces of Vietnamese artwork depicting nature or people. Here are the top 5 art galleries in Hoi An that provide a lot of amazing art services and wonderful masterpieces.
Couleurs d'Asie Gallery in Hoi An
Being an ideal place for authentic portraits, Couleurs d'Asie Gallery, run by a French ex-pat, has a reputation for great paintings which was created by talented painters.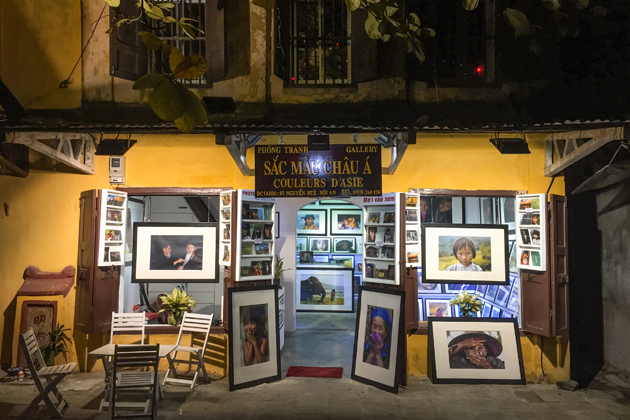 Address: 7 Nguyen Hue, Hoi An
Tel: 845103911382
Art House Vietnam Gallery
Established in 2004, Art House Vietnam Gallery is the home to young Vietnamese artists and represents famous artists including Nguyen Dinh Hien and Vo Xuan Huy. A visit to this well-known gallery will help you gain an insight into abstract or figurative paintings portraying great art scene.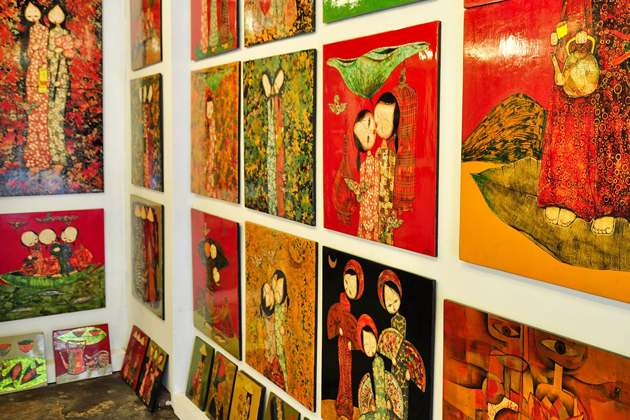 Address: 692 Hai Ba Trung, Hoi An
Tel: 84 98 9391486
Art Gallery Phap
Explore the renowned Art Gallery Phap, you will have a chance to have a closer look at eye-catching paintings.
Address: 05 Phan Boi Chau, Hoi An
T&G Art Gallery in Hoi An
As a long-established art gallery in Hoi An dating back 20 years ago more or less, T&G Art Gallery is not only a great place for traditional silk or oil lacquer but also a well-known site of amazing exhibitions.
Address: 46 Nguyen Thai Hoc, Hoi An
Tel: +84 905 292 282
Hoi An Fine Art Gallery
Highly renowned for high-quality and beautiful prints of Bossot's travel photography work portraying different poetic subjects, Hoi An Fine Art Gallery is a perfect place for art lovers.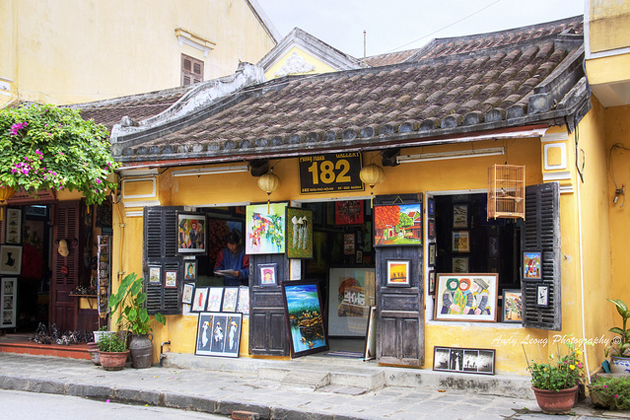 Address: 42 Phan Boi Chau, Hoi An