Myanmar is a flawless landing place that owns prosperous traditional and spiritual values. For those who want to explore an off-limits area with a breath-taking landscape and mysterious things; therefore Myanmar would definitely be the best option. Duty-free shops, department stores, supermarkets, and minimarkets are always widely open their doors to welcome visitors. Here is the list of top 5 Myanmar souvenirs you should buy when being on Myanmar trips as a gift for your family and friends.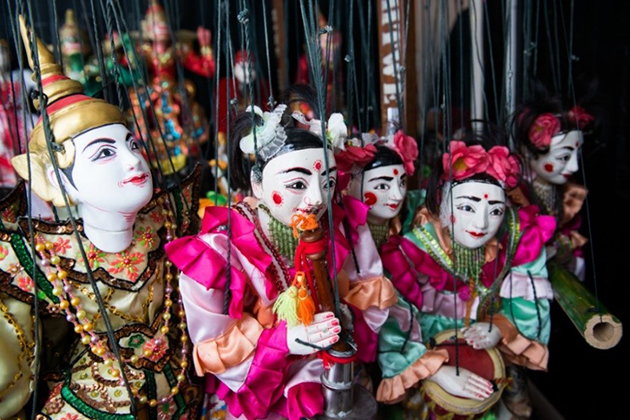 Top 5 Myanmar Souvenirs to Buy
Sand Paintings
Myanmar is considered as a place where sand paintings are the top of the world. Through sand paintings, the duplicate of the ancient period, the cultural life, and Burmese or even Buddha are envisaged and discovered freely by the visitors. These masterpieces are supposed to be found anywhere in Myanmar.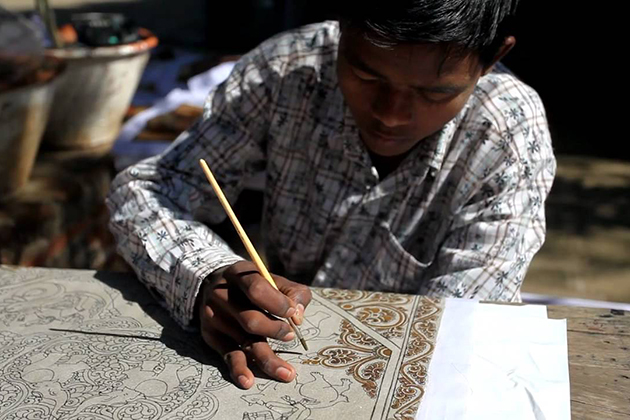 Hand-made Home Decor Items
The perfect combination of rustic wood and creative, skillful artists creates unique wood artworks, luxury home decor, and unique furniture. These wine glass holders surely brighten up the living space and raise the inspiration for their owners. Travelers from the USA & Canada can acquire an amazing item after the trip cause it is recently available on Amazon.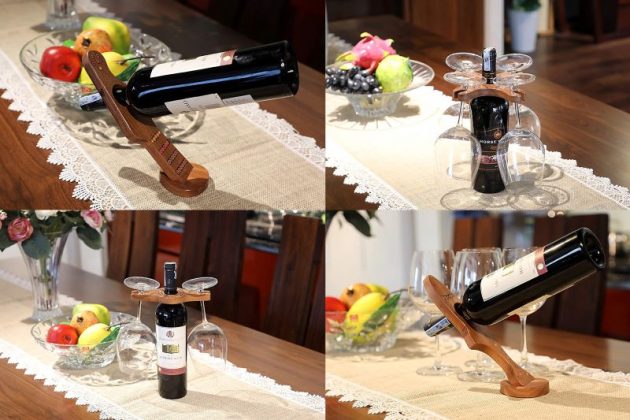 Gemstone Paintings
Gemstone paintings are caught up on with its interesting making process. Pulverizing gemstones into pieces then powdering and using colors for the paintings through which visitors will have the chance to enjoy the beauty of traditional landscapes in Myanmar. These paintings are always available in Mandalay, Yangon, Bogyoke market, and also Myanmar Shopping Malls.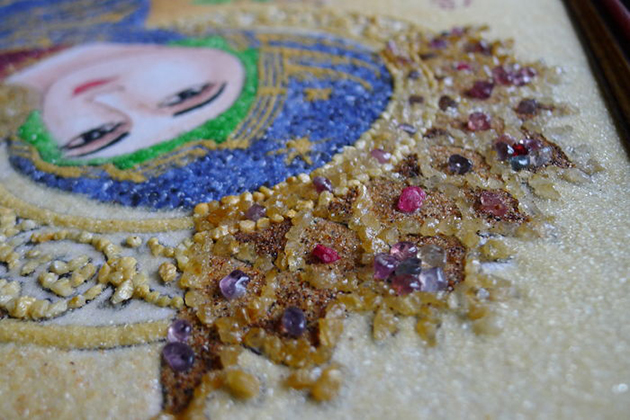 Tapestries
You will see the intricately-decorated tapestries made by artful weavers that present daily activities of Burmese life or traditional festivals or the symbolic animals such as the white elephant (symbolizes luckiness), blue peacock (symbolization of purity). Presently, a large number of distinctive tapestry are designed in Mandalay.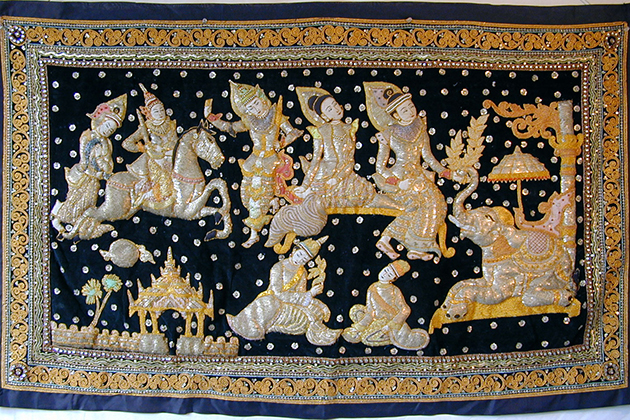 Marionettes
One of the most recognized Burmese pieces of art that cannot be missed is Marionette – an adorable duplicated form of traditional puppet which is usually used in entertainment shows. You cannot only take a look at the live delightful marionette puppet show but also buy handcrafted wooden puppets as presents for your family, friends, or personal souvenirs.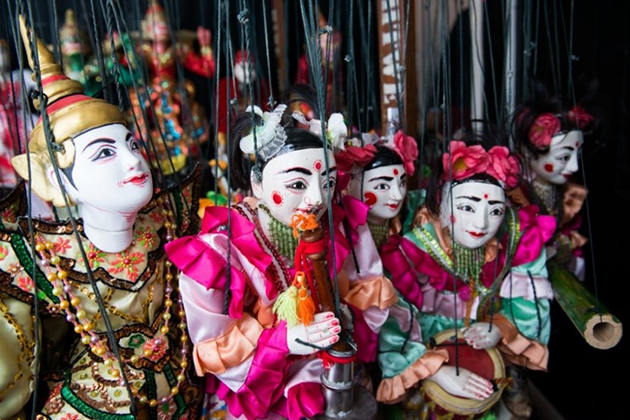 Longyi
Longyi is a traditional Burmese skirt worn by both genders in Myanmar which brings the most comfortable feeling to them. "Pasu" is the name of Longyi when it is worn by men and "Htamein" is utilized when women wear it. You can easily choose the best suitable longyi which perfectly fit you because there is a wide range of sizes, design, and materials. Fine materials to make longyi are sold in the silk shops around Myanmar; however, you can even buy the ready-to-wear ones on some online shopping sites.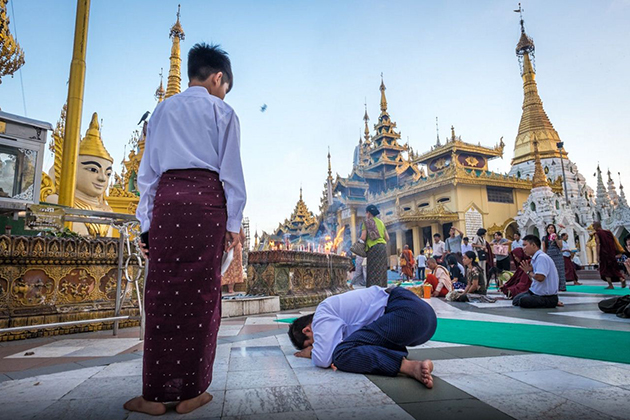 Recommended Myanmar Souvenirs
Lacquerware
Having appeared in Myanmar since the 13th century, lacquerware is a well-known traditional handmade product. The raw material artists use to create the object is bamboo. But what makes lacquerware different from other souvenirs is the diversity of designs which are relief molded, engraved, and decorated with gold leaves. Tourists can easily find attractive colorful lacquerware such as bowls in Bagan. Spend a day of your Myanmar vacation in Bagan buying the favorite one yourself.
Pathein Umbrella
The umbrella industry in Pathein, established over a century ago is famous worldwide. Umbrellas are made from paper with colorful floral patterns. You can enjoy an excursion by boat to Inle Lake to see how artists by their skillful hands produce these beautiful umbrellas. Get one as a remembrance of your visit.
Tips to Buy Souvenirs in Myanmar with a Good Price
Not to Buy Anything at Temples' Gates
You have less possibility to bargain successfully at these gates as many tourists gather there. Sellers may not care about your demand for discounts and you even buy things at a higher price. So find somewhere less crowded, you will see things are cheaper and if you want a discount, sellers are willing to accommodate your request.
Shop in the Early Hours
If you are the first customer to come to their shop, sellers will consider you as a lucky person. They will sell the things you want at a cheaper price. Get up early, you will not only enjoy the fresh air but also buy gifts and souvenirs at good prices. But do not walk away without a sale if you are the first customer, it will be unlucky for sellers for the whole day.