For those being interested in adventures, Quang Binh is definitely a perfect destination with its ever-increasing popularity being the home to the world-famous caves and national parks. Amongst all, trekking is enjoyed by adventurous sightseers.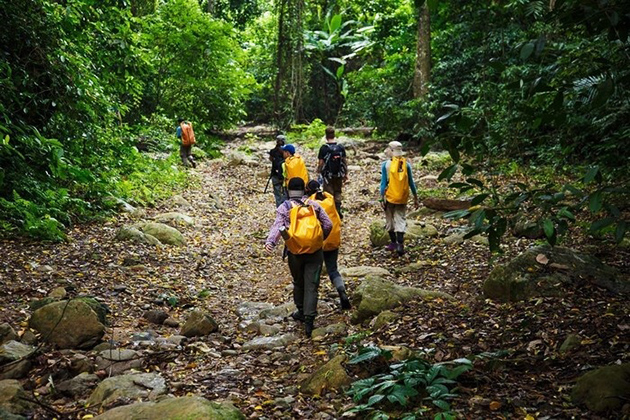 Trekking is a combination of an intense passion for exploring adventures and conquering nature. Each trekking route is like setting foot in the new challenge to fulfill ourselves. As we all can see that the more you travel, the more experienced you are. Therefore, do not hesitate to equip yourself with ultimate experience that lasts a lifetime. The mystery and majesty of Quang Binh's nature are waiting out there to be explored. By trekking in Quang Binh, you will have a trip full of adventures, even you need to pass rugged mountains and endless river. Then you can get a chance to be in harmony with Mother Nature.
Head to Phong Nha Ke Bang National Park, one trekking route you may choose is to follow Sinh Ton Valley – Thuy Cung Cave or trek through En Cave. With En Cave, you can have a chance to take in views of the pristine beauty and admire exotic birds. There is nothing quite like soaking up the opening mountain landscape, listening to chirping forest birds, exciting sounds of gurgling streams to dispel anxiety of everyday life. Trekking through those caves, you will be taken aback by majesty, which makes you like a real cave explorer.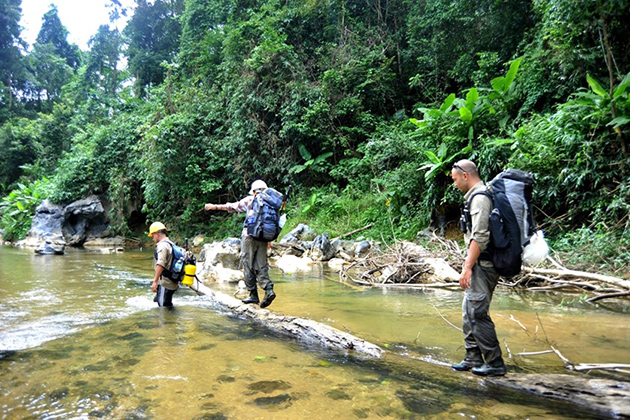 There are some essential trekking tips you should bear in mind. Such items as firm jungle boots, rainwear, head cap and personal hygiene items are important to facilitate your trekking in Quang Binh. Moreover, you should also wear water-resistant, comfortable and loose clothes. If you trek in the summer, you are advised to wear a T-shirt and a jacket to avoid being scratched by trees in the jungle.