Taking unique shopping experience in Sapa will offer you a chance to have a deeper understanding of local culture and tradition. Visit Sapa, regardless of your desire to explore sights, markets or cultural values, shopping for handicraft products is definitely a great experience. If you are a handicraft lover, here are top recommended handicraft shops in Sapa that are worth a visit.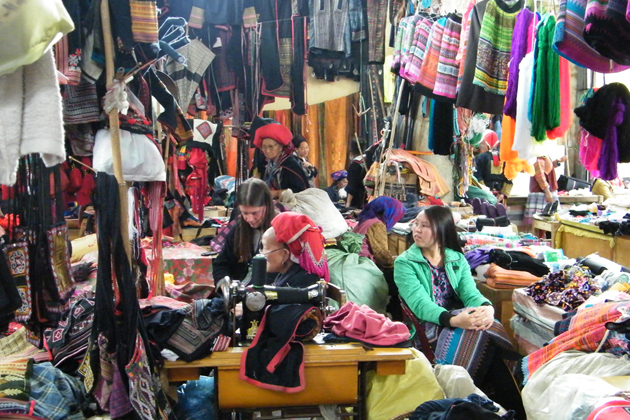 Lan Rung shop
Lan Rung Shop specializes in selling colorful brocades made with the integration of traditional and modern patterns. Especially, it is suitable for those who prefer contemporary style.
Location: Cau May Street, Sapa, Lao Cai
Tel: 020 871665
Fax:020 873168
Email address: [email protected]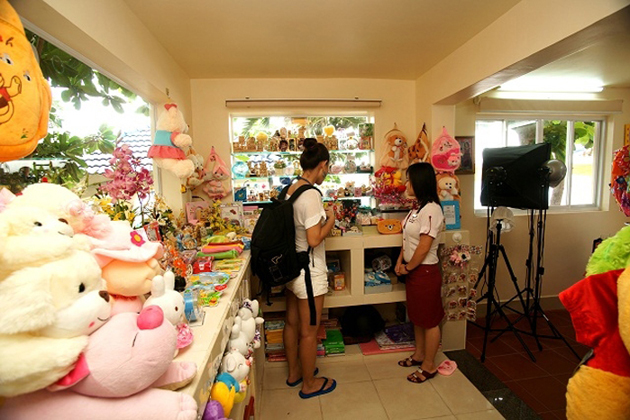 Luong Thuy Shop
Another shop in Sapa that provides unique handicrafts and colorful brocades is Luong Thuy Shop – a well-known site for those who love exploring the world of colors. One bonus point for Luong Thuy Shop is that you have a chance to take in views of different types of silks brought from the lowland.
Address: No. 025, Cau May Street, Sapa.
Muong Hoa shop
Muong Hoa Shop is a great alternative for those who are handicraft lovers. It is also amongst the best shops ever in Sapa selling colorful and high-quality handicrafts. Therefore, do not miss this awesome place to obtain ultimate shopping experience.
Address: 025, Muong Hoa Street, Sapa Town.
Pho Nui Shop
For a long time, Pho Nui Shop in Sapa has become a favorite shopping place for a great number of wonderful high-quality handicrafts as well brocades that has gained customer's trust. Therefore, Pho Nui Shop has been a well-known brand name of the whole region alluring both domestic and overseas visitors.
Address: 013, Cau May Street, Sapa Town, Lao Cai
Tel: 020 871712
Fax: 020 871712
Email: [email protected]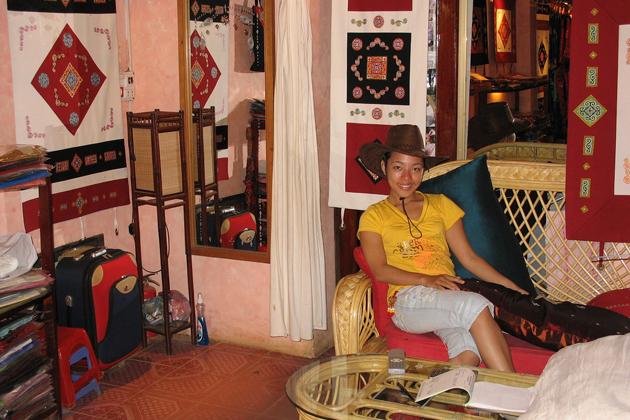 Sa Pa Shop
Featured as a shop specializing in diverse handicrafts and colorful brocades, Sa Pa Shop appeals to the visitors' interest to explore a world of colors. Thus, Sa Pa Shop would definitely meet anyone's needs and expectations, even most demanding customers.
Address: 048, Cau May Street, Sa Pa Town
Tel: 020.3871439
Hue Silk
Located in Cau May Street, there is a broad collection of shops selling different kinds of products. However, Hue Silk still stands out of the crowd to be one of the best shops in Sapa specializing products made from silk and craft brocade items with reasonable prices.
Address: 24 Cau May, Sapa
Tell: 020 3871050
Email: [email protected]
Sapa minorities'handicraft
Don't forget to pay a visit to the famous Sapa minorities' handicraft. As its name state, you can find a lot of amazing traditional handicraft products here. Hence, buy it as souvenir for yourself or give it to your friends and relatives.
Location: Cau May Street, Sapa Town.
Nguyen Tien Sy shop
Like the above-mentioned handicraft shops, Nguyen Tien Sy shop is also a reliable place for shopping handicraft products as well as souvenirs.
Location: Cau May Street, Sapa
Thien Viet shop
In order to have more shopping experience, you can make your way to Thien Viet Shop to admire or buy myriad types of souvenirs or handicrafts.
Address: 22b, Fansipan Street, Sa Pa Town
Mobile: 0912 715 418
Khanh Huyen shop
Do not forget to adopt a visit to Khanh Huyen Shop where you can also find amazing local hand-made products with reasonable price.
Address: 017, Xuan Vien Street, Sapa
Tel: 097794363