Duration: 6 days/5 nights
Start/End: Siem Reap/Phnom Penh
Highlights: Temples in Siem Reap, Angkor Wat, Bantaey Srei and Bantaey Samre, floating village in Siem Reap, Koh Dach Island, Choeung Ek etc.
Tour Customizable: Absolutely! (Tell us your specific requirements in the inquiry form)
Brief Itinerary

Day 1: Arrival – Siem Reap (D)
Day 2: Siem Reap – Discovery Of The "Heart Of Angkor" (B)
Day 3: Siem Reap – Beng Mealea – Banteay Srei Temple (B)
Day 4: Siem Reap – Cycling To Tonle Sap Lake – Afternoon Fly To Phnom Penh (B)
Day 5: Phnom Penh – Silk Island – Choeng Ek Genocidal Museum (B)
Day 6: Phnom Penh – Transfer To Boat Pier (B)
Day 1: Arrival – Siem Reap
Upon arrival at the arrival halls of Siem Reap International Airport, you will be met by your local guide and driven to your hotel for check in and overnight. Accommodation in Siem Reap.
Day 2: Siem Reap – Discovery Of The "Heart Of Angkor" (B)
After having breakfast at your hotel, you will go with your tour guide for an exploration of the temples. At the entrance, you will encounter giant carvings of gods and demons flank each side of the Southern Gate. This is the last capital of the Khmer empire in which you can explore the Royal Enclosure, Phimeanakas, Elephant Terrace and Terrace of Leper King. The stone face carvings of the Bayon and temple walls covered in emerald-green moss intertwined with roots which many deem the most charming of all, Ta Prohm will drive you to feel relaxed due to the serenity that they exude.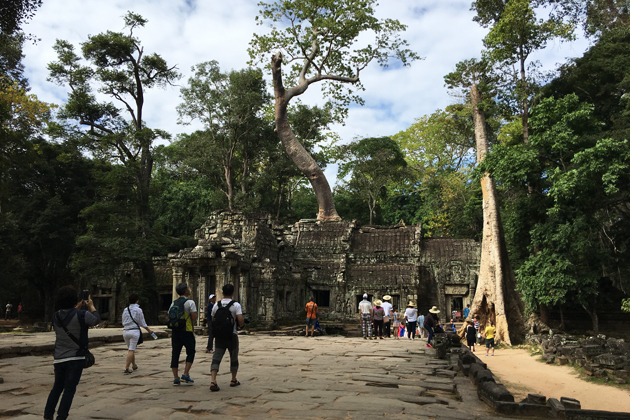 Lunch provided as Khmer style in a local restaurant. You can retain your energy while observing and enjoying the sumptuous Khmer feast near Sras Srang and the Royal Pool of Ablutions, which is originally reserved for the King and his consorts. We are sure you will feel excited because of having chance to greet the Cambodians near here, and also exploring their traditional way of life, enjoy a spread of great local food followed by a nap lazing in a hammock.
In the afternoon, proceed to Angkor Wat, an architectural and artistic masterpiece of the mighty Khmer Empire. Sunset at Phnom Bakheng or Pre Rup paints the temple in an orange hue. Tonight you will enjoy dinner with Apsara show at local restaurant. Overnight in Siem Reap.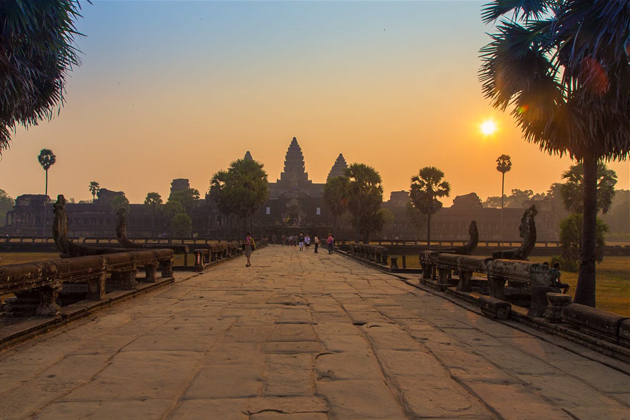 Day 3: Siem Reap – Beng Mealea – Banteay Srei Temple (B)
Breakfast at hotel, today journey to Beng Mealea Temple. Having seen more of the surrounding temples, return in the direction of Siem Reap, stopping to explore another of the lesser visited temples – Beng Mealea, similar in size to the well-known Angkor Wat (both were built by Jayavaram VII). Utterly swallowed by jungle, and with minimal restoration work, it is not hard to imagine what it must have been like for early explorers who came to discover these temples for the very first time.
This afternoon enjoy the breathtaking view while driving through the lovely countryside to visit Bantaey Srei and Bantaey Samre, which are considered to be the prettiest temples by many tourists.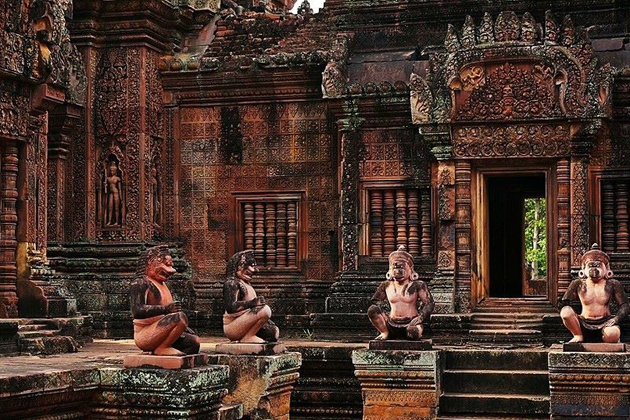 Day 4: Siem Reap – Cycling To Tonle Sap Lake – Afternoon Fly To Phnom Penh (B)
Morning at hotel, checking out your bike size and make sure it is fit with your cycling before having your trip at Kampong Phhluk Floating, then proceed cycling to Kampong Phhluk by off road to see all situations of people via Bakong Temple by passing and taking photograph from distance, after that we head to cycle off road to Preak Anh Chanh Village in the village's sight. And we continue cycling to Kampong Phhluk Village in the peaceful sight of the lake, then follow your tour guide with his experienced traveling. Upon arrival Kampong Phhluk, boat riding to see the floating village.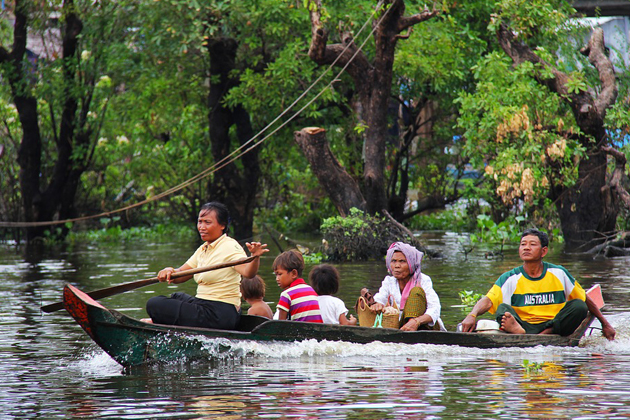 This afternoon, we are ready to be check out and transfer to the airport to board an afternoon flight to Phnom Penh. Upon arrival, we will transfer you to hotel for check in and overnight. Accommodation in Phnom Penh
Day 5: Phnom Penh – Silk Island – Choeng Ek Genocidal Museum (B)
After breakfast, we will proceed to Koh Dach Island by crossing Mekong River; the small island of Koh Dach preserves the rich traditions of authentic Cambodian culture. The village women weave delicate silks, while, just down the orchard lane, monks wearing brilliant saffron robes collect morning alms. Local village life here exemplifies a beautiful simplicity. Afternoon a stop at Choeung Ek, the site of a former orchard and mass grave of victims of the Khmer Rouge – killed between 1975 and 1979 – about 17 kilometres south of the city. Known as The Killing Fields, the best-known of the sites, this place is the Khmer Rouge regime executed over one million people. Mass graves containing 8,895 bodies were discovered at Choeung Ek after the fall of the Khmer Rouge regime. Many of the dead were former political prisoners who were kept by the Khmer Rouge in their Tuol Sleng detention center.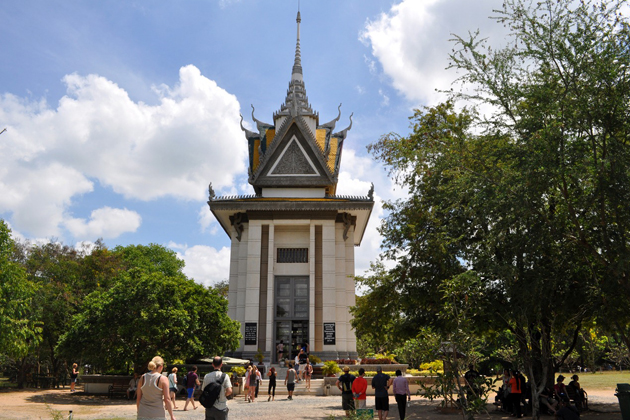 Today, Choeung Ek is a memorial, marked by a Buddhist stupa. The stupa has acrylic glass sides and is filled with more than 5,000 human skulls. Some of the lower levels are opened during the day so that the skulls can be seen directly. Many have been shattered or smashed in. Tourists are encouraged by the Cambodian government to visit Choeung Ek to deepen their insight of the history here. Apart from the stupa, there are pits from which the bodies were exhumed. Human bones still litter the site. We will spend some time exploring the Russian Market, a bustling market with vendors selling various arrays of souvenirs, clothing & other goods, plus food of Aeon Mall Phnom Penh. Accommodation in Phnom Penh.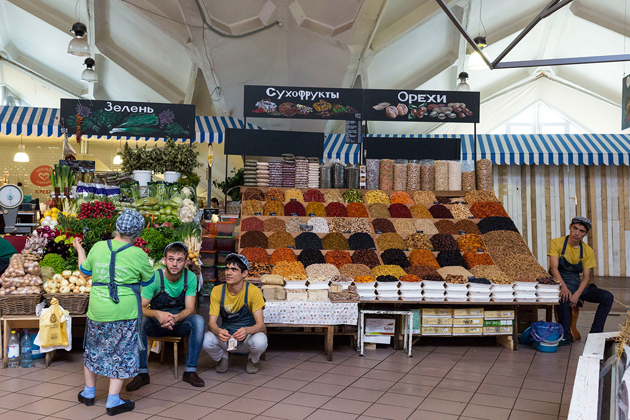 Day 6: Phnom Penh – Transfer To Boat Pier (B)
Breakfast at hotel, we will transfer you to boat pier for back home. Trip End!!!