BRIEF ITINERARY
Day 1: Arrival in Phnom Penh (D)
Day 2: Phnom Penh city Tour (B, L)
Day 3: Phnom Penh – Oudong – Departure (B)
Day 1: Arrival in Phnom Penh (D)
Welcome up on arrival by local tour guide and driver, we then transfer to hotel. Later, we will visit the beautiful Royal Palace and Silver Pagoda where surrounding by the beautiful enclosing walls and shining by the colorful paintings. The National Museum was built in the colonial period 1926 where all the statues and antiques from all over the country were collected and protected and studied. It now becomes one of the popular places to visit. Before back to hotel for relax, we enjoy our time along the Mekong River bank at some nice bar streets…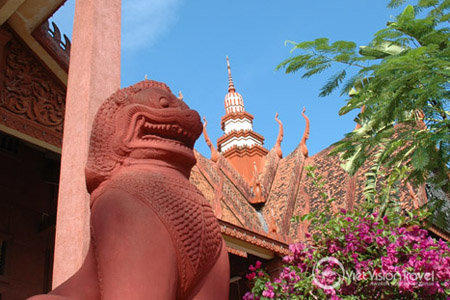 Day 2: Phnom Penh city Tour (B, L)
After breakfast at hotel, we meet tour guide and driver again and then start the tour with Silver Pagoda located in the Royal Palace Enclosure and the Royal Garden. The Silver Pagoda is so named because of its floor, which is made up of 5000 silver tiles, and each tile weights 1 kilogram. The treasures include a solid gold Buddha encrusted and weighing 90kilos and a small 17th century emerald Buddha. After that, we visit The National Museum, built in the Khmer style in the 1920's, which has an extensive collection of Khmer art. The highlight of the exhibit is the artifacts from the pre-Angkor period to Angkor period. Before lunch we also visit the Wat Phnom, widely acknowledged as the site of the foundation of Phnom Penh, where we can enjoy views over the tree-lined avenues of Phnom Penh. We have lunch in the restaurant.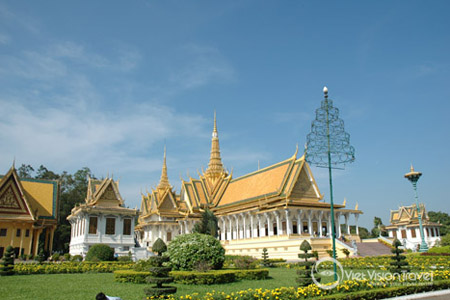 In the afternoon, we visit The Tuol Sleng Museum, also called Museum of Genocide where we can understand more about the most tragic part in Cambodia history. From 1975 until 1979 it was Khmer Rouge's main torture and interrogation center, gaining the acronym 'S-21'. From here the victims were taken out and executed in what is now known as the Killing Fields. Follow by that we visit the Victory monument and the Russian Market. Then we are back to hotel.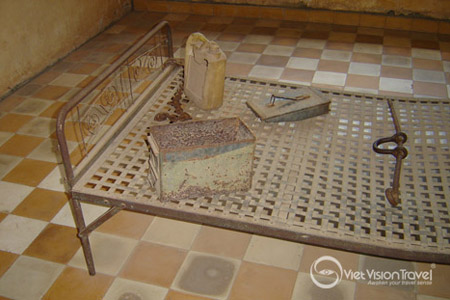 Day 3: Phnom Penh – Oudong – Departure (B)
This morning, the driver and tour guide will take us out to outskirt of Phnom Penh to the former capital city of Oudong. En-route we will stop at Phnom Praset to see a Pre-Angkorian temple from the 8th century and a reclining Buddha. The view from the temples on the surroundings plains and rice-fields is beautiful. Then, we will continue to Oudong. Oudong was the royal capital between 1618 and 1866 before the capital was moved to Phnom Penh. Several temples and stupas cover three hills. These huge stupas can be seen from miles away. After that, we are back to Phnom Penh for our departure flight. Trip ends.