Whether it is sights, sounds or adventures – Sapa, Vietnam would make your dream of traveling come true. There is no place better than Sapa to admire most spectacular views of natural beauty, cast your eyes over plunging valley, immerse in the most wonderful scenery on earth and meet amazing local hill-tribe people you've encountered.


I fancy traveling every corner of the world to take in thrilling experience and relaxing time away from everyday busy life, and Sapa is one my first and favorite destination. My Sapa tour is actually unforgettable with abundant opportunities for trekking, homestay and exploring the enthralling beauty of real heaven on earth.
A day in Sapa, you will have a chance to experience unique weather characteristics 'four seasons in one day'. The chilly winter in the morning, spring after sunrise, summer in the afternoon and winter during the night – all creates a unique Sapa that you cannot find in other places. If you're planning a trip to Sapa, you're advised to consider when you should visit there. From my personal experience, the best time to adopt a visit to this mountainous region is between August and December as the sky is clear and it is warmer during these months.
Sapa Landscape
Located in Lao Cai Province, the north-west of Vietnam, Sapa is highly renowned as a fanciful town in fog, Sapa mesmerizes visitors for its unspoiled landscape and rich cultural diversity with different groups of local hill-tribe people. During my exploration, I did a trek through beautiful rice terraces, mountains and best-known destinations such as Ham Rong Mountain, Ta Phin Cave, Bamboo Forest Silver Waterfall and Rattan Bridge. Sapa is also the land of captivating colorful flower – typical symbol of the region which represents the soul beauty of friendly and highly cultured people as well as their unique identity of cultural diversity.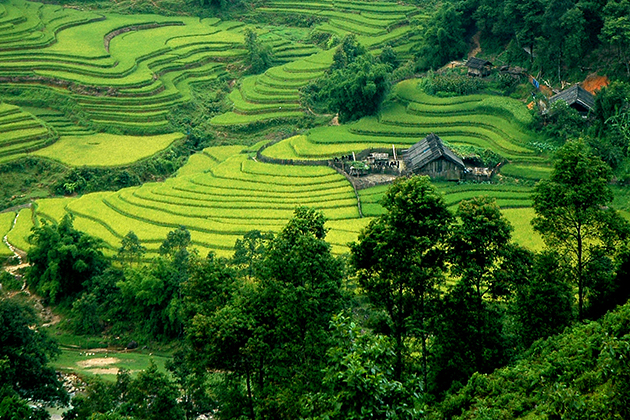 Authentic Vietnam's specialties
One more reason I save my big love for Sapa lies in its specialties. There are myriad things that you should try. There is nothing quite like grab well-known cuisine in Sapa such as 'thang co', 'san lung' wine, corn wine and smoked meat.
In addition to scrumptious delicacies that Sapa offers, visitors to this northwest mountainous area can have a chance to gain an insight into Sapa ethnic villages manufacturing colorfully sophisticated handicraft or brocade products.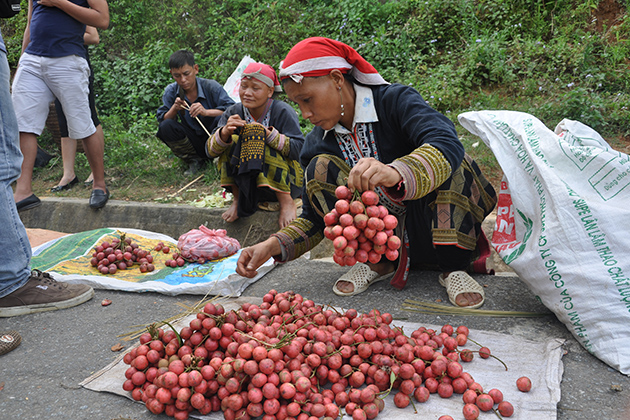 Sapa People
Sapa is home to different ethnic minorities. Friendly and highly cultured people live together to create a peaceful community with their own custom and festivals. On top of the thing, the Sapa market has become an integral part of local people. Bac Ha market, Can Cau or Coc Ly market are not only the place for exchanging daily products but also meeting place for lovers or local people to get together. Actually, there is no specific word to describe the perfect beauty of Sapa – whether it's landscape, cuisine or people – Sapa doesn't definitely dissatisfy anyone.