"Viet Vision Travel being one of thousands of tourism, travel and transport enterprises participates in Travel and Tourism Summit 2018 held in Hanoi, on 5 – 6 Dec 2018, under the framework of Vietnam Economic Forum (ViEF)"
Travel and Tourism Summit 2018 is the very first meeting and dialogue of the tourism industry at state level. This is an opportunity for travel firms, domestic and foreign investors to have a comprehensive understanding of the mechanism, strategies, tourism potentials as well as challenges for the growth of the Vietnam tourism industry.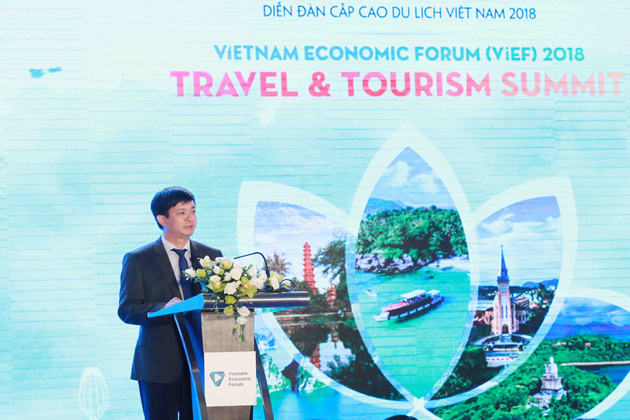 This is a large – scale summit that hosts more than one thousand delegates from businesses. The first section on 5 Dec is about the necessity to restructure and develop sustainable tourism. The subject of developing qualified and sustainable tourism of vision 2030 will take place on the next day.
The event is honored to have presences of VIP guests and specialists namely Mr. Tony Fernandes – CEO of AirAsia company, Mr. Gareth Ward – the UK Ambassador in Vietnam, Mr. Brent Hill from South Australia Travel Council, Mrs. Sunita Rajan – Vice Chairman of CNN channel… and other representatives of the big group around the globe.
The dialogue offers a venue for delegates to discuss a wide range of issues including the restructuring of the tourism industry, promotion of national tourism, improvements in visa policies and solutions to attracting high-end visitors, aviation infrastructure and foreign investment, qualifications of workforce and application of advanced technologies in tourism management.
The summit's discussion mainly focuses on analyzing the current situation, evaluating opportunities and challenges of Vietnam tourism sector; building up plans, vision, and mission for 2018 – 2030 period; chances for investors to catch strategic opportunities for Vietnam tourism development.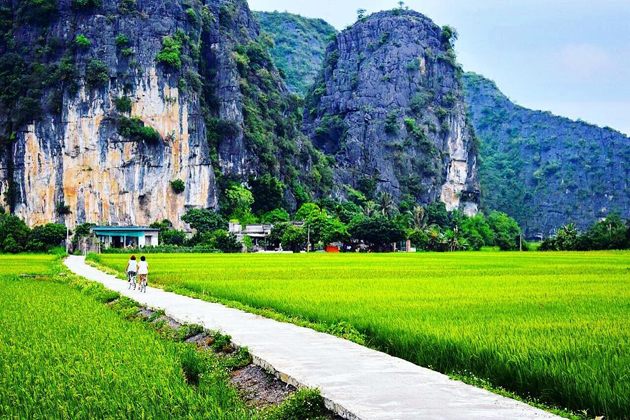 At Travel and Tourism Summit 2018, Viet Vision Travel together with thousands of tourism enterprises and hotel investors, strengthens cooperative relationships, creates working connection and shares to provide effective tourism development in different destinations across the S-shaped country.