Pu Mat National Park is praised as the largest forest in north-central Vietnam and a flagship national wildlife deserve. The world in Pu Mat symbolizes the diverse floras and faunas of the country. A visit to Pu Mat is believed to be an eye-opener for those who love discovering the untouched nature.
Highlights of Pu Mat National Park
A Well-known National Park
Pu Mat National Park is nestled on the eastern slope of Truong Son mountain range, about 250km to the south from Hanoi, in the coastal region of North Central Vietnam. It covers totally a stretch of 194,804 ha, running over three districts of Nghe An province including Tuong Duong, Co Cuong, and Anh Son. The National Park is named after the highest mountain in the region, Pu Mat, with the height of 1841m. In 2007, Pu Mat National Park was recognized as a World Nature Reserve by UNESCO.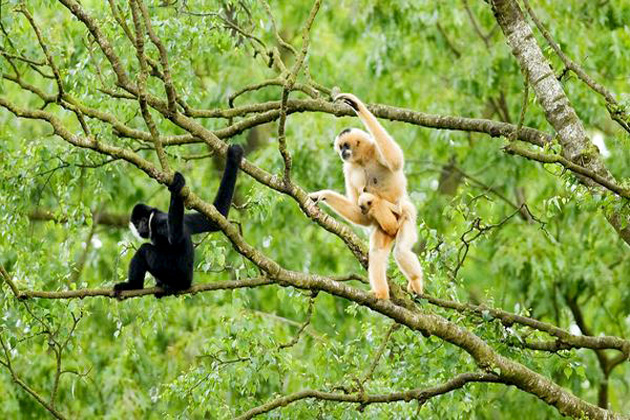 A National Park of Biodiversity
Pu Mat National Park is home to 2,400 flora species, including loads of medicinal plants. 37 of them have been listed in the Red book of Vietnam. In the World's Red book, there are 20 species. What's more, the fauna species are of all shapes and sizes with 240 types, including Sao La- an extremely rare animal. That's just to acclaim that Pu Mat is of ecological importance and a rich source of rare and precious species.
What to Do and See in Pu Mat National Park
Discover the Wild Nature
Pu Mat National Park is endowed with the reasonable weather, thus making it fit to discover, especially in the summertime. In the local language, Pu Mat is interpreted as "High slopes". As illustrated by its name, Pu Mat embraces rugged and steep hill roads which are a tick for conquering the majestic mountain, kayaking on the challenging rivers and camping near the peaceful lakes.  An adventurous journey is absolutely worth your travel. Besides, discovering magnificent waterfalls and caves is as awe-inspiring as unraveling the myths of forest-filled heaven.
Remember to take a camera to take photos of creatures in Pu Mat National Park from old trees having a lifespan of hundreds of years to different types of animals. If you get lucky, some rare animals and plants may appear and your photo collection will be absolutely perfect.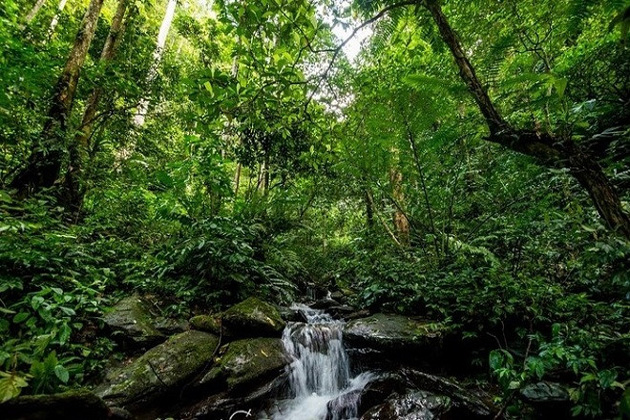 Explore the Life of Local Peoples
Provided that you are tired of discovering the wild nature in Pu Mat National Park, a visit to explore the life, tradition, culture, and customs of ethnic minorities will be an interesting experience. The park is inhabited by some groups of ethnic minorities such as Thai, Kho Mu, and Du. You will have a chance to live in traditional wooden houses with unique architecture as well as wear colorful handmade brocaded clothes from natural cotton and fabric. In the night, enjoy the delicious cultural cuisine, dance around the fire in the folk music from traditional Vietnamese instruments and drink rice wine by bamboo tubes will embed deeply in your own travelogue.