Things to Do & See
Travel Guide
Top 5 Best Destinations for Vietnam Honeymoon Packages
You have been given a perfect love with that special someone, and would certainly prefer to go somewhere extraordinary to start your happy married life. Come up with Vietnam's 5 best romantic places for honeymooners, of which, some are tranquil yet awe-inspiring, and some are off-the-beaten-track but promising a lifetime's worth of romantic memories.
Sapa
While stunning sandy beaches in Southern Vietnam suit you on sunny summer days, you can visit Sapa at any time of the year with your beloved ones to discover the mysterious beauty of this foggy town. Sapa is surrounded by spectacular mountains, poetic valleys, and dreamy terraced paddy fields. Sapa is also home to a lot of ethnic minorities, so it will be so exciting for young couples to spend their honeymoon here enjoying the natural beauty along with learning more about unique Vietnamese culture.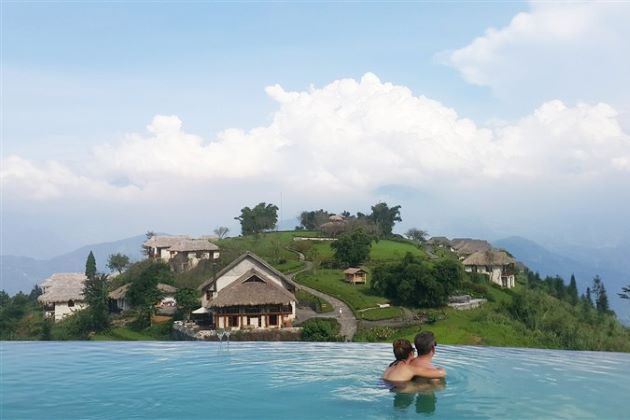 Halong Bay
Listed as one of New 7 Wonders of Nature of the world, Halong Bay should be the best choice for your Vietnam honeymoon holiday. It is located in the northernmost part of the country, consists of a huge system of karst islets of all shapes and sizes and stunning grottos with stalactites and stalagmites. During your trip in Halong Bay, you will have a chance to enjoy a super romantic scenic cruise, taste delicious specialties on the boat as well as join a wide range of interesting activities such as kayaking, swimming, diving...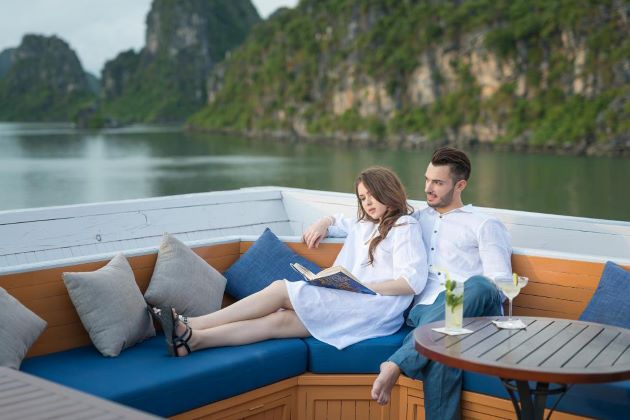 Hue
Another perfect choice for your best Vietnam honeymoon packages would be Hue. Lying in central Vietnam, Hue must be a unique place for lovers to discover due to its ancient architecture, beautifully tranquility as well as friendliness and kindness of local people. In specific, the city owns a lot of must-see tourist attractions such as Imperial Hue City, Thien Mu Pagoda, Perfume River, Truong Tien Bridge and several nice beaches including Canh Duong, Thuan An, Ham Rong, which really brings you an amazing honeymoon vacation.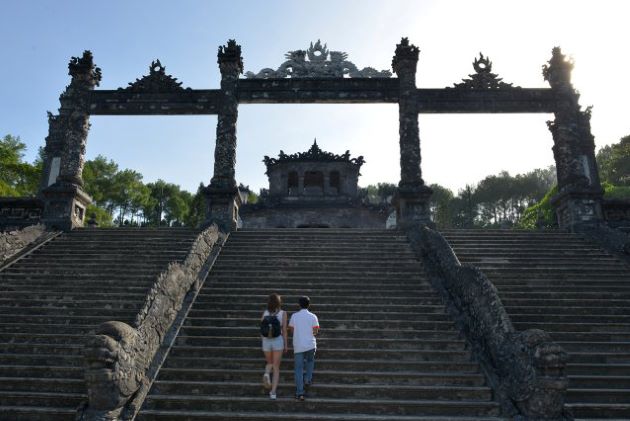 Hoi An
With ancient poetic beauty and unique architecture and culture, Hoi An becomes a favorite attraction of couples from many countries on their honeymoon holiday. During the time in Hoi An, you will have a chance to discover the life of local people by walking through small alleyways in a no-car town, taste a lot of specialties in local market or experience a bamboo boat trip along the peaceful Hoai River to enjoy the sunset. At night, Hoi An turns into a dreamlike and shiny town thanks to thousands of colorful traditional lanterns, which is so romantic for those who want to walk together through little alleyways in this charming town.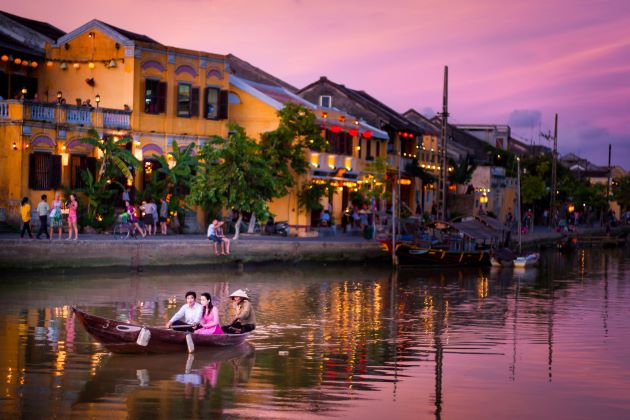 Phu Quoc Island
Phu Quoc is another attractive spot that honeymooners should not miss. Phu Quoc honeymoon trip will offer you many amazing experiences such as relaxing on long primitive white-sand beaches with shady coconut trees, diving in the sea or discovering the natural diversity of surrounding areas. You will surely be amazed by charming beaches, especially the one called "Starfish Beach" or Star Beach in short. During the time in Starfish Beach, you will be surprised that the waves in this area are so peaceful and tranquil that you can immediately sleep for a while.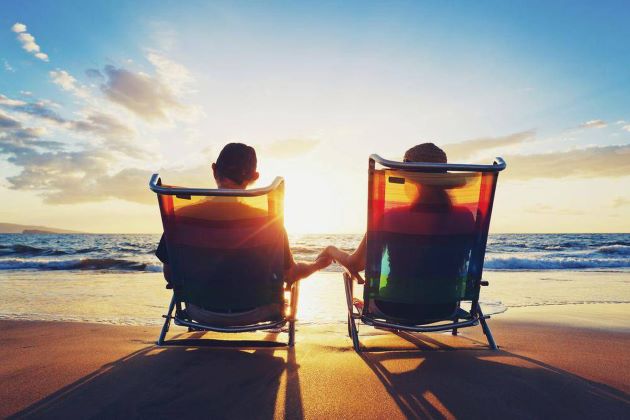 Recommended Romantic Places For Honeymoon Vacations in Vietnam
Ba Na Hill - Road to Heavenly Scenery
Ba Na Hill is known as Disneyland in Vietnam with amazing beauty. Sitting in the non-stop cable car at 1300 meter above the sea level, in mid-air, among the sea of clouds, looking upon the endless tree line of pine forests, the couples are able to enjoy the panoramic awe-inspiring views along the way. The breathtaking sights let you indulge in paradise with your free mind.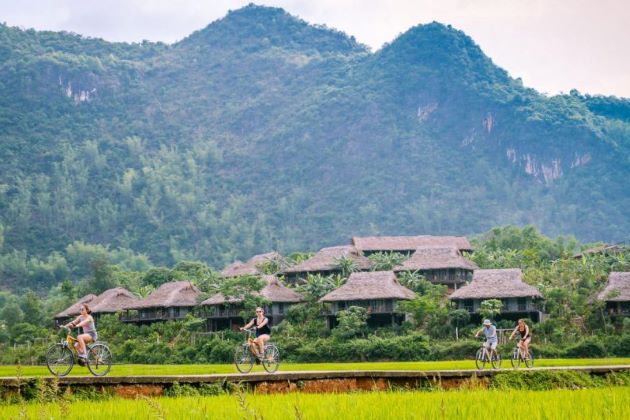 Honeymooners are drifting and bobbing up and down in the average temperature of 18 C. This land is a gateway to heaven that leads you into the wonderland. Visit there you absolutely feel the sense of touch with nature with a different life that you can't find in the bustling life!
Da Lat - The City of Eternal Spring
Whether you just want to escape from the scorching city heat or you want to be bold and daring, Da Lat is just an ideal destination for honeymoon packages to Vietnam.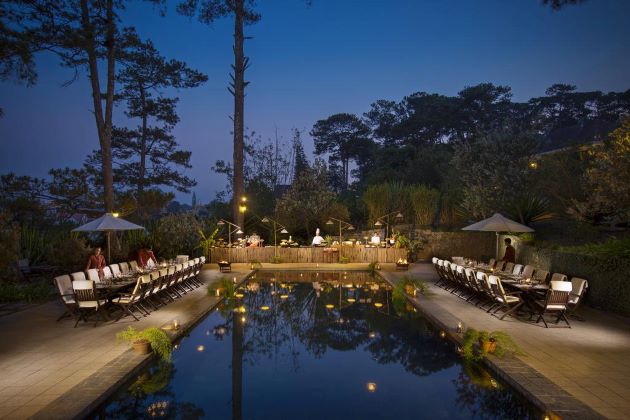 Da Lat is one of the most elegant city in Vietnam, where honeymooners can feel like being in a Western country. It is well known for the city of eternal spring which is covered by dense mist almost year-round with cool weather. Visiting Dalat you will be soaked into the vivid colorful field of flowers especially in annual Flower Festivals. Another alluring spot couples cannot miss is Xuan Huong Lake which is called Lake of Sorrow. Da Lat also is home to some of the best-preserved French colonial architecture in Indochina. Sitting at a quaint coffee shop with your lover is such a sweet experience.
Nha Trang - Stunning Beach City
Nha Trang is a promising place for those who want to find their romance by enjoying a dinner full of candlelight on a gentle beach on the Vietnam luxury honeymoon packages. With spectacular mountains, a white sandy beach is so amazing that hardly anyone could hold back their excitement.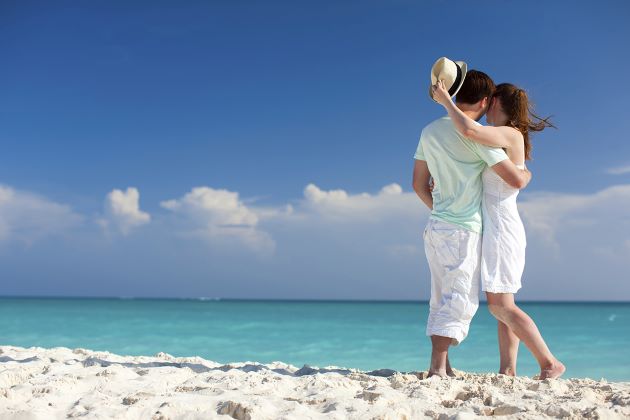 The nightlife in Nha Trang is waiting for you to let your hair down with a ton of events. With beloved one savor the best seafood, being part of night parties and forgetting about the time, you are likely to define how fanatic Nha Trang is. For couples looking for a luxury holiday, Nha Trang is an ideal honeymoon destination with many high-quality resorts which would certainly serve you well. Memorable honeymoon packages in Vietnam are coming!
Top Tips For Your Vietnam Honeymoon Packages
If you are preparing for your romantic honeymoon, do not forget to read the following article. Viet Vision Travel would like to recommend a few tips to help ensure you have a perfect Vietnam honeymoon vacation.
Time for making your plan
Make sure that you start planning at least two weeks before the day you depart. This should give you enough time to pack all the stuff you need. You do not want to step your foot in Halong Bay and suddenly remember you forgot to bring your favorite bikini, do you?
Do research the weather in Vietnam
Research carefully the weather in your perfect honeymoon destination in advance because of the weather changes so quickly maybe it's sunny in the morning but can be stormy in the evening. The better you align the weather forecast with your honeymoon holiday plan, the more your romance will burn brightly.
Know Vietnam's attractions
Going on a honeymoon not only to celebrate the love but also to discover the culture and history of your destination. Do research to find the places that are a must-visit in Vietnam. Ask some couple who honeymooned in Vietnam for the country's attractions or comb through travel blogs and note down their recommendations. Make sure that you will not miss any highlights.
Events to avoid
Are there are any large events scheduled for your planned romantic getaway destination? It's best to find out, as they may not be ideal.
Events to enjoy
There are however some amazing festivals and events all over the world that may serve to heighten the enjoyment of your honeymoon vacation. You can choose anything from food and wine festivals to art and music festivals.
Seasonal rates
Most destinations in Vietnam have high and low seasons. There's usually a reason for this. By planning in advance and traveling either side of the high season, you can secure better rates for your perfect honeymoon vacation in Vietnam. And consider the seasons: maybe a colorful spring wedding suits you best, or a winter honeymoon to indulge your passion for skiing. This is your life and your honeymoon, so plan what works best for you as a couple and you'll have no regrets! We have been carefully designing hundreds of Vietnam vacations and tours that cover all highlights and amazing destinations in Vietnam. So, if you are planning a memorable honeymoon vacation in Vietnam, please feel free to contact us, we are very happy to tailor a perfect honeymoon that suits your wishes.